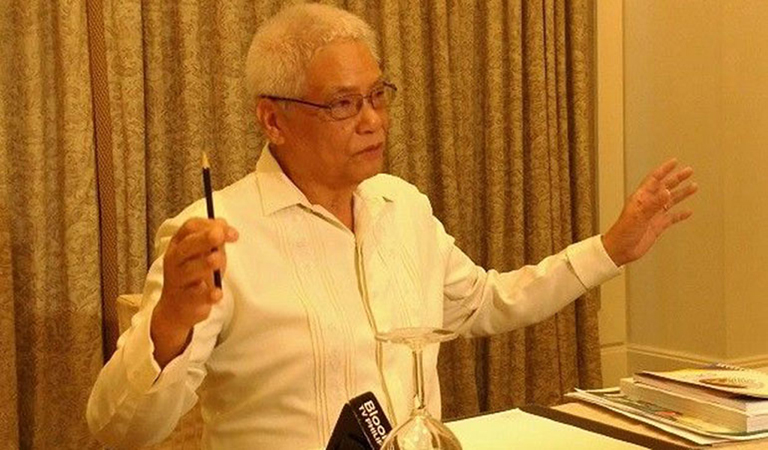 By Arjay L. Balinbin
Reporter
DEPARTMENT OF Information and Communications Technology (DICT) Undersecretary Eliseo M. Rio, Jr. is not withdrawing his resignation letter despite the bigger role given to him by Secretary Gregorio B. Honasan II.
"No, I am not withdrawing my resignation. It's really up to the President to accept it or not. I will not withdraw, I will not withdraw," Mr. Rio told BusinessWorld in a telephone interview on Sunday.
Mr. Rio said the DICT chief signed last Friday a department order designating him to be in charge of the National Broadband Plan Backbone and Free Wi-Fi Internet Access in Public Places.
"I've been doing all of these, but when Secretary Honasan came in, he put new people to do these. I requested him if I can get back because nothing seems to move on, so he gave me the chance," Mr. Rio said.
He added that he has yet to meet with President Rodrigo R. Duterte regarding his resignation letter and if it is turned down, he will be happy to do the job.
"I'm waiting for his call, for his schedule. I talked to Executive Secretary (Salvador S. Medialdea). He told me that the President has not acted on my resignation and he's scheduling a meeting for me," Mr. Rio said.
He also explained that there is no issue between him and his "childhood friend" Mr. Honasan.
"I am okay with him. In fact, we are childhood friends. My family and his family, the Honasans and the Rios, are friends…. We were also almost neighbors for 12 years," he said.
"However, the individuals he brought to the DICT, for some reason, got all the jobs that we have been doing. Maybe, yes (they are better) because they think that there are things that they can improve — and that's okay. In fact, we welcome them because they are young minds…. But well, nothing seems to move," he added.
Mr. Rio also said that he has been working in government since his service with the Philippine Army.
"I'm 75 years old. I thought it's now time to really spend time with my family."
Initial reports of Mr. Rio's resignation cited him as saying that it was because of questionable disbursements from the DICT's "confidential funds."
But Mr. Rio has since explained that he has "no first-hand knowledge on whatever anomaly" in the department.
"That report did not come from me. What I said is that as far as I am concerned, the DICT (does not have) any confidential or intelligence funds because it is not in its mandate to conduct intelligence activities," he said in an interview on ANC.
To clarify the matter, Messrs. Honasan and Rio issued a joint statement last Friday saying "the disbursement of the confidential expense was lawful and legitimate."
"We would like to stress that the confidential expense is a line item allocated under the 2019 GAA (General Appropriations Act) that went through the rigorous process of approval by both houses of Congress and ultimately by the President himself," they said.