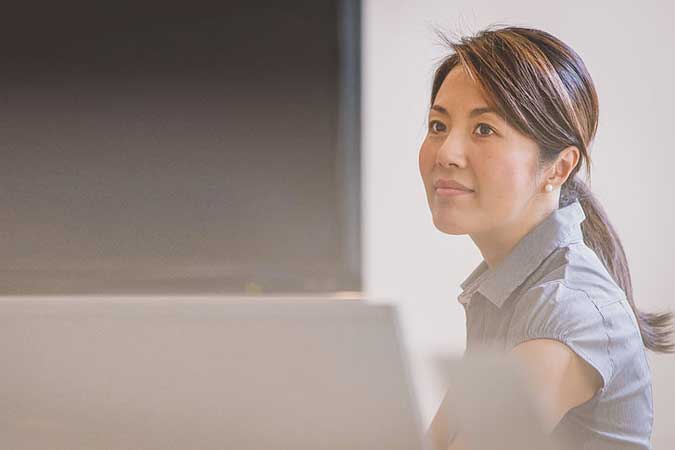 Unconscious bias puts women-backed businesses at a disadvantage when it comes to pitching and funding. 
"I've been on calls and discussions where I see women often being described more as 'young' and 'inexperienced,' whereas I do see men with similar profiles often being described as more 'promising' and 'visionary,'" said Shuyin Tang, partner at Patamar Capital, an early-stage venture capital firm, and chief executive officer and co-founder of Beacon Fund, an investment firm for women, during a virtual event on closing the funding gap. 
A 2019 survey by HSBC Private Banking found that 35% of female entrepreneurs have experienced unconscious bias, wherein investors would ask them more about risk mitigation plans or personal matters—such as family circumstances—compared to male entrepreneurs.
Unconscious biases are "social stereotypes about certain groups of people that individuals form outside their own conscious awareness."
One way to address this bias is to put more women in decision-making positions within investment teams and pitch panels. According to All Raise, a non-profit organization aiming to accelerate the success of female founders and funders, only 12% of decision makers at United States–based venture capital firms are women. Furthermore, 68% of these firms do not have any female partners, or investors who are able to write checks.
"You don't need to be female to be able to invest in female founders, but there's a level of understanding that is often lacking [with male investors]," said Patricia Sosrodjojo, partner at Connecting Founders, a capital advisory firm for female founders, citing male investors who ask female technology (femtech) founders why they don't have products for men.
Funding firms should periodically re-evaluate their investment process to identify steps where unconscious bias may come into play. This initiative provides investors with a common reference point that will allow them to call each other out if they make biased decisions. Ms. Tang said that her team conducts monthly assessments of how their process is working, helping them review if they might have made biased decisions.
On an individual level, unconscious or implicit bias training conducted by professionals can also help investors identify their deep-seated preconceptions. This training must be provided to employees of all circumstances and not just men. "Just because I'm a female investor doesn't mean that I'm bias-free or truly see the potential of female entrepreneurs," said Ms. Tang. 
The EndeavHER: Closing the Funding Gap webinar was held on October 29. — Mariel Alison L. Aguinaldo