Fish supply deficit seen in 4th quarter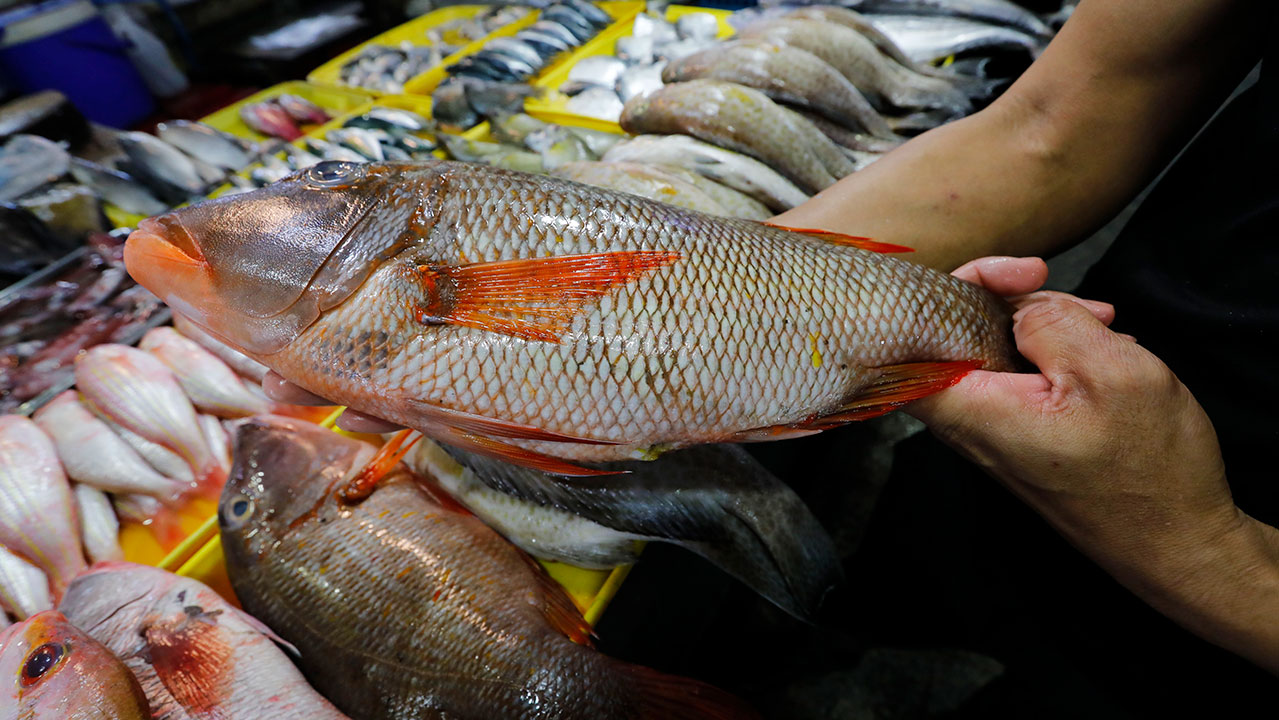 THE BUREAU of Fisheries and Aquatic Resources (BFAR) expects the fish supply deficit to reach 57,830 metric tons (MT) in the fourth quarter.
Based on its supply and demand outlook, the BFAR said there will be an estimated fish supply of 769,446 MT in the fourth quarter, which will not be enough to cover the demand of 827,285 MT. The deficit is equivalent to six days' supply of fish.
BFAR spokesperson Nazario C. Briguera on Thursday defended the government's approval of a plan to import fish in the fourth quarter, saying imports are needed to augment the supply during the closed fishing season in parts of the country.
The Agriculture department earlier this week approved the plan to import 35,000 MT of fish for wet markets for the fourth quarter. This includes frozen round scad or galunggong, bigeye scad, mackerel, bonito, and moonfish.
"Of course, if we have enough supply, we expect prices to go down. We are also closely monitoring to ensure there will be no gap or deficit in the supply of fish in wet markets, especially in Metro Manila," Mr. Briguera told reporters in mixed Filipino and English.
Closed fishing season is implemented in northern Palawan province, Ilocos, Negros Occidental, Capiz, and Cebu during the fourth quarter. This would allow fish to spawn and repopulate over the period.
Sardine fishing is not allowed in northern Palawan from Nov. 1 to Jan. 31, while the closed fishing season for herring and mackerel in the Visayan Sea runs from Nov. 15 to Feb. 15.
Asis G. Perez, former BFAR director and co-convenor of advocacy group Tugon Kabuhayan, said in a Viber message that the industry is aware of the drop in production during closed fishing season.
"Generally, we are in agreement that the fourth quarter is the time when production is the lowest, particularly in fisheries as this is the time when our three major closed seasons happened and also the time for strong amihan (northeast monsoon)," he said.
Mr. Perez said that the government should focus on measures that will increase production in aquaculture to boost the overall fisheries production and build more cold storage facilities.
"As this is an annual event, the fisheries sector has responded by increasing aquaculture output. Many of our aquaculture producers time their production schedule to meet these demands," he added.
The import plan comes on the heels of an 11% decline in fish production during the second quarter. — SJT