PHL competitiveness ranking dips — report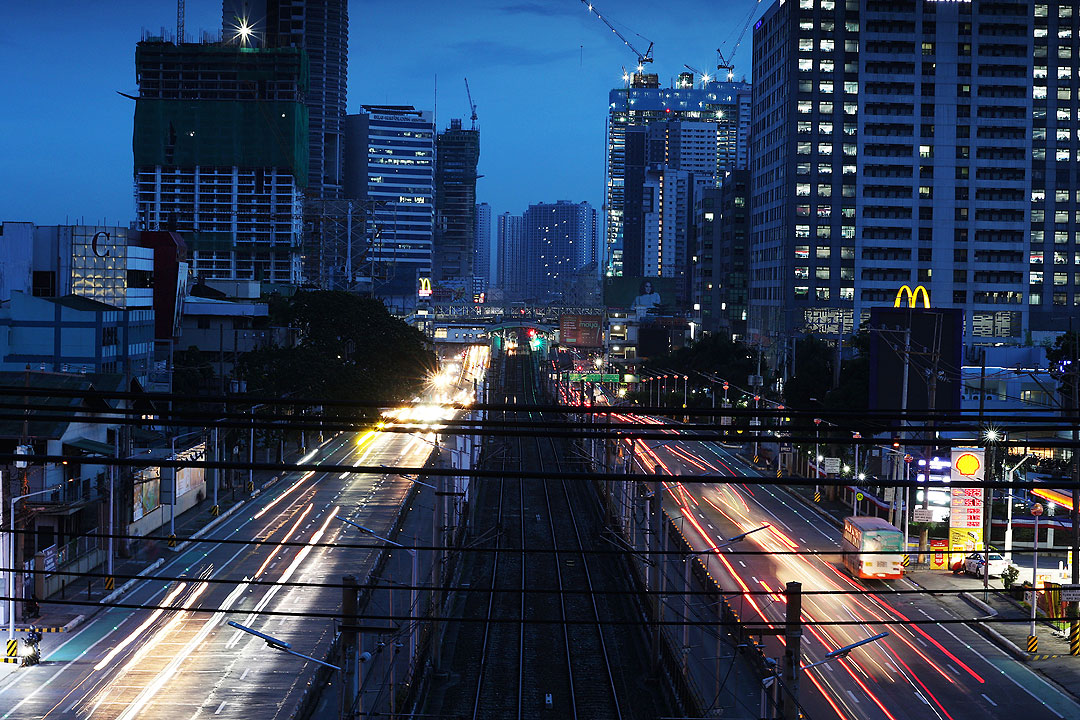 By Justine Irish D. Tabile, Reporter
THE PHILIPPINES dropped four spots in an annual global competitiveness report amid global inflation, public health crises, and geopolitical concerns.
In its 2023 World Competitiveness Yearbook, Switzerland-based International Institute for Management Development (IMD) placed the Philippines 52nd out of 64 economies, from 48th in 2022.
This year's drop marked the sixth year that the Philippines stayed in 13th place out of 14 economies in the Asia-Pacific region.
IMD ranked the economies using 255 indicators spread across four competitiveness factors: economic performance, government efficiency, business efficiency, and infrastructure.
"The Philippines suffered declines in three out of the four main factors or dimensions of Competitiveness," the Asian Institute of Management (AIM) Rizalino S. Navarro Policy Center for Competitiveness said in a statement.
The center has been the IMD's Philippine partner institute in producing the competitiveness yearbook since 1997.
The Philippines declined a notch to 58th in 2023 in the infrastructure factor, which the IMD described as a perennial challenge for the country.
Foundation for Economic Freedom (FEF) President Calixto V. Chikiamco said the decline is "not surprising and that the comments are valid."
"Infrastructure remains poor and inefficient, like the Ninoy Aquino International Airport. Power availability is uncertain. Water will be rationed. The poor infrastructure and services are turning off investors," Mr. Chikiamco said in a Viber message.
To improve, the Philippines should adopt a whole-of-nation approach, he said.
"Get private sector involved, for example, expand the school voucher system to cure the ills in education; abolish quantitative restrictions in food imports; get more public-private partnerships in infrastructure done; hasten implementation of Public Service Act Amendment to woo foreign investors," he said.
The country's business efficiency factor dropped to 40th in 2023 from 39th in 2022 while its government efficiency factor suffered the biggest decline — to 52nd in 2023 from 48th in 2022, according to IMD.
The Philippines also declined in all the sub-factors under government efficiency: to 55th from 51st in public finance; dropping one place to 14th in tax policy; to 56th from 53rd in the institutional framework; falling five places to 57th in business legislation; and to 53rd from 50th in the societal framework.
Meanwhile, the country saw an improvement in the economic performance factor, jumping 13 places to 40th. Sub-factors under economic performance saw better results: to 30th from 48th in domestic economy, to 9th from 19th in employment, and to 39th from 58th in prices.
The Philippine economy expanded by 7.6% in 2022, surpassing the Development Budget Coordination Committee's (DBCC) 6.5-7.5% target for the year and better than the 5.7% gross domestic product (GDP) growth in 2021.
In the first quarter, GDP expanded by 6.4%, marking the slowest pace in two years and settling within the government's 6-7% target for the year.
Meanwhile, the unemployment rate further eased in April this year to 4.5% from 4.7% in March and 5.7% in April last year. It was the lowest jobless rate since 5.3% in January 2020.
Inflation cooled in May, the lowest so far in 2023, to 6.1% from 6.6% in April. Although slowing down, the rise in consumer prices in May was still faster than the 5.4% a year earlier and marked the 14th straight month it breached the central bank's 2-4% goal.
The IMD said the Philippines continues to face challenges in sustaining economic recovery and growth momentum amid global downside risks and in strengthening social protection and healthcare systems for inclusive development.
It noted that the country also faces problems in addressing learning gaps, reducing climate change vulnerability, and reinforcing efficient public management strategies to support fiscal responsibility.
Rizal Banking Corp. Chief Economist Michael L. Ricafort said in a Viber message that "the decline in the country's competitiveness ranking largely brought about by higher prices or inflation that reduced purchasing power and a drag on economic growth."
"Higher inflation locally and worldwide since 2022 resulted in higher interest rates that increased borrowing/financing costs for consumers, businesses/industries, government, and other institutions, thereby could have also slowed down investments and overall economic growth," he added.
Mr. Ricafort said the recession in the US, slowed down exports and foreign direct investments, while the pandemic lockdown weighed on the Philippines' competitiveness despite easing restrictions in the latter part of 2022.
MOST COMPETITIVE
Denmark topped the competitiveness index again in 2023, followed by Ireland and Switzerland in second and third places, respectively.
In the Asia-Pacific region, the top three most competitive economies are Singapore, Taiwan, and Hong Kong — in that order. 
"Political fragmentation is a result of COVID-19 and the Ukraine war, and a major upshot is that more and more countries — Singapore, Saudi Arabia and India, for example — are pursuing their own interests," said Arturo Bris, director of IMD's World Competitiveness Center.
"With inflation pressures easing and uncertain stock markets, we are now able to see winners and losers in a context where multiple crises overlap," Mr. Bris said.
The countries covered by the 2023 World Competitiveness ranking were different from the 2021 report after Kuwait joined the list for the first time, ranking 38th out of 64 economies.
Meanwhile, Russia and Ukraine were not assessed due to limited data reliability, the IMD said.