8 out of 1,000 Filipinos are 'modern slaves' — report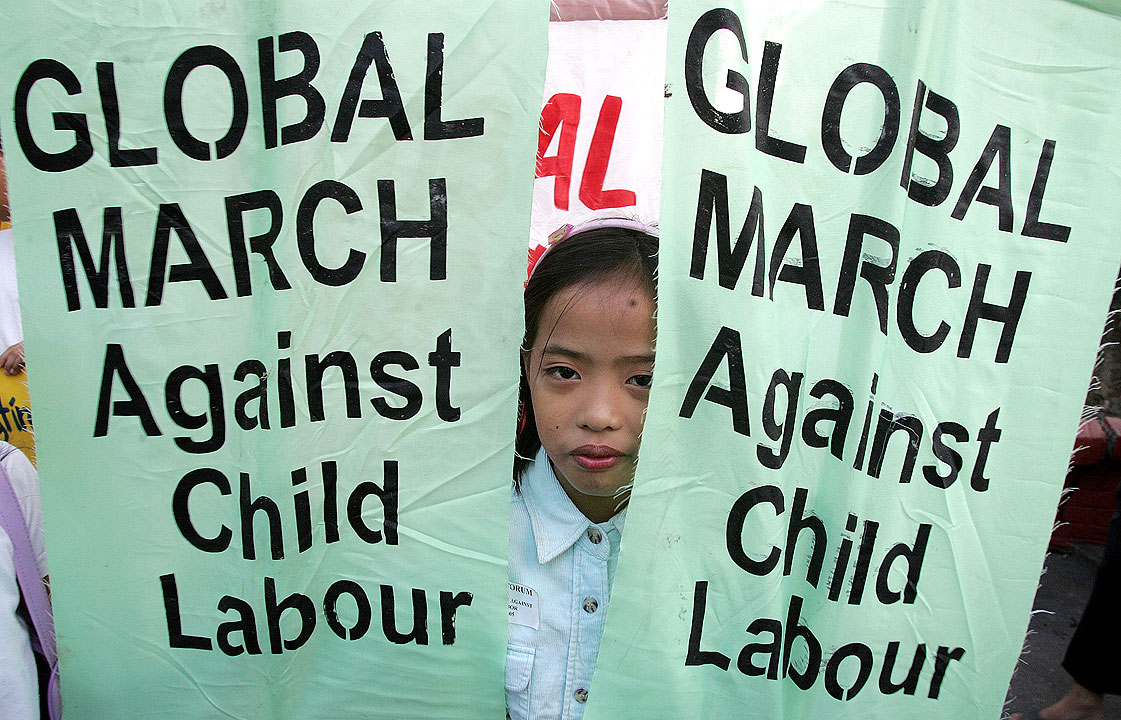 By Kyle Aristophere T. Atienza, Reporter
AROUND eight out of 1,000 Filipinos are "modern slaves," according to a global index that tracked populations' vulnerability to modern slavery.
The Philippines ranked seventh among 27 Asia-Pacific countries in the 2023 Global Slavery Index of international human rights group Walk Free, which took into consideration the lived experiences of peoples across the world. 
The report showed an estimated 859,000 people out of the Philippines' 109.58 million population live in modern slavery,
Walk Free said modern slavery takes many forms including forced labor, forced marriage, debt bondage, forced or commercial sexual exploitation, and human trafficking, among other slavery-like practices.
The prevalance of modern slavery in the Philippines (7.8 per 1,000 population) was the seventh highest in the Asia-Pacific region, after North Korea (104.6), Afghanistan (13.0), Myanmar (12.1), Pakistan (10.6), Papua New Guinea (10.3), and India (8.0).
In East and Southeast Asia, the Philippines had the third-highest level of modern slavery.
The Philippines has taken significant steps to fight modern slavery despite having small resources at its disposal, according to the report which also recognized the Southeast Asian nation for passing a 2021 law that raised the minimum age of marriage to 18. 
With a score of 59%, Manila ranked second in the Asia-Pacific region in terms of government response to modern slavery, just behind Australia, which got a score of 67% partly due to a 2020 law that allocated millions in funding for a national action plan against slavery.
In the region, the Philippines was ahead of Thailand (55%), New Zealand (54%), Indonesia (50%), and Bangladesh (49%).
FORCED LABOR
More people were living in modern slavery, the report said, noting that on any given day in 2021, there were 50 million living slavery — 28 million of whom were in forced labor and 22 million in forced marriage.
The United Kingdom (68%) has topped the list of countries that have taken the "most action" to fight modern slavery, while North Korea (-3%) took the "least action."
The report noted that within Asia and the Pacific, there are stark differences in gross domestic product (GDP) per capita, "meaning certain economies have far more resources available to dedicate to responding to modern slavery than others." 
"Countries with a higher level of wealth, particularly Brunei Darussalam, Hong Kong, South Korea, and Japan are taking relatively little action to respond to modern slavery," it said. "In comparison, Bangladesh, Fiji, Lao PDR, the Philippines, and Thailand are all taking positive steps to respond to this issue relative to their level of wealth."
The report noted that the Philippines was among the eight countries in the world that raised the minimum age of marriage — joining the likes of Ireland, Costa Rica, Rwanda, and Malawi.
"However, the Philippines has not yet criminalized forced marriage, which remains a critical gap across the region, with only 10 countries having done so," the report said.
With landlessness and a scarcity of decent jobs, Filipinos are forced to seek work abroad and take odd jobs in the informal economy, which makes them vulnerable to modern slavery, the Asia-Pacific Research Network (APRN) told BusinessWorld.
It noted that the Philippines has about 1.8 million overseas workers, with women accounting for 60% of the sector.
"These phenomena of labor migration and the precariousness of work in the informal sector are where workers fall victim to unpaid labor, debt bondage, and human trafficking," APRN said. "This pattern in the economy is not peculiar to the Philippines but is seen in many countries in the Global South, as confirmed by UN statistics."
Philip Arnold "Randy" P. Tuaño, dean of the Ateneo School of Government, said the high prevalence of modern slavery in the Philippines means that there are still many outstanding issues that the country needs to address.
"As a country, we still need to address many issues related to social inequality and discrimination and thus efforts to protect vulnerable sectors and populations in the country should be a priority," he said in a Facebook Messenger chat.
Hansley A. Juliano, a political economy researcher, said the Philippines' relatively high score in government response was largely made possible by the efforts of civil society organizations.
"We can perhaps take pride in being a bit ahead in rankings within our region, and this speaks well of our line offices and civil society organizations long-advocating in the process," he said in a Facebook Messenger chat.   
"However, this should not end here: the continued existence of these vulnerabilities means we should ramp this up."
Joshua T. Mata, leader of a progressive labor union, said the Philippines' high score in government response was "surprising" because since 2017, the country has been consistently tagged as one of the top 10 worst countries in the world in the ITUC Global Rights Index.
He also noted the Philippines has been included in the list of countries to be scrutinized by the International Labor Organization next month.
"Assuming that this is reflective of our reality, one should still note that 859,000 people living in modern slavery is still a big problem," he said. "We may be doing more than what other countries are doing, but one needs to interrogate how effective these measures are enforced."
The report noted that in the region, only the Philippines ratified the Internal Labor Organization Domestic Workers Convention, which was created in 2011.
"While we will always welcome policies that would protect our people from all forms of exploitation, we firmly believe that such policies won't work unless the people themselves are empowered to enforce them," Mr. Mata said. "And the best way to ensure workers' empowerment is to allow them to form their unions. And there lies the crux of the problem."