Budget gap falls below ceiling in first quarter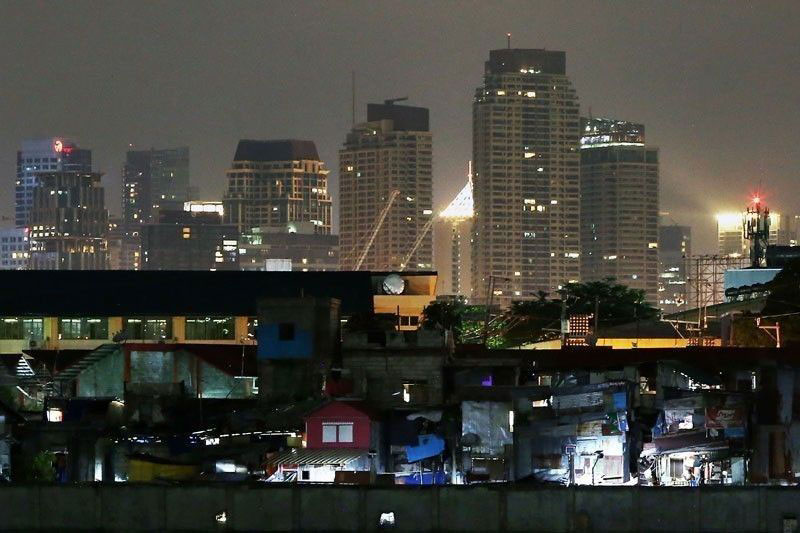 THE NATIONAL Government (NG) fell short of its budget deficit ceiling in the first quarter, after missing its spending target.
Preliminary data from the Bureau of the Treasury showed the fiscal gap narrowed by 14.51% to P270.9 billion in the January-to-March period from P316.8 billion in the same period a year earlier.
However, this was 9% lower than the P298.705-billion programmed deficit set by Development Budget Coordination Committee (DBCC).
Expenditures in the January-to-March period slipped by 1.06% to P1.09 trillion from P1.1 trillion a year earlier. This was also 2.6% lower than the P1.12-trillion disbursement program set by the DBCC for the first quarter.
The decline in spending was mainly due to the 4.92% drop in interest payments to P142 billion.
On the other hand, revenues rose by 4.38% to P818.7 billion in the first quarter, from P784.4 billion a year ago. This was within the P818.685-billion revenue program set by the DBCC.
For the January-to-March period, tax revenues rose by 3.13% year on year to P719.5 billion. Broken down, revenue collection by the Bureau of Internal Revenue (BIR) edged up by 0.48% to P505.2 billion, while Customs collections jumped by 13.4% to P213.8 billion.
Nontax revenues rose by 14.42% to P99.2 billion in the first quarter. Revenues from other offices jumped by 58.59% to P60.1 billion, which helped offset the 19.94% decline in BTr income to P39 billion.
China Banking Corp. Chief Economist Domini S. Velasquez said the government needs to effectively use the programmed budget to support growth.
"For the first quarter, expenditures are both lower than programmed and compared with the previous year. In particular, there might still be some birth pains in the implementation of the Mandanas-Garcia ruling and local government units' capacity to absorb additional funding and effective delivery should be prioritized," she said in a Viber message.
Union Bank of the Philippines, Inc. Chief Economist Ruben Carlo O. Asuncion said first-quarter revenues still performed better from last year, while spending was slightly lower.
"Overall, we may have seen the peak of strong revenue collections due to the reopening narrative of 2022 and we may see the normalization of revenue collection levels," he said in a Viber message.
MARCH DEFICIT
For March alone, the budget shortfall widened to P210.3 billion, 12.04% up from the P187.7 billion a year ago, as revenues and spending declined.
Revenue collections fell by 11.99% year on year to P258.7 billion in March.
Tax revenues dropped by 9.03% to P221.8 billion in March, as the Bureau of Internal Revenue (BIR) reported a 17.27% decline in revenues to P141 billion.
The BTr said the slower outturn for March was partly due to the implementation of the quarterly filing of value-added tax (VAT) returns, which took effect on Jan. 1.
VAT-registered taxpayers are no longer required to file the monthly VAT declaration for transactions and are instead required to file their VAT returns on a quarterly basis.
Meanwhile, the Bureau of Customs (BoC) collection went up 13.51% to P80.3 billion in March.
Nontax revenues decreased by 26.39% to P36.9 billion mainly due to the 55.47% decline in BTr income to P14.9 billion. The BTr said this was because of "the high base effect of dividend remittances in 2022."
Nontax revenues from other offices, including privatization proceeds and fees, rose by 31.89% to P22 billion "mainly due to the remittance of the unutilized balance from the unconditional cash transfer program."
On the other hand, state expenditure slipped by 2.62% to P468.9 billion in March from P481.5 billion a year ago.
"NG expenditures for March went down…largely due to the lower National Tax Allotment shares of LGUs, as well as the timing of significant releases for some programs, such as the Department of Transportation's (DoTr) public utility vehicle (PUV) service contracting program and fuel subsidy program," the BTr said.
Interest payments went up by 9.63% to P60.9 billion from P55.5 billion, while primary spending — which refers to total expenditures minus interest payments — fell by 4.22% to P408 billion from P426 billion.
"March's fiscal performance underwhelms in both revenue generation and much needed spending from the government to help buoy the economy towards the government's 6-7% target gross domestic product growth," Ms. Velasquez said.
Ms. Velasquez said that lower March revenues signal "a moderating economy in the wake of a global slowdown coinciding with dissipating effects of the post-pandemic pent-up demand."
This year, the government has set a budget deficit ceiling of P1.499 trillion, equivalent to 6.1% of gross domestic product.
The program consists of P3.729 trillion in revenues and P5.228 trillion in disbursements.
APRIL COLLECTION
Meanwhile, Customs reported that it surpassed its collection target for April.
In a statement, the agency said it collected P68.274 billion in April, exceeding its P68.199-billion monthly target by 0.1%.
Year on year, it was 3.97% higher than the P65.669 billion collection in April 2022.
Customs said its collections for the four-month period reached P265.22 billion, exceeding its target by 6.29%.
"This year's collection is also 10.89% higher than the previous year's collection of P254.226 billion for the same period," the BoC said.
It attributed the improved collection to "higher rate of assessment, which is mainly due to improved valuation of non-oil importation."
This year, the BoC is targeting to collect P901 billion, while the DBCC has set a P874.166-billion revenue program for the agency. — Luisa Maria Jacinta C. Jocson