'Fur-baby' boom: Pets span new generation of parenthood in PHL
ALEXANDRIA AMIGO CHAN, 27, keeps a cabinet for clothes and toys, pillows and water bottles for each of her 15 dogs — a Jack Russell terrier, a beagle and 13 Belgian Malinois.
"My family and I are dog lovers," the jewelry designer from Manila said in an e-mail. "Our dogs are part of our family. We give them the love and attention they need. We give our dogs the best organic treats and good quality toys."
Her family also celebrates their birthdays and gives them Christmas presents. The popular saying is so apt: pets are the new kids and plants are the new pets.
Her family spends as much as P30,000 ($542) each month for their pets.
"Growing sociological literature expands the notion of family as 'inter-species' to include pets in the care and support relations in the family as a social unit," Ateneo de Manila University sociologist Czarina Medina-Guce said in an e-mailed reply to questions.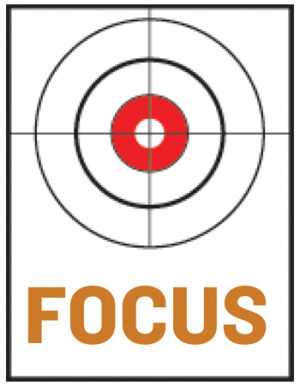 "Some theories emphasize that pets contribute to individuals' and social groups' affective or emotional identity development, counteracting the increasing demand for rational and productive work," she said. "In close bonds, pets are treated as children-proxies, only because children conventionally are the subject of care and nurturing affection in families."
Veterinary clinics have experienced a sudden surge in customers as dog owners sought to provide their fur babies with proper care during the pandemic. Owners take care of dogs, cats, fish and birds not as a working animal but primarily for companion and entertainment.
Last year, Pola Del Monte, 33, entered her dogs at the PAWS' Binibining Aspin pageant, where one of them won third place.
"For that pageant, I spent over P3,000 for YSL's custom gown," the Manila-based writer said, referring to her corgi-looking aspin. Her sister handcrafted a float for Meghan, the "child" of YSL with a schnauzer named Philip to ensure both were dressed for the occasion.
"We consider these once-in-a-lifetime activities, and our efforts were worth it because they got a lot of media coverage and took home prizes."
Keeping a dog — man's best friend — is no joke. A dog food costs P80 a kilo, the annual canine 8-in-1 shot costs P650 and an anti-rabies shot is P300.
"Because YSL is a senior dog, I have her undergo blood tests (P2,000) to be sure she doesn't have underlying conditions," Ms. Del Monte said.
Other costs include a CCTV/baby camera (P1,200), and acrylic panels on their home balcony (P5,000) and quarterly deep cleaning of her home (P4,000).
"Some people say it's expensive to raise a dog. I always say it's more expensive to raise a human," she said.
The Philippines ranked the highest in Asia in terms of dog ownership at 67%, while 43% of Filipinos own cats, according to a Rakuten survey in 2021.
Pet food sales in the Philippines are expected to grow by 9% to $434 million this year, the United States Department of Agriculture-Foreign Agricultural Service said in its latest pet food market brief.
Businesses in the Philippines have become more pet-friendly and more shops catering to them have sprung up amid a coronavirus pandemic.
Ms. Del Monte last year opened a franchise of The Dog Spa & Hotel Metrolane Complex in Cubao, Quezon City. Full expert grooming at the shop costs P700 for medium breeds and P900 for large breeds.
"I was a patron of this brand first because they were the only ones who understood how to do a good schnauzer cut," she said. "I believed in the brand and thought it was something our family could hop on as a business because we already had an innate understanding of how to deal with dogs."
She said running a pet business gives them leverage to do philanthropic work. "It allows us to finance our advocacy, including supporting organizations such as the Philippine Animal Welfare Society and PAWSsion project," Ms. Del Monte said.
"We think of the dog business as a tool that allows us to do good while doing what we love," she said.
The pet lover says she's always on the lookout for pet-friendly places. "I tend to support these places because they allow me to hit two birds with one stone — I can read or work while my dogs also enjoy the outdoors."
"There is an economic side to our affective language, which is why we give gifts and spend on quality time and experiences," Ms. Guce said. "As pets become part of one's family or community, pet owners extend gifts and spend to care for their pets."
That is where the pet businesses come in — to cater to pet owners who consider such spending not as economic costs or liabilities, but as purchases transferring an affective, emotional value, she added.
"Pet-friendly public spaces contribute to expanding the affective identity formation of the 'inter-species' family to 'inter-species' communities — a larger social group," the sociologist said.
PET-FRIENDLY SPACES
"Public spaces support community identity development as places where people can share collective experiences," she added.
Nieva Arieta Padasas, a veterinarian at E.S. Veterinary Clinic in San Juan City, says opening spaces for pets in many public and commercial places develops animal socialization.
"Either they adapt to an urban or rural type of living. It also tends to develop the socialization skills of pets in terms of mingling with other pets," she said in a Viber message.
"It teaches them how to react to different stimuli around them and when other pets are trying to provoke them. It lessens their aggressiveness, and they tend to be more relaxed as they get used to a different environment."
In 2019, Robinsons Malls launched their pet parenting program and started hosting Animal Day during a weekend in October, when their malls offer free pet consultation, vaccination, grooming and activities for pets and their owners.
"It would enhance the mall experience further and even one's hotel stay if you have your pets with you when you go for a staycation," Robinsons Land Corp. Director Roseann Villegas said in an e-mail.
"Stores catering to pets have always been part of Robinsons Malls' tenant mix portfolio," she added.
Every quarter, Robinsons Malls partners with the Animal Kingdom Foundation and Pawssion Project to offer free pet consultations, rabies vaccination and deworming. The mall also offers the Happy Pets Club, a program where pet owners can take part in pet-related events and activities.
Ayala Land, Inc. also saw the opportunity to open commercial spaces to pets during the pandemic.
"People became fur parents while we were indoors," Ayala Land Estates head of Marketing and Communications Christine Roa said in an online interview. "It just became natural to answer that need so there will be a safe and secure place where pets can freely roam comfortably outside their homes."
Pet parks called The Barkyard were opened near Ayala Malls in 2021.
While pet-friendly spaces allow pet owners to engage in outdoor activities, Ms. Del Monte and Ms. Chan cited the need to make a distinction between businesses that are "pet-friendly" and those that are "pet-tolerant."
"It's very misleading when establishments claim to be pet-friendly but are not," Ms. Del Monte said. "That includes the restriction toward big dogs. The size of the dog is not always proportional to the size of their energy."
Ms. Padasas said a common area for pets poses health risks.
"We don't know which among them is a carrier of a disease or parasite," she said. "Sometimes, they tend to be aggressive, while others shake when exposed to other pets."
Robinsons' Ms. Villegas said customers who wish to dine with their pets, may do so al fresco. House rules require owners to put them on diapers and on a leash or a stroller.
Ayala Malls have three tiers for pets — the Lax, Limited and Hybrid tier "pawlicies" to also ensure they are properly cared for and supervised.
"If you are pet-friendly, you make sure that your mall is a welcoming space. You create programs that are for their benefit," Ayala Land's Ms. Roa said.
"Businesses thrive as the economy thrives. If inflation continues to challenge the financial capacities of pet-owning families, then pet businesses need to consider the kinds and costs of services and goods they provide," Ms. Guce said.
Pet businesses can thrive in the longer term by matching pet owners' evolving care language and sensibilities," she added.
Business establishments and pet parks are a good venue to spread the information on how to be responsible pet owners," Ms. Padasas said. "People should be aware of a lifetime commitment to pets from the day they acquire it up to its last breath." — Michelle Anne P. Soliman