PCC looks into possible cartel behind high onion prices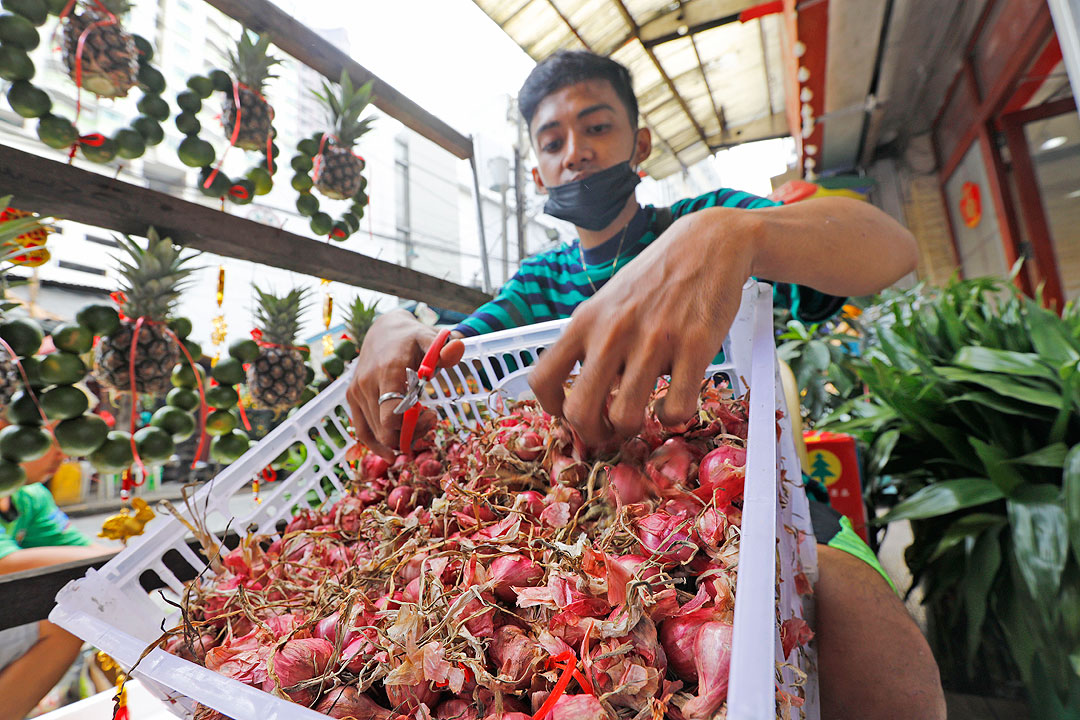 THE PHILIPPINE Competition Commission (PCC) has been looking into the possibility that a cartel has been behind the recent spike in onion prices.
"Since November 2022, the PCC has been investigating the high prices of onion for possible cartel or abuse of dominance conduct, consistent with the probe prompted by House Speaker Rep. Martin G. Romualdez and House Resolution No. 681 filed by Rep. Stella A. Quimbo," the competition watchdog said in a statement.
The PCC said it launched a market assessment after observing an "unusual high range" of onion retail prices, which peaked at P600 per kilogram (/kg) in December last year.   
"As prices are seen to stabilize due to the imports and the SRP1 set last Feb. 6, the PCC is looking into the cause of such market anomaly in coordination with the sector regulators and other law enforcement agencies," it said.
Legislators and agriculture industry stakeholders have raised concern over the surge in onion prices, citing importation issues, price manipulation and smuggling.
The PCC warned that businesses found to have taken advantage of the situation may face fines of up to P100 million and jail time of up to seven years.
It noted that fines for violators could be tripled if the trade of basic necessities, including agricultural items covered by the Price Act, are found to have violated cartel or abuse of dominance.   
Earlier this month, the Department of Agriculture (DA) set a suggested retail price (SRP) of P125/kg for imported red onions sold in Metro Manila following consultations with agricultural stakeholders.   
In January, the DA approved the importation of 21,060 metric tons (MT) of onions to mitigate surging retail prices. This consists of 17,100 MT of red onions and 3,960 MT of yellow onions.   
As of Feb. 15, DA price monitoring data showed the retail price of local red onion in Metro Manila markets ranges from P180 to P300 per kilo. Medium-sized imported red onions are priced from P100 to P125 per kilo, while big red onions are priced at P110 to P180/kg.   
The retail price of local white onion ranges between P100 and P180 per kilo. Prices of medium-sized white onions range from P140-P250 per kilo, while big ones are between P120 and P180 per kilo. — R.M.D.Ochave