Home
Editors' Picks
Filipinos start taking the money as campaign period begins amid a pandemic
Filipinos start taking the money as campaign period begins amid a pandemic
By Alyssa Nicole O. Tan, Reporter
FOR MILLIONS of Filipinos like Renz Cebrian, 36, elections are an opportunity to make money.
"I accept the money from the candidate but still vote for someone else," he said in Filipino. "You really need to vote for someone who deserves it. And it can't be the one who bought your vote."
Vote buying and selling obstructs the democratic process but it remains pervasive in many developing democracies, including the Philippines, according to Innovations for Poverty Action, a global nonprofit group.
"Some strategies have aimed to stop politicians from offering money in exchange for votes, but this approach has often failed due to poor implementation and weak enforcement," it said in a report.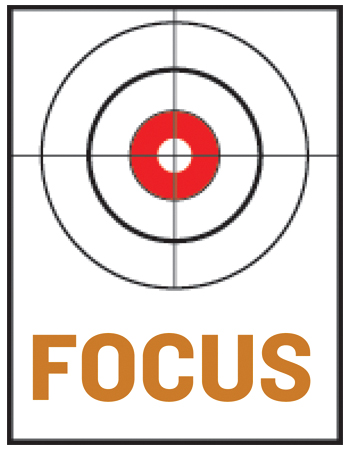 On May 9, the Philippines will vote for the replacement of President Rodrigo R. Duterte, who is limited to a six-year term, as well as the vice-president, lawmakers and local officials down to the village level.
Charlene Mae Gonzales, 31, thinks the price of a vote is never enough especially amid a coronavirus pandemic, when many people have lost their jobs.
"The aid is hardly felt," she said in a Viber message. But people accept it anyway because it has become the norm.
Almost 3.3 million Filipinos were jobless in December, pushing the unemployment rate to 6.6%, worse than 6.5% a month earlier, according to the local statistics agency.
Vote buying and selling is illegal but remains rampant because of poverty, Maria Ela L. Atienza, a political science professor from the University of the Philippines, said in an e-mailed reply to questions.
"This makes it easier for politicians to exploit the poverty and misery of people and continue the practice of patronage politics and negative aspects of utang na loob (debt of gratitude)."
This is especially true for Filipinos who are no stranger to natural disasters, not to mention a coronavirus pandemic that has been running for two years now, Ms. Atienza said.
"Because of their financial needs, they can't pass on the opportunity to earn money," Dennis C. Coronacion, who heads the University of Santo Tomas (UST) Department of Political Science, said in a Viber message.
"Concepts associated with voting such as democracy, good governance and development mean very little to them."
For many Filipinos, the election period is a "frivolous event" often compared with a fiesta, said Froilan C. Calilung, an assistant political science professor from UST.
It's one of those rare times when politicians lavish them with attention and make them feel important, he said in a Zoom Meetings call.
Knowing this will end soon after, people choose to make the most out of it, with many seeing it as an "opportune time to take what is rightfully theirs," Mr. Calilung said.
Vote buying could be harder to control now given more sophisticated means of transferring money, including GCash and online banking.
The most prevalent form of vote buying in the 2016 elections used more benign goods such as food and clothing, but offers of money were still reported by more than a quarter of the respondents in a study published by South East Asia Research in March 2018.
The researchers found that vote buying in the Philippines is a "finely targeted activity."
"Money vote buying is predominant in tight elections, but buying votes using nonmonetary offers is more common when there is a clear winner even before the election," they said.
Most of those whose votes were bought accepted the goods or money, but only about two-thirds voted for the candidate. "Evidence suggests that the goods or money is not the deciding factor in voting for the candidate."
This shows that vote buying is just part of a bigger effort by politicians to build clientelism and patronage, according to the study. "Dependency and loyalty are merely punctuated by election-related transfers, rather than an effort to completely change votes."
Boxing champ and Senator Emmanuel "Manny" D. Pacquiao in November — before the campaign period that started this month — spent more than P2 million by giving 2,000 people on Siargao Island in southern Philippines P1,000 each ($20), plus five kilos of rice, a food pack and T-shirt, news website Rappler reported.
"It's my personal money, it's from God," he said. "I have been giving money to poor people since 2002." He said he would stop giving money once the campaign period starts.
"Vote buying is a mark of the Devil," Lingayen-Dagupan Archbishop Socrates B. Villegas said in a pastoral letter in the predominantly Catholic nation in November. A hungry person could take the money as a gift as long as he votes with his conscience, he added.
Some areas have a system in place to ensure that unscrupulous politicians get their money's worth. Their representatives accompany a voter to the precinct on election day to pressure him to vote according to his promise.
"What is worrying here is not so much how people view candidates as patrons but how little politicians who engage in vote buying think of people and their vote," Ms. Atienza said. "These traditional politicians thrive on the poverty and dependence of people."
"That's the sad truth," Mr. Coronacion said. "In the provinces, voters are selling their votes like commodities, while politicians buy votes thinking that their electoral victory depends solely on it. Decades of unabated vote buying has turned it into a norm."
Vote buying could influence the results in some vote-rich areas, but undecided voters whom the patronage machine couldn't reach would temper this, said Cleo Anne A. Calimbahin, an associate political science professor at De La Salle University in Manila.
She said vote buying is often framed as a demand issue. "The supply side to the issue is mostly from entrenched political families who have built a relationship with their community leaders and constituents that involves cash during election season and a political machine for its distribution," she said in an e-mail.
This is more effective in local elections because national candidates depend more on political advertisements and networks, Mr. Coronacion said.
"It's going to be very costly for national candidates if they themselves will engage in vote buying," he said. "That's why national candidates will have to rely on local leaders in delivering the votes for them."
Under the law, violators face a jail term of up to six years, disqualification from public office and being barred from voting.
Mr. Coronacion said Comelec does not have the manpower to monitor or enforce the law against vote buying and selling.
The practice drives election costs up, limiting the pool of candidates, platforms and programs voters can choose from, Ms. Calimbahin said. "Without it, running for public office can be more accessible to a wider population of Filipinos who want to serve and work as an elected official but do not have the millions and billions to run for office."
Marie Anne Samoranos, 28, has learned how to live it. When asked what should be done about it, she said: "Rather than money, they should give food packs instead."