Rising food, fuel prices likely drove inflation in January, says BSP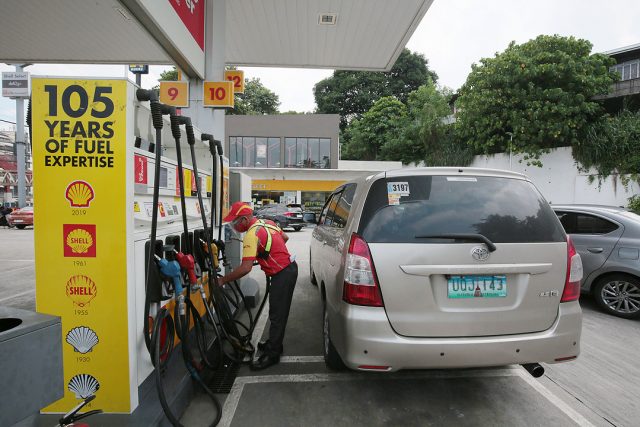 JANUARY INFLATION may have been driven by higher prices of fuel and food staples, although this could have been offset by lower electricity costs, the Bangko Sentral ng Pilipinas (BSP) said.
The central bank did not give its monthly inflation range for January, as the Philippine Statistics Authority (PSA) shifts to the 2018-based consumer price index (CPI).
"The BSP will not publish its forecast range for the month while waiting for the official release of historical series for the 2018-based CPI by the PSA. This will allow the BSP to re-estimate its inflation models used in monetary policy analysis and macroeconomic forecasting," the central bank said in a statement. 
National Statistician Claire Dennis S. Mapa has said the rebasing was done to reflect changing Filipino household consumer patterns and the shift to e-commerce. He said the food index will still have the largest weight for the rebased CPI.
The BSP identified several factors that could have affected inflation in January.
"Price monitoring for January 2022 indicate that inflation could be driven by higher fuel prices, upticks in the prices of rice, meat, fruits, and vegetables due to weather disturbances along with the annual adjustment in the excise taxes on alcoholic beverages and tobacco," the BSP said.
Farm damage from Typhoon Odette in December reached P13.3 billion, according to the Department of Agriculture. Analysts have said it takes a month before the impact of weather disturbances is reflected in price increases.
Under the Republic Act 10351 or Sin Tax Reform law, excise taxes on alcoholic beverages and tobacco products are increased 4% every year.
Starting Jan. 1, excise taxes on cigarettes rose to P55 from P50 per pack. Excise taxes for alcoholic beverages went up by P2-P6 per liter, depending on the classification.
On the other hand, the BSP said lower rates for areas serviced by the Manila Electric Co. (Meralco) may have eased inflation in January.
Meralco said rates for a typical household declined by 0.0746 per kilowatt-hour (/kWh) to P9.7027/kWh in January from the P9.7773/kWh in December.
Inflation in December eased to 3.6%, falling within the 2-4% BSP target for the first time last year since the 4% in July.
However, inflation for the whole of 2021 stood at 4.5%, beyond the target and much faster than the 2.6% in 2020.
A BusinessWorld poll of 16 analysts held last week yielded a median estimate of 3%. Analysts said favorable base effect could offset the rising oil and food prices and could slow inflation to within target for the second straight month.
"Looking ahead, the BSP will remain watchful of economic and financial developments to ensure the delivery of its primary mandate of price stability conducive to a balanced and sustainable economic growth," the BSP said.
For 2022, the central bank expects inflation to ease to 3.4%.
The January inflation data will be released on Friday. — Luz Wendy T. Noble