Coronavirus alters college life as schools move online to stay afloat
By Jenina P. Ibañez, Senior Reporter
HANNAH ANGELA E. NERI is studying to become a nurse and wants to be on the frontlines of a future pandemic.
"The country needs more health workers and I want to help," the freshman from the Central Philippine University in Iloilo City said in a Facebook Messenger chat.
Ms. Neri is one of many young Filipinos pursuing healthcare studies in the middle of a coronavirus pandemic, when applications for pre-medicine degrees such as Biology and Health Sciences have increased at some universities.
"Among applicants for school year 2021-2022, there was a surge in students who wanted to take pre-med courses," Jose Maria Edito K. Tirol, director of admissions at the Ateneo de Manila University, said in an e-mail. "I suspect they're inspired by the work of medical frontliners."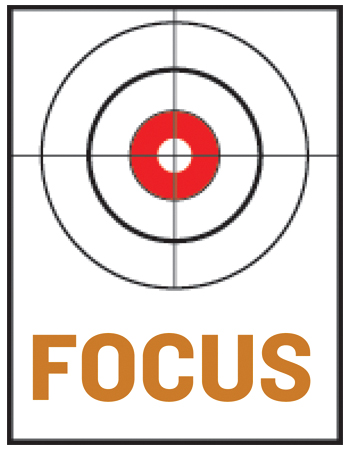 More students applied this school year at the Ateneo, which ended the previous school year early after the Philippine capital and nearby cities were locked down in mid-March 2020 to contain the pandemic, giving most students an automatic passing mark.
Mr. Tirol declined to provide numbers.
As lockdowns were extended, schools stopped physical classes and shifted to virtual ones.
This could worsen educational quality and cost the country P11 trillion in lost wages in the next four decades, according to the National Economic and Development Authority.
When coronavirus cases declined toward the end of last year, Ateneo announced plans for a January return to campus at a limited capacity. This was postponed amid a fresh surge in infections spurred by the highly mutated Omicron variant.
The coronavirus has sickened 3.6 million and killed more than 50,000 people in the Philippines. Worldwide, more than 379 million have been infected and about 5.7 million people have died.
Jaime Noel J. Santos, president at business school Thames International in Quezon City, said they held online classes even before the pandemic, which helped boost enrollment when the global health crisis hit.
Schools that adapted more quickly took on the enrollees lost by colleges that failed to roll out online education fast enough, he said by telephone.
Across various schools, students also stopped enrolling because their parents lost their jobs during the pandemic.
"A lot of students really stopped, mainly because of financial issues," Mr. Santos said. "But then we were bouncing back, economy-wise, before the Omicron variant spread. Parents who lost their jobs found new ones. Students started coming back."
For some schools, the pandemic led to an initial decline in enrollment before student numbers bounced back.
Publicly listed Far Eastern University, Inc. in its financial report said it posted a 10% decline in first semester enrollment for the school year 2020-2021.
This academic year, first semester enrollment increased by 14% year on year, with the number of students just about exceeding the pre-pandemic level, it said.
At STI Education Systems Holdings, Inc., which runs STI schools and iAcademy, tertiary-level enrollment fell to 40,176 in the 2020-2021 school year from 45,902 a year earlier as the pandemic disrupted operations, according to a stock exchange filing.
"STI's demographic remains the same at lower B to Broad C segment amidst the challenges that the pandemic has brought to the academic learning continuity of the students," STI Vice-President for Academics Aisa Q. Hipolito said in an e-mail.
"The financial impact is seen as one of the major problems of the students and their parents when the pandemic started."
The school rolled out financial aid and reduced school fees, she said. By the 2021-2022 school year, enrollment rebounded to 56,342.
Ms. Hipolito said enrollment recovered after STI started aggressive recruitment campaigns and delivered classes online.
STI schools still expect strong demand for its information technology curricula.
"We are closely monitoring the potential impact of COVID-19 on our hospitality and tourism-related courses due to the threat of the pandemic, but we haven't really seen a downward trend for these programs over the past year," Ms. Hipolito said.
"We think that students who want to pursue careers in the fields of hospitality and tourism understand that the present situation is temporary."
At De La Salle University in Manila, applications before and after the pandemic have remained more or less the same, Office for Strategic Communications Executive Director Johannes Leo D. Badillo said.
Biology, accountancy, computer science, business management, engineering, psychology and information technology are posting top numbers.
Meanwhile, the shift to online learning has helped the schools reach a larger demographic of students that otherwise would not have applied due to distance or heavy traffic.
"Students from the provinces who tend to shy away from Manila schools before the pandemic are now open to apply in National Capital Region universities with the online learning setup," Mr. Badillo said in an e-mail.
Mr. Santos said a third of Thames students are outside Metro Manila. "People who were not able to enroll with us because they were far away are able to enroll now."
Mr. Santos noted that in the future, his school plans to offer both online and in-person education.
"The perfect way of delivery for college-level is that there is a face-to-face component because you still need socialization," he said. "The ideal situation is that there is partial face-to-face teaching. It cannot be 100% online."
The online setup can be difficult for students, including those trying to study healthcare.
"We haven't been able to experience actual laboratory activities that could really help us," said Ms. Neri, the nursing student.
The lack of social activities at the end of long days of heavy school work has led to burnout, she said.
"A world where medical students are expected to excel all the time and not fail takes its toll on their mental health," she said. "But we are human too."