StanChart hikes PHL economic growth outlook for 2022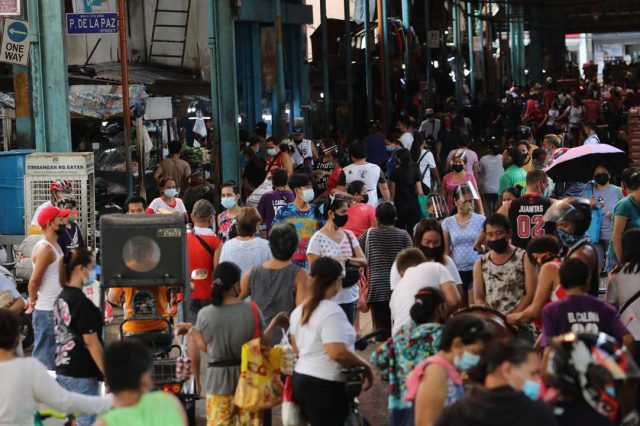 By Jenina P. Ibañez, Senior Reporter  
Standard Chartered Bank raised its economic growth outlook for the Philippines this year in response to the lower base effect seen after slower-than-expected growth in 2021. 
The bank expects the Philippine gross domestic product (GDP) to expand by 7.5% in 2022, up from 6.6% set in July last year.  
"I think we originally probably expected Philippines' recovery to be strong (last year)," Standard Chartered Bank Economist Jonathan Koh said in a virtual event on Friday. "I think the whole of ASEAN region was really hit by the Delta variant quite badly." 
The economy grew by 7.1% in the third quarter amid lockdown restrictions declared to curb a Delta-driven surge in coronavirus disease 2019 (COVID-19) cases, slower than the 12% growth in the April to June period. 
The bank expects Philippine GDP to have grown 5% in 2021, from its previous 4.6% forecast. The government is scheduled to release fourth quarter GDP data on Jan. 27. 
"I think on the back of a lower base effect in 2021 as well as the pretty strong recovery that we saw in Q3 and probably going forward, our growth forecast was revised higher to 7.5%" 
The bank's outlook is on the lower end of the government's 7-9% growth target for 2022. 
Breaking down the components of GDP, Mr. Koh said only government consumption has been above pre-pandemic levels, while private consumption and investments still fall short. 
He noted that the unemployment rate has been improving. 
Preliminary data showed that unemployment eased to 6.5% in November compared with 7.4% a month earlier. In absolute terms, there were 3.159 million unemployed Filipinos in November, down from 3.504 million in October.   
This was the lowest jobless rate since the government started releasing data monthly in 2021. Including the quarterly releases, the November figure was the lowest since the 5.3% logged in January 2020. 
The unemployment rate hit a record high of 17.6% in April 2020, when the government implemented the strictest lockdown to contain the pandemic. 
"I think there's still some room for improvement," Mr. Koh said. 
For 2022, Mr. Koh said remittances will contribute to private consumption growth, along with investments. 
"Firstly, on the public side, clearly we see that the latest budget for 2022, there's been a shift in focus to infrastructure spending, increasing the share of GDP for capex spending. And we have seen that in the increasing capital goods imports. And we do expect that to actually provide support on the investments front," he said. 
"And for the private sector, we have seen that business loan growth has really brought up and has started to turn positive and pick up over the past few months. And as sentiment actually improves and as the economy reopens further, we do expect loan credit growth to continue to pick up." 
About a fifth or P1.019 trillion of the P5-trillion national budget this year will go to capital outlays, which includes infrastructure spending.