BoI sets P1-trillion investment goal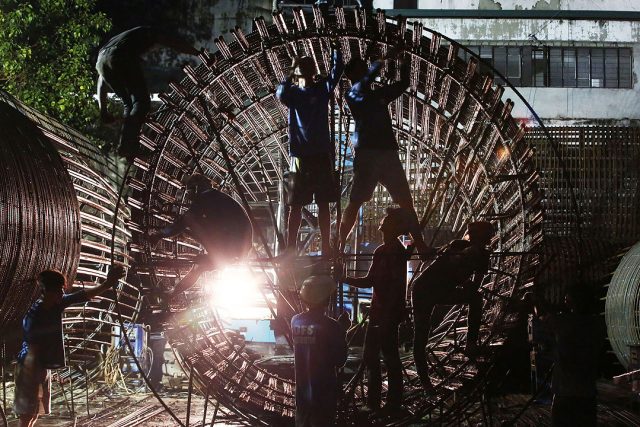 THE BOARD of Investments (BoI) is targeting to approve P1 trillion in investment pledges this year, despite the threat from more variants of the coronavirus disease 2019 (COVID-19).
This year's goal is 53% higher than P655.4 billion worth of investment approvals in 2021, but lower than P1.018-trillion investments in 2020.
"Buoyed by 2021 FDI (foreign direct investments) results as well as the healthy pipeline of strong investment leads, both foreign and domestic, and with the reforms that we are anticipating to still be passed in the next months, we are confident of hitting P1 trillion in BoI-approved investments this year," Trade Secretary and BoI Chairman Ramon M. Lopez said in a statement on Tuesday.
Central bank data showed FDI net inflows rose by 48% year on year to $8.14 billion in January to October .
"The data released by the BSP are consistent with the figures of the BoI, where a surge of foreign investments by 218% was recorded last year. This goes to show that the pandemic did not stop the flow of foreign investments into the country and we are looking forward to getting more in 2022," Mr. Lopez said.
Mr. Lopez said in a mobile phone message he is confident the BoI would meet its investment target this year due to the "expected passage of major economic reforms that will ease restrictions on foreign equity participation." 
He cited the recently signed law amending the Retail Trade Liberalization Act (RTLA), as well as measures tweaking the Foreign Investments Act and Public Service Act.
Republic Act (RA) No. 11595, which amended the RTLA, reduced the minimum paid-up capital for new foreign retailers to P25 million. The amendments to the Public Service Act would open up more sectors to foreign investments.
"Plus, with the country's participation in the Regional Comprehensive Economic Partnership (RCEP) and other free trade agreements and more aggressive and targeted investment promotion, the continued push for 'Build, Build, Build' infrastructure program and Ease of Doing Business, we can be more bullish on our investments target for 2022," Mr. Lopez said.   
The Senate has yet to concur with the ratification of the RCEP, which took effect in 11 other nations on Jan. 1.
Trade Undersecretary and BoI Managing Head Ceferino S. Rodolfo in a statement said he expects last year's investment leads could still materialize by the second or third quarter of 2022.
He said a "big" telecommunications project worth P155 billion is now up for approval by the Fiscal Incentives Review Board.
Other upcoming projects include a new domestic shipping operator, new operator of charging stations, three new operators of telecommunication infrastructure, a new producer of animal feeds, and a cement manufacturer, Mr. Rodolfo said.
"(We are) zeroing in on projects that will transform the Philippine economy to become more modern such as telecommunications, roads, green energy, health, innovation and digitization, sustainable and competitive heavy industries among others," the BoI said.
Meanwhile, the Philippine Economic Zone Authority (PEZA) is wooing more investors from the United States to aid the country's economic recovery.   
"The Americans remain as one of the top three biggest contributors of investments in the Philippines under PEZA," PEZA Director-General Charito B. Plaza said at a webinar on Tuesday.
Based on PEZA data, US investments in the country as of the third quarter of 2021 had reached P400.67 billion, while exports amounted to $6.76 billion.   
The data also showed that there were 420 American enterprises registered with PEZA, employing 330,906 workers. — Revin Mikhael D. Ochave