Banks' November NPL ratio lowest in 8 months — BSP data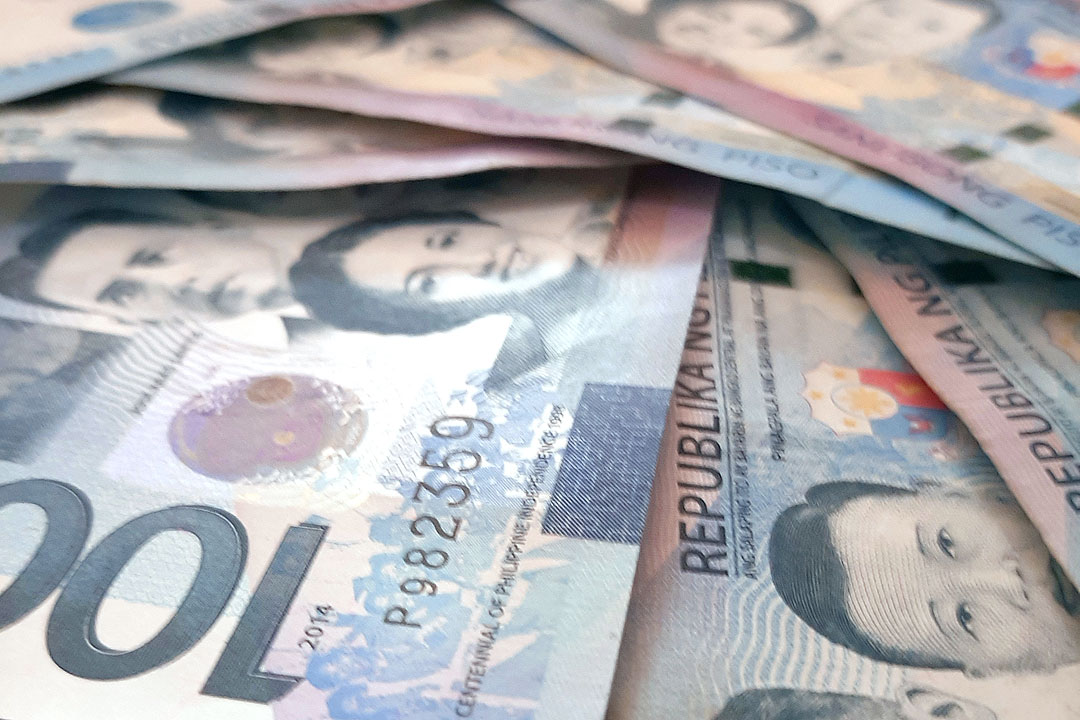 By Luz Wendy T. Noble, Reporter
PHILIPPINE BANKS' asset quality improved for a third month in a row in November as the industry's gross nonperforming loan (NPL) ratio fell to its lowest since March 2021.
Preliminary data from the Bangko Sentral ng Pilipinas (BSP) showed banks' NPL ratio stood at 4.35% as of November, easing from the 4.42% as of Oct. but still above the 3.81% a year earlier.
The November bad loan ratio matched the 4.35% in April and is the lowest in eight months or since the 4.21% logged in March.
The industry's NPL ratio has dropped after reaching a 13-year high of 4.51% in July and August, after the easing of pandemic-related restrictions allowed businesses to expand operational capacity.
BSP data showed bad loans as of November slipped by 0.43% to P481.879 billion from P483.98 billion in the prior month. However, it was still higher by 19% from the P404.687 billion seen in the same month a year earlier. 
Lenders' total loan portfolio grew by 4.3% year on year to P11.08 trillion as of November.
"The absolute amount of bad loans continued to climb as firms and households are still faced with challenging economic conditions. The NPL ratio, however, dipped as new loan growth picked up amidst the economic reopening," ING Bank N.V. Manila Senior Economist Nicholas Antonio T. Mapa said in an e-mail.
Earlier released central bank data showed lending by big banks rose by 4% in November, marking the fourth straight month of annual growth and the fastest since the 4.7% in 2020. Lending for production activities increased by 5.3%, although retail borrowings was still down by 7.1%.
The government placed Metro Manila under the more relaxed Alert Level 2 in November.
Meanwhile, past due loans as of November rose by 11.5% to P567.511 billion from P507.687 billion a year earlier. These accounted for 5.12% of the total loans, up from 4.78% a year ago.
In the same month, restructured loans more than doubled year on year to P344.896 billion from P139.614 billion. This brought its ratio to 3.11% of banks' gross loan portfolio, from 1.31%.
Lenders' loan loss reserves jumped by 19% year on year to P419.862 billion from P352.733 billion. These buffers are equivalent to 3.79% of the total loans.
NPL coverage ratio — which indicates banks' allowance for potential losses due to bad loans — was a tad lower at 87.13% from 87.16% a year ago.    
The BSP earlier said the NPL ratio could reach 5-6% by end-2021 before peaking at 8.2% by 2022.
While banks' asset quality gradually improved due to the economy's reopening, Mr. Mapa said the ongoing Omicron wave may force another lockdown.
"Although the declining trend in NPL is a welcome sign, [it] may be too early to say this ratio has peaked as we enter another bout of alert levels with the current surge threatening to force authorities to tighten up further," Mr. Mapa said.
UnionBank of the Philippines, Inc. Chief Economist Ruben Carlo O. Asuncion said the Omicron surge is clouding the outlook for asset quality of banks, although he is optimistic this will have a "shorter impact" than previous waves.
"The improving outlook is being clouded by the Omicron effect. However, this may have a shorter impact compared to previous surges. We think that the Omicron surge may be higher but quicker to dissipate," Mr. Asuncion said in a Viber message.
The Philippines is experiencing a surge in coronavirus disease 2019 (COVID-19) infections, which experts said is likely due to more transmissible Omicron variant. New infections rose by 28,007 on Tuesday, with active cases now at 181,016.