PHL lowers minimum investment hurdle for foreign retail enterprises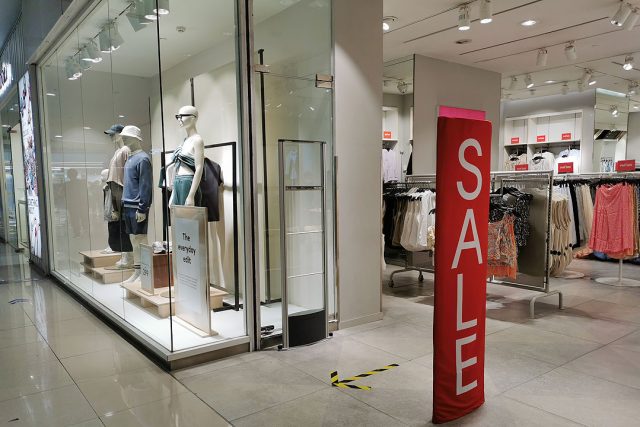 By Alyssa Nicole O. Tan and
Revin MIkhael D. Ochave, Reporter
PRESIDENT Rodrigo R. Duterte has signed a law that significantly lowers the minimum investment hurdle for foreign retailers, which the government hopes will attract more foreign direct investments into the Philippines.
Republic Act (RA) No. 11595 reduced the minimum paid-up capital for foreign retailers to P25 million from the previous $2.5 million (around P125 million) under the 20-year-old Retail Trade Liberalization Act of 2000 (RA 8762).
Mr. Duterte signed the law on Dec. 10, 2021 but a copy of the bill was released only on Thursday.
Under the law, the foreign retailer's country of origin must not prohibit the entry of Filipino retail enterprises.
Foreign retailers that have more than one physical store should also have a minimum investment per store of at least P10 million.
Sought for comment, Philippine Retailers Association (PRA) Vice Chairman Roberto S. Claudio said in an e-mail interview that micro, small, and medium enterprises (MSMEs) involved in the retail sector will be the most affected by the law since they will now have to compete with foreign retailers.
"The rest of the (country's) retail sector have prepared and adjusted to having foreign retailers since the implementation of RA 8762 in 2000. We already have allowed foreign retailers since 2000… We will offer to assist in the drafting of the implementing rules and regulations of RA 11595 to be able to come up with a clear implementation of this amended law," Mr. Claudio said.
Philippine Chamber of Commerce and Industry (PCCI) President George T. Barcelon said in a mobile phone message that the P25-million minimum paid-up capital is "more realistic" compared with the original proposal of just P10 million.
Meanwhile, British Chamber of Commerce Philippines Executive Director Chris Nelson said in a mobile phone interview that the group plans to highlight this development to its network and provide UK-based firms with business opportunities in the Philippines.
"We are very happy to see that it's been signed into law. We think it will lead to increased investments and increased foreign direct investments," Mr. Nelson said.
Asian Institute of Management economist John Paolo R. Rivera said the new law will benefit consumers through lower prices and more products.
"From the supply side, this will pose competition with local retail companies. This might prompt them to increase their efficiency and enhance their product offering and quality. They can also use this to learn more tools of the trade from foreign retailers," he told BusinessWorld in a Viber message.
Rizal Commercial Banking Corp. Chief Economist Michael L. Ricafort told BusinessWorld in a Viber message that increased competition from foreign retailers will lead to more product offerings, competitive prices, and improved service for consumers.
It's likely, he added, that this would complement "the increasingly digitized way of doing business for both consumers and retailers, or the shift to more online businesses locally and globally, on top of the brick-and-mortar ones."
More foreign direct investments in the retail sector would create more jobs and drive economic activity, Mr. Ricafort said.
"This also would help better align the country's laws with other ASEAN or Asian countries amid initiatives towards ASEAN Economic Integration in recent years," he added.
However, Mr. Rivera said that there is a need to ensure that adequate safeguard measures are provided for local retailers and smaller enterprises that have no economies of scale and scope to compete with foreign enterprises.
"We do not know yet the exact magnitude of effects on the economy but what is definite is (the) greater competition that government must have anticipated," he added.
Under the new law, foreign retailers must prioritize Filipino workers before hiring a foreign national. The law also encouraged, but not required, foreign retailers to have a stock inventory of products made in the Philippines.
Foreign retailers should also maintain a paid-up capital of P25 million at all times, which will be monitored by the Trade department or the Securities and Exchange Commission.
Those who fail to maintain the required paid-up capital will be penalized or restricted to any future trading activities in the country.
The DTI, SEC, and National Economic and Development Authority are also mandated to review the required paid-up capital every three years in a report to Congress.
Any violations of the law will be punishable by imprisonment of at most six years and a fine of at most P5 million.
This law is one of the priority economic measures being pushed by the government, alongside the amendments of the Public Service Act and the Foreign Investments Act.