Fishermen's safety at risk if trained as maritime warriors — lawmaker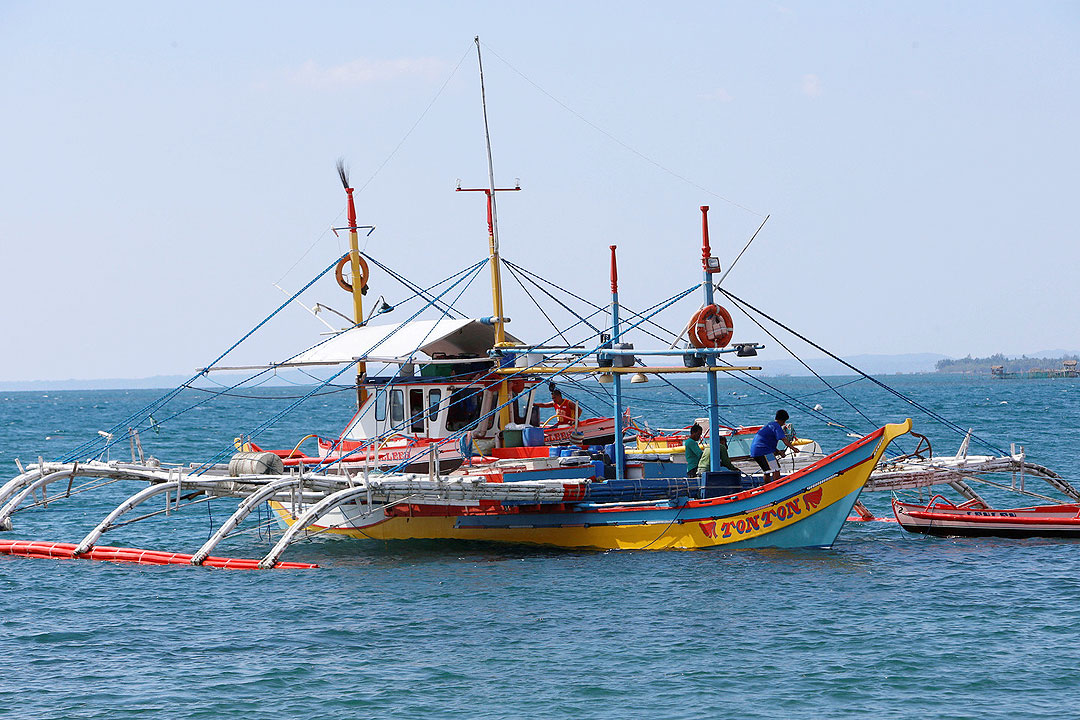 A PHILIPPINE congressman on Monday opposed giving fishermen intelligence and security roles within the country's exclusive economic zone in the South China Sea amid rising tensions with China, citing their safety.
"Let soldiers, professionals and trained reservists do the job, not the fishermen," Party-list Rep. Alfred C. de los Santos said in a statement.
"It would be better to mobilize the Philippine Coast Guard (PCG) auxiliaries and military reservists if the PCG and Armed Forces of the Philippines need more people to gather evidence and intelligence," he added.
House of Representatives appropriations committee Chairman and Party-list Rep. Elizaldy S. Co earlier said lawmakers would realign the combined P650-million confidential and intelligence funds of the Office of the Vice President (OVP) and Department of Education (DepEd) to intelligence and security offices.
Among the agencies that will benefit from the intelligence funds are the National Intelligence Coordinating Agency (NICA), National Security Council (NSA), Philippine Coast Guard (PCG) and Bureau of Fisheries and Aquatic Resources.
The House on Wednesday night passed House Bill 8980 or the General Appropriations bill on third and final reading. Senators are still holding budget hearings and are expected to pass their version of the bill next month.
Chester B. Cabalza, founding president of Manila-based International Development and Security Cooperation, said Filipino fishermen should be trained in maritime domain because they are most vulnerable to rising tensions in the disputed water.
"In China, their fishermen in the South China Sea are highly trained maritime militia and informers who can gather intelligence information," he said in a Facebook Messenger chat. "They are trained to fight in the maritime domain to protect their national interest."
Fishermen are "stakeholders in the West Philippine Sea," he said, referring to areas of the South China Sea within the country's exclusive economic zone. Training them as "maritime warriors" would benefit coastal communities, he added.
China, which claims more than 80% of the South China Sea, had ignored a 2016 ruling by a United Nations-backed arbitration court that voided its claim based on a 1940s map.
The Philippines has failed to enforce the ruling and has since filed hundreds of protests over what it calls encroachment and harassment of Philippine coast guard and fishermen by China's coast guard and its vast fishing fleet.
Meanwhile, China would probably boost public diplomacy and work with more national and local political elites amid resentment over its actions in the South China Sea, Mr. Cabalza said.  
Vice-President Sara Duterte-Carpio last week met with China's Fujian province Governor Zhao Long in Davao City, which renewed its sister city deal with the Chinese province. Her father, former President Rodrigo R. Duterte, also met with the Chinese official.
China is boosting ties with "popular political elites and solid dynastic political families" to repair its tainted reputation among many Filipinos, he said.
"The dichotomy of national security and regional or provincial resiliency presents a missing link in fostering a robust national interest," he said, noting that many local politicians prioritize parochial over national interests.
"This is where the gap in our foreign policy lies," Mr. Cabalza said, adding that there should be a clear policy as to what extent local governments could pursue partnerships with foreign cities. "Foreign policy must be explicitly defined so local leaders can abide by abide it."
Ms. Carpio and Mr. Zhao also discussed Davao exports of durian to China.
"This negotiation started during my administration as a Davao City mayor with the help of the Consulate General of the People's Republic of China in Davao," she said.
Ms. Carpio's brother, Davao City Mayor Sebastian Duterte, also attended the meeting.
Davao City is the bailiwick of the Duterte clan, which has been known for their strong ties to China.
The ex-President pursued a foreign policy pivot to China in 2016 in exchange for investment pledges, only few of which materialized.
"Entreating political elites is part of diplomacy," Lucio B. Pitlo III, a research fellow at the Asia-Pacific Pathways to Progress Foundation, said via Messenger chat. "Major countries are investing in this."
"China will be no different. Expect China to catch up in this department, rolling the red carpet to visiting foreign leaders after almost three years of hiatus due to the pandemic," he added.
Mr. Pitlo said the Philippines is important in China's neighborhood diplomacy so it is expected to "spare much effort to court the country and promote dialogue to address differences."
Tensions between the countries have escalated in recent months, with the Philippines vowing to stand up to China's expansive activities within its 200-nautical mile exclusive economic zone in the South China Sea.
Mr. Pitlo said it's normal for Philippine government officials to receive and meet with their Chinese counterparts because China is the Philippines' largest trade partner.
"Whether economics or security, there is a lot to talk about." — Beatriz Marie D. Cruz and Kyle Aristophere T. Atienza