Marcos gov't eyes new healthcare posts to ease shortage of nurses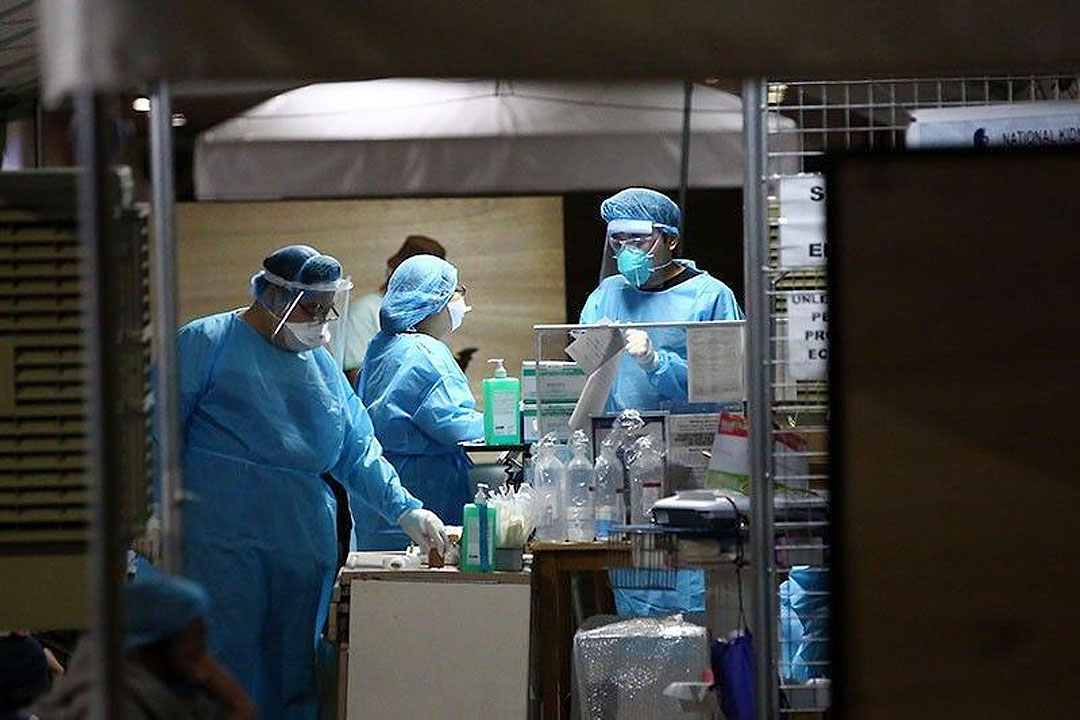 THE COMMISSION on Higher Education (CHED) on Tuesday said it would create healthcare positions to help ease the Philippines' nursing shortage.
The agency is working with the Technical Education and Skills Development Authority (TESDA) to create certificate programs that will produce healthcare assistants and associates, CHED Chairman Prospero de Vera told a news briefing.
This is how the Marcos government seeks to solve the shortage of nurses in the medium term, he added.
The creation of the new roles will help reduce the many tasks performed by nurses, who should focus on patient care, Mr. De Vera said.
"The hospitals are saying that the nurses have too many tasks that they are unable to focus on patient care," he said.  "For example, checking on the blood pressure and temperature of patients should be handled by healthcare associates and assistants."
"Those skills will be produced by a shorter program to produce what we call healthcare associates and healthcare assistants," he added.
"This can be a certificate or diploma program issued by TESDA or CHED or by both — you don't have to wait for five years to produce it," Mr. De Vera said.
The government is working with the Private Sector Advisory Council and Department of Health (DoH) to identify the tasks that nurses should not be doing anymore.
Mr. De Vera said the government's long-term solution to the nurse shortage is the lifting of the 10-year moratorium on the creation of new nursing programs, which took effect last year.  Fifty-four universities have applied to open nursing programs.
For immediate action, the government will help unlicensed nurses pass their licensure exams, Mr. De Vera said, noting that only about 50% of nursing graduates pass the licensure test.
"We told the president, there is a pool of nursing graduates out there who for one reason or another, was not able to pass the licensure exam," he said. "Why don't we help them pass the licensure test or reskill them to be healthcare assistants, health care workers?"
Mr. De Vera said it's a "good sign" that Filipino nurses are being hired overseas "because that means we produce world-class nurses."
"We should be worried if our professionals are not acceptable abroad," he said. "That means our educational system is not good. So it's a good sign, we just have to manage it better by producing more nurses."
Mr. Marcos Jr., 65, on Monday said the Philippines has become a victim of its own success as the world has sought the help of Filipino health workers, resulting in a shortage of local health professionals.
"Every leader I meet says 'Can we have more Filipino med techs, doctors and nurses?'" he said at a meeting with the US-based Business Executives for National Security. "So we're having a shortage here."
About 40% to 50% of nurses in private hospitals have quit their jobs in the past two years due to salary issues, the Private Hospitals Association Philippines earlier said.
As of December last year, the monthly salary of nurses in private hospitals averaged P12,000, while those working in the public sector were getting an average pay of P35,097, according to the Filipino Nurses United.
Officials from the CHED and Department of Education met with Mr. Marcos hours before the Tuesday briefing.
Mr. De Vera said the higher education agency under the Marcos administration would also focus on achieving equity in the admission process in state universities.
He said most students who pass college entrance exams, including those in public universities, have access to review centers.
Mr. De Vera said public universities should identify students from marginalized sectors — including those who are from poverty-stricken areas and indigenous children — and help them pass the admission test.
"Once they get into public education, they don't anymore pay tuition and miscellaneous fees and they can be assisted," he said.
At the same briefing, Education spokesman Michael T. Poa said they would push blended learning to help address long-running education issues in the country such as the shortage of classrooms and teachers.
"We want to tap into technology, a lesson we learned during the pandemic," he said. "We want to use that to decongest our schools."
"This will effectively address our teacher and classroom shortage in a quicker span of time." — Kyle Aristophere T. Atienza