Groups seek stricter protection of agri lots under Land Use bill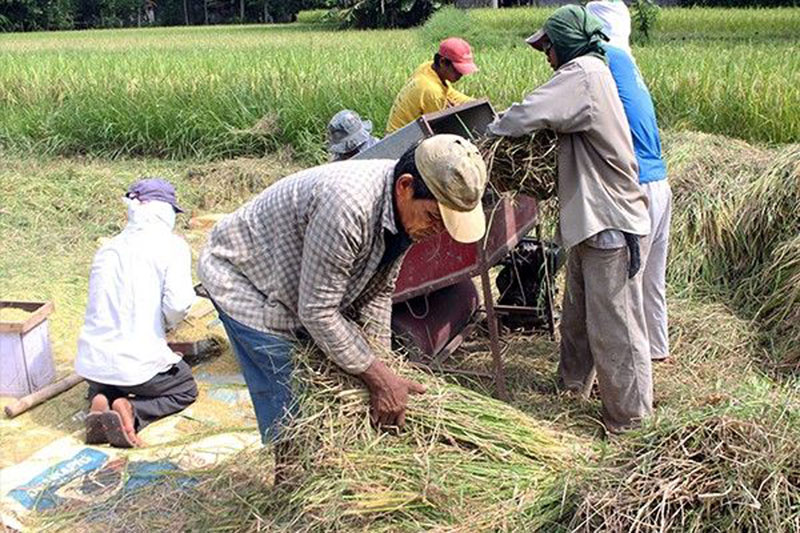 FARMERS' groups have sought strict protection of agricultural lands from conversion to protect food security under a proposed National Land Use Act.
Kim Alvarez, policy advocacy officer at Kaisahan, said the Philippines has 4 million hectares of prime agricultural lands that must be protected.
"It supplies the food to our population," she said by telephone on Sunday. "Some might argue that we can import, but this does not assure safety measures on the food we eat. In the event of food shortages, it's hard to rely on imports given that we are an agricultural country and we can produce our own food."
Congressmen on March 22 approved on final reading House Bill 8162 or the National Land Use bill, a priority measure of the Marcos government.
During its floor debates, specific measures meant to protect lands devoted to food production were rejected.
Lawmakers rejected a provision proposed by Party-list Rep. Arlene D. Brosas to prevent the conversion of land devoted to food production including rice corn and other vegetables.
Under the bill, lands that are "no longer economically feasible" for agricultural use could be reclassified or converted for housing or residential purposes. These will be exempted from the coverage of any moratorium on land use conversion since they do not interfere with watershed management plans or cause environmental damage.
"Agricultural lands deemed no longer feasible should be agro-ecologically restored, not converted into residential development," Leon Dulce, campaign support coordinator at Legal Rights and Natural Resources Center, said in a Facebook Messenger chat.
He said the bill should see the "realities on the ground — that agricultural land area and productivity are shrinking."
Previous Congresses had approved bills on land use, but these got stuck at the Senate committee on environment, natural resources and climate change headed by Senator Cynthia A. Villar.
Ms. Alvarez said a national land use policy would ensure environmental integrity, sustainability and food security.
The bil "resolves conflicting claims and land use policies," she said in Filipino.
"A land use plan provides a general framework on areas that are deemed no-go zones for infrastructure development, particularly those that may severely impact the environment despite mitigation, or areas that may affect other economic activities such as tourism and agriculture," Terry L. Ridon, a lawyer and public investment analyst and convenor of Infrawatch PH, said in an e-mail.
"It should be founded on ensuring social justice and democratized participation for the basic sectors of society — one that is committed to a community-led process and recognizes peoples' rights," Mr. Dulce said. — Beatriz Marie D. Cruz