Home
The Nation
Spending in PHL altered by supply chain disruptions, price hikes, and labor...
Spending in PHL altered by supply chain disruptions, price hikes, and labor shortages — study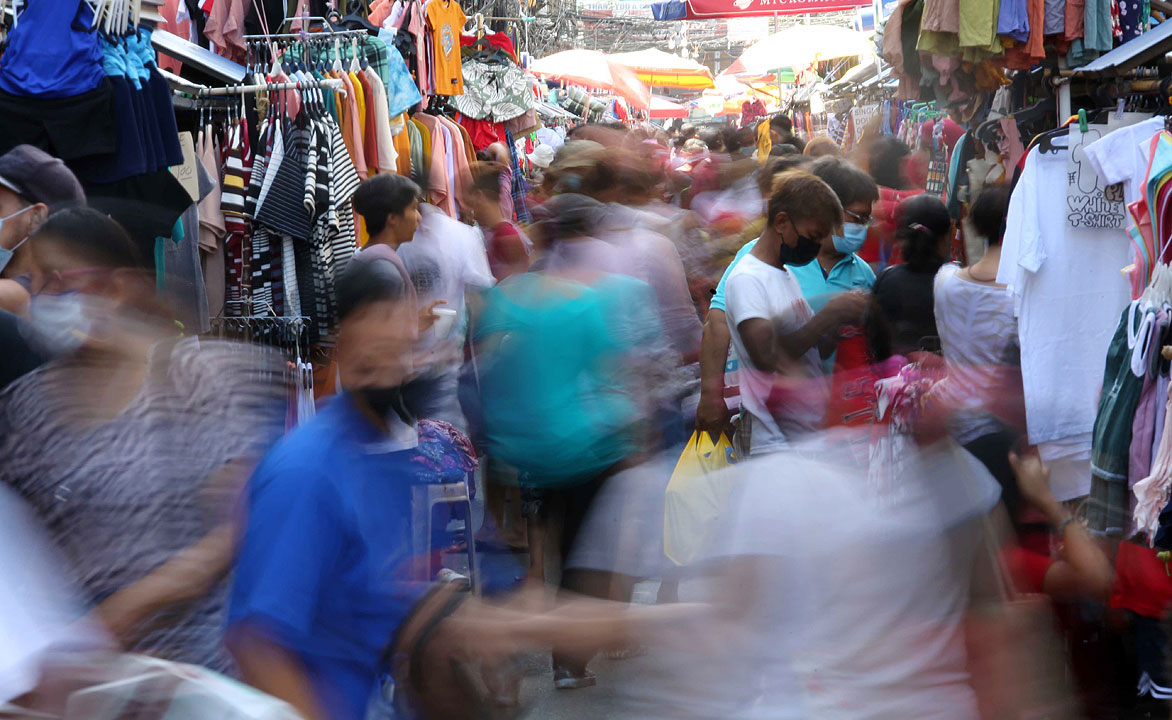 Recent supply chain disruptions, price hikes, and labor shortages in the Philippines, Malaysia, Indonesia, and Singapore (SG) have caused shifts in consumer spending patterns, according to a report by food processing and packaging company Tetra Pak with market research firm Ipsos.
This indicates that businesses must now employ more innovative approaches to entice customers, Billie Ing, global head of trends and foresight at Ipsos Strategy3, said in an e-mailed statement on Tuesday.
According to the Trendipedia 2023 report on consumer behavior, the Philippines and nearby countries have witnessed the emergence of two important consumer trends: "flexi-shopping" and "eatertainment." 
Flexi-shopping refers to consumers' flexible attitude — cutting back where needed but treating themselves occasionally, especially where there are perceived additional benefits around health or sustainability, the report said.
"Despite rising inflation, Southeast Asian (SEA) consumers said that health benefits and natural ingredients are more important factors than price in determining if the food or beverage is of good value," John Jose, marketing director of Tetra Pak MSPI, said during a virtual briefing on Tuesday. 
Moreover, 88% of Filipino consumers said that they are saving less for the future to maintain their current standard of living. 
According to the latest survey of the country's national bank, the percentage of Filipino adults with savings fell to 37% in 2021 from 53% in 2019, equivalent to 9.7 million fewer savers. 
Coming out of a relatively longer coronavirus lockdown for SEA, more consumers are getting into revenge shopping—withheld purchases and restaurant dining if the lockdown had not happened, said Mr. Jose. 
Meanwhile, eatertainment combines consumers' inclination for social media entertainment and discovery of new flavors, recipes, and trends. 
"Social platforms such as TikTok have become a source of recipe inspiration for consumers to discover, experiment and share their food experiences," Mr. Jose said. 
"Social influencers and content creators play a key role in spreading information about the latest food trends," he added. 
Consumers in Malaysia, Singapore, Philippines, and Indonesia (MSPI) have grown to be experimental in food and beverage consumption, given a worrying awareness of socioeconomic challenges, according to Mr. Jose.
Inflation is the leading global worry for the tenth month in a row, with 40% of respondents choosing it as an issue affecting their country, the report noted. 
Poverty and social inequality followed the list with 31%, unemployment with 27%, crime and violence with 26%, and financial or political corruption at 24%.
These macro-level changes have resulted in supply chain disruptions, pricing increases from inflation, and labor shortages that have caused businesses to scale back services, the report added. 
Furthermore, the report also noted "in control" as another key trend where consumers are also using the way they eat and drink to bring a feeling of control in their lives in response to the growing socioeconomic crises and limited spending capacity. 
Other major trends indicated in the report were "life hacks," "replenish and repair," "climatarianism," "green clarity," "un-masking identities," and "evolving spaces." — Miguel Hanz L. Antivola