Home
Editors' Picks
Mindoro oil spill threatens long-term fish supply, key marine biodiversity area 
Mindoro oil spill threatens long-term fish supply, key marine biodiversity area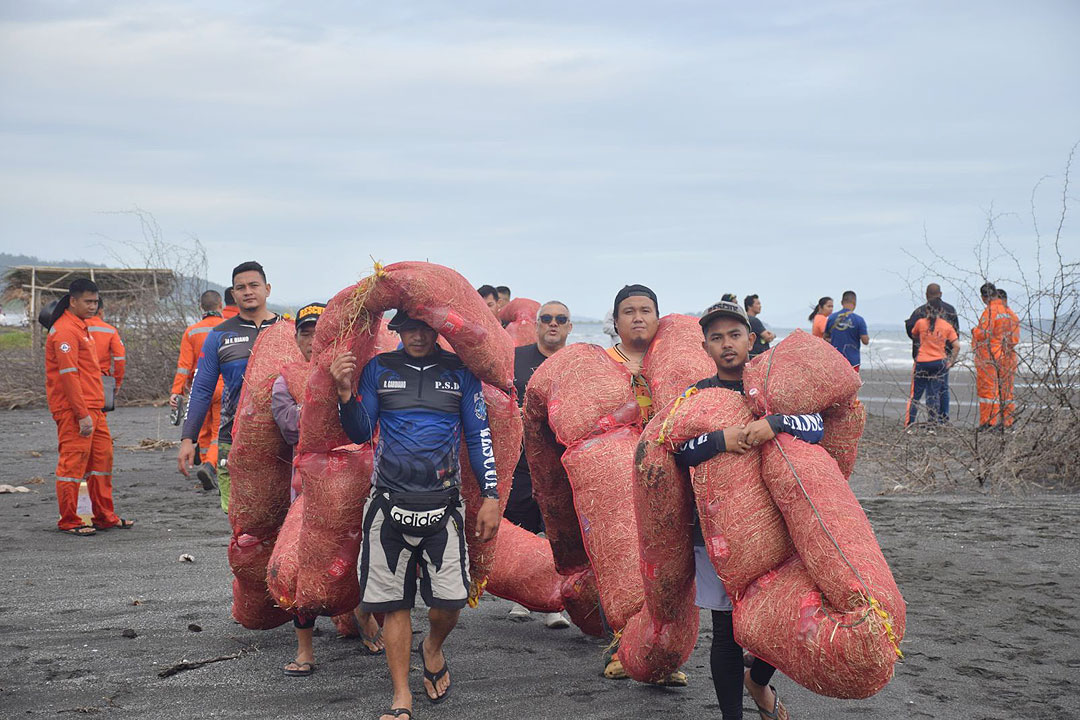 THE CONTINUED oil spill from the sunken vessel off the waters of Naujan, Oriental Mindoro will have a long-term impact on fish supply and other marine resources, particularly in the Verde Island Passage (VIP), a marine expert said.  
In a radio interview, Irene B. Rodriguez, associate professor at the University of the Philippines-Marine Science Institute (UP-MSI), said that the oil slick has been seen moving northwards where VIP is located.  
"The long-term impact if the oil (spill) reached Verde Island, this will create an impact to our source of food and diversity area because the Verde Island Passage is known as center of marine biodiversity," she said.  
Marine resources, she noted, will immediately die upon contact with the oil slick.  
The tanker MT Princess Empress was carrying 800,000 liters of industrial oil when it sank off Oriental Mindoro, one of the five provinces surrounding the VIP.  
The passage, the body of water between Batangas and Mindoro, has the highest concentration of coastal fishes, corals, crustaceans, mollusks, seagrasses, and mangroves in the world.  
It is also home to endangered and threatened species such as the hawskbill turtle, whale sharks, manta rays, sea cows or dugong, among others.  
Ms. Rodriquez cited UP-MSI's projections that the oil slick may reach the coastal communities of Calapan City, capital of Oriental Mindoro, and the provinces of Puerto Galera and Batangas.  
The projections are based on information on water currents and wind power.  
The direction of the oil spill is affected by the weakening northeast monsoon or locally called amihan, she said.  
In its latest bulletin, the trajectory models from the UP-MSI showed that more oil spill might reach Calapan City from March 20 to 22 as it moves towards the north.  
Fish output from Oriental Mindoro in 2022 reached 6,497.49 metric tons (MT), a 33.35% decrease from 9,749.14 MT a year earlier, based on data from the Philippine Statistics Authority (PSA). 
The volume of fish supply from Batangas last year was 6,497.49 MT, also down by 19.41% from 9,749.14 MT in 2021.  
Earlier, the Bureau of Fisheries and Aquatic Resources said that the fish supply from the affected areas will not have an impact on a national scale. 
"It is critical to stop the seepage before the end of the amihan season, otherwise more critical biodiversity areas along the Verde Island Passage may be affected," said UP-MSI.  
The institute also encouraged the public to contribute for new model forecasts by using a GPS camera application as it provided geotagged images. These will be used as "starting locations for the oil." — Sheldeen Joy Talavera