Amnesty International seeks De Lima release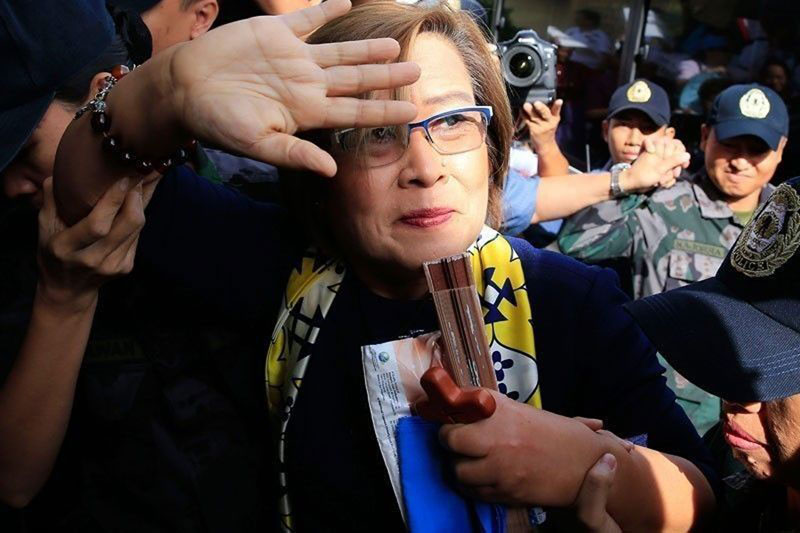 AMNESTY International on Thursday urged the government of Philippine President Ferdinand R. Marcos, Jr. to drop "fabricated charges" against a former senator who's been one of ex-President Rodrigo R. Duterte's fiercest critics.
In a statement, the global human rights watchdog said the state has violated former Senator Leila M. de Lima's right to a fair trial through her "arbitrary detention." She has been in jail since February 2017 on drug trafficking charges.
"It is a travesty that Leila de Lima has endured six years in detention after bogus charges were brought against her in cases that have utterly collapsed," Rachel Chhoa-Howard, Southeast Asia researcher for Amnesty International, said in the statement.
She cited key witnesses who have recanted their testimonies against the former lawmaker about her involvement in the illegal drug trade. Four witnesses claimed to have been coerced by the government of Mr. Duterte into testifying against Ms. De Lima.
"The authorities must also conduct a thorough, independent, transparent and effective investigation into the attacks against her, Amnesty International said.
"The new administration has been transparent since the time we inherited this case," Justice spokesman Jose Dominic F. Clavano said a Viber message. "The mantra of Justice Secretary Jesus Crispin C. Remulla has always been to follow the evidence, nothing more and nothing less."
Amnesty International said it was concerned for the former senator's safety in prison, citing an incident in October when she was taken hostage by a knife-wielding inmate.
On Feb. 10, former prison chief Rafael Z. Ragos in open court took back his allegations that the former lawmaker had abetted the illegal drug train inside the national jail when she was still justice secretary.
He earlier claimed to have delivered P10 million in drug money to Ms. De Lima's bodyguard that she allegedly used to finance her senatorial candidacy in 2016.
One of the three drug charges against her has been dismissed, while two are pending in court.
In August last year, the Ombudsman dismissed bribery charges against Ms. De Lima and her former aide as it found no probable cause for their indictment.
The former lawmaker has asserted her innocence, saying she was being tried for criticizing the government's deadly drug war.
In 2016, Ms. De Lima led a Senate probe into the vigilante-style killings in Davao when Mr. Duterte was still mayor and vice mayor of the city. She was arrested a year later after allegations of her involvement in the illegal drug trade.
Human Rights Watch said last month her imprisonment showed the continuation of human rights abuses in the country. It urged the Marcos government to drop what it called trumped-up charges against her.
"De Lima should never have spent a day in prison, but instead she's languished there for six years," Ms. Howard said.
"The government must urgently give her the freedom and justice she deserves after such an appalling ordeal." — John Victor D. Ordoñez