BoC intercepts P9.5-M smuggled onions in Zamboanga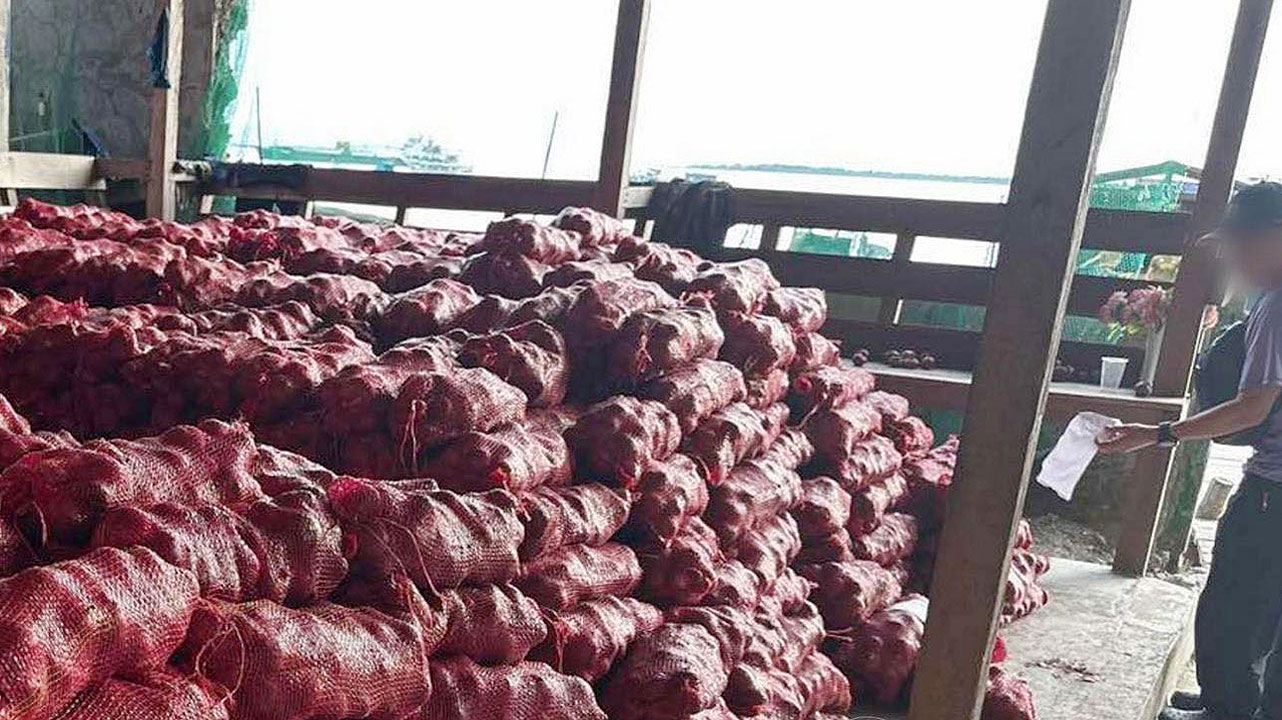 CUSTOMS and law enforcement authorities seized P9.49 million worth of suspected smuggled red onions inside boats that arrived in Zamboanga City on two separate operations.   
In a statement on Thursday, the Bureau of Customs (BoC) said the onions have no Sanitary and Phytosanitary Import Clearance from the Department of Agriculture's Bureau of Plant Industry.    
BoC said the shipments violate Republic Act 10863 or the Customs Modernization and Tariff Act of 2016 in relation to R.A. 10845 or the Anti-Agricultural Smuggling Act of 2016.   
Sacks of red onions were found in a wooden watercraft marked as TIMZZAN along the coast of the city in southern Philippines. The vessel was carrying 1,624 bags of imported red onions amounting to P2.6 million.   
Another 4,308 bags of onions worth P6.9 million were seized in a vessel marked as MJ MARISSA in another coastal area of Zamboanga City.   
The confiscated onions are temporarily stored at the Agriculture department's research center in the city.   
"The BoC-Port of Zamboanga will continue to boost its efforts against smuggling in line with President Ferdinand R. Marcos Jr.'s standing order to intensify border control measures to curb smuggling," the BoC said. — Keisha B. Ta-asan