Home
The Nation
Solons file bill on airline passengers' rights; CAAP takes full blame on...
Solons file bill on airline passengers' rights; CAAP takes full blame on Jan. 1 airport hassle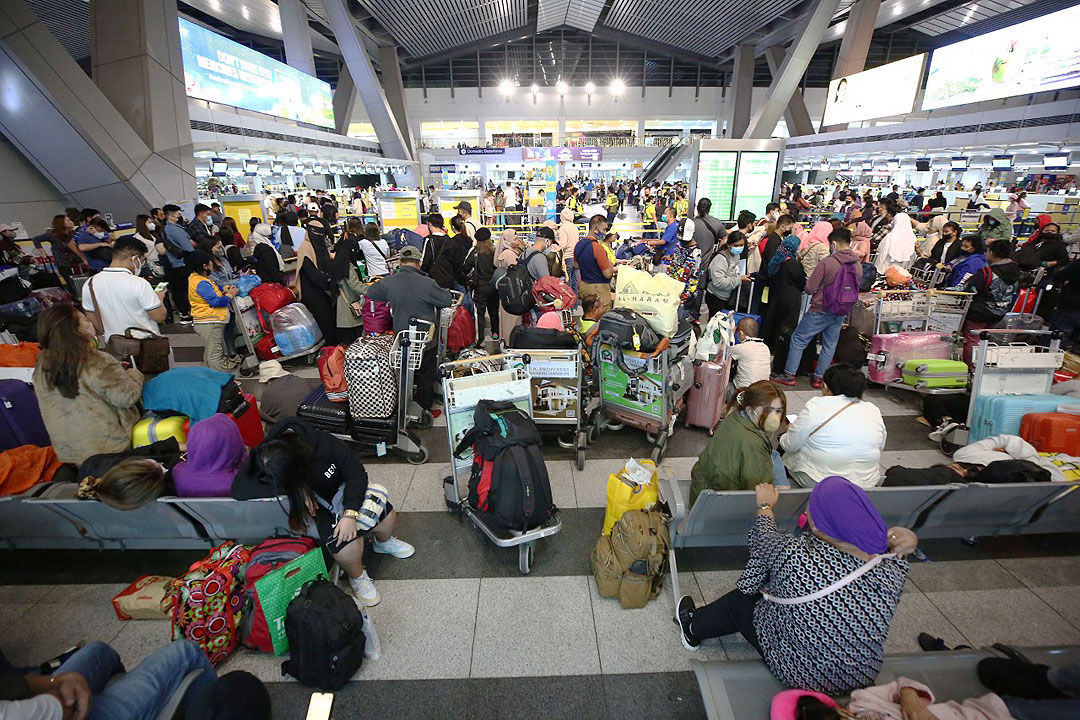 A GROUP of lawmakers filed a bill on the rights of airline passengers which, if passed into law, will replace what they called the "ineffective" 2012 order containing the country's Air Passenger Bill of Rights and Carrier Obligations.   
"We need a law that would truly protect airline passengers and also serve as a deterrent to sloppy and inefficient work practice in the airline industry that caused the shutdown in NAIA (Ninoy Aquino International Airport) last New Year's Day," said House Deputy Minority Leader France L. Castro, who led the filing of House Bill 6738 on Jan. 9.  
The existing Philippine bill of rights for air travelers is contained in a joint administrative order issued by the Department of Transportation and Communication, now the Department of Transportation, and the Department of Trade and Industry in Dec. 2012.   
"This bill if enacted will replace the ineffective DOTC-DTI Joint Administrative Order… and will also be useful in cases to be filed against negligent or incompetent aeronautic government agencies or GOCCs (government-owned and controlled corporations)," said Ms. Castro, also the ACT Teachers Party-list representative.  
"Providing safe, efficient, and convenient service to its customers is a strictly construed obligation of an airline company," the bill's explanatory note read.  
The measure includes obligations of the Civil Aviation Authority of the Philippines (CAAP), airport operators, and airlines in case of flight delays and cancellations similar to the technical glitch that affected all airports on Jan. 1.  
Under HB 6738, a passenger must be compensated "promptly and expeditiously" in case of flight delays or cancellations, death or injury, and loss or deterioration of a passenger's baggage and property.  
Passengers must be informed of the reason for its delay via public announcement; be provided minimum level of care immediately; be offered sufficient free meals and refreshments, free phone calls, texts, fax, emails, internet access, or other means of communications, and free first aid.   
A passenger can also cancel their reservation and ask for refund or rebooking, or ask for endorsement to another airline.  
Gabriela Party-list Rep. Arlene D. Brosas and Kabataan Party-list Raoul Danniel A. Manuel also signed the bill.   
FULL RESPONSIBILITY
CAAP, meanwhile, has taken full responsibility for the air traffic management glitch that hit the Philippines on New Year's Day.  
During a Senate Committee on Public Service hearing on Thursday, CAAP Director General Manuel Antonio L. Tamayo took the blame for the glitch that disrupted air operations nationwide and affected more than 65,000 passengers.   
"We again extend our sincerest apologies to all those who were inconvenienced and greatly affected by this circumstance which is something we are not proud of," he said.  
The Senate hearing comes after a similar probe at the House of Representatives on Tuesday.    
"We take this as a lesson, and we manifest to this honorable committee and fellow Filipinos that we take full responsibility and accountability for what happened," Mr. Tamayo said. 
"We commit to see through this ordeal and remain transparent in all our dealings and of service to the Filipinos in ensuring that our skies are safe," he added.  
Senator Ramon "Bong" B. Revilla Jr., vice chairperson of the committee, said the glitch was "unacceptable… especially because of the massive inconvenience it has caused the people."  
"This is not the introduction we want for the new year and in our expected recovery of the economy and tourism," he said in Filipino.  
The fiasco resulted in operational shutdown not only of the Ninoy Aquino International Airport (NAIA), the country's main gateway, but all airports in the country, causing flight cancellations and delays.  
As reported by CAAP, the disruption happened when an automatic voltage regulator malfunctioned, affecting the uninterruptible power supply and de-energized the communications, navigation and surveillance systems for air traffic management equipment.  
"We seek for the truth behind the recent system glitch," said Mr. Revilla who, on the same day, filed a measure seeking to strengthen CAAP and amend the country's 2008 aviation law.  
The bill seeks to increase the term of CAAP Director-General to seven years, exempt CAAP from the Salary Standardization Law, and enhance their fiscal autonomy. — Beatriz Marie D. Cruz and Kyle Aristophere T. Atienza