Home
The Nation
Over 46,000 still displaced after Super Typhoon Karding
Over 46,000 still displaced after Super Typhoon Karding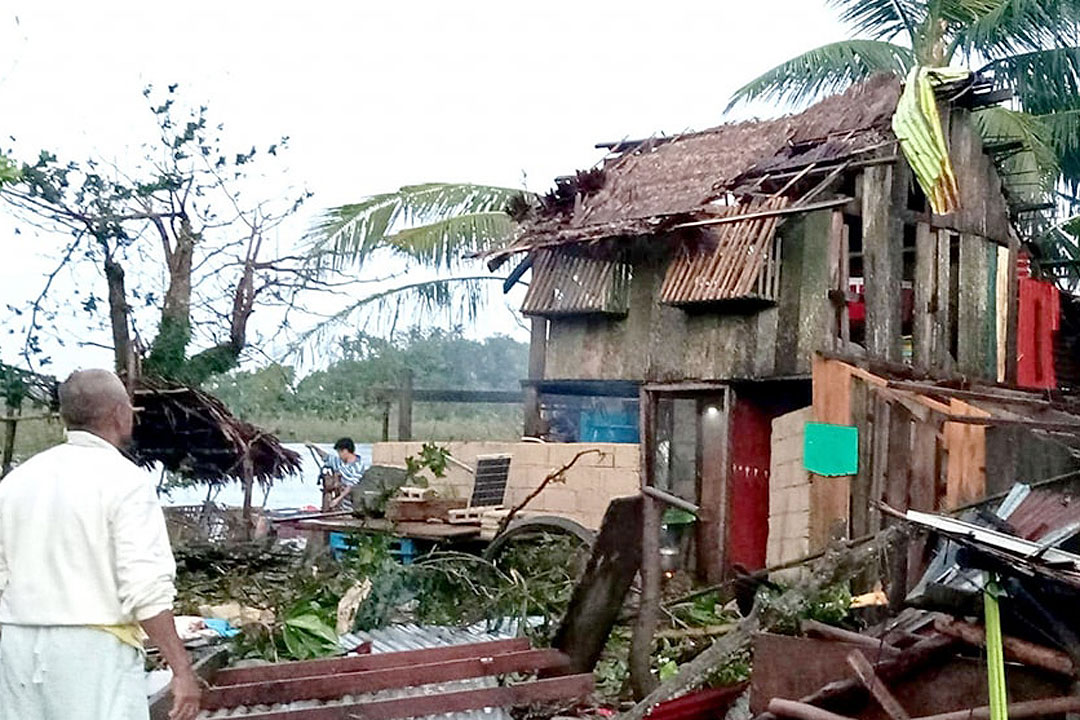 MORE than 46,000 Filipinos in northern Philippines were still displaced a week after Super Typhoon Noru, locally named Karding, hit the country, according to government data as of Sunday.   
Of the total 43,354 people displaced by the typhoon, 3,098 were in 26 evacuation centers while the rest were in private homes or other sites, data from the government's disaster agency showed.  
The typhoon had killed 12 people and injured 52. Five others were still missing.  
Damage to agriculture was pegged at P3.08 billion, while damage to infrastructure was estimated at P304,245,310.  
The disaster agency said more than a million individuals or nearly 300,000 families in Luzon have been affected by the typhoon. They come from 30 provinces in the regions of Ilocos, Cagayan Valley, Cordillera, Central Luzon, Calabarzon, and Mimaropa.   
The government had distributed over P57.8 million worth of assistance to affected people, it added.  
The Department of Labor and Employment (DoLE), in a separate statement, said it has initially allocated P455.6 million for its emergency employment program for workers in areas affected by the 11th and so far strongest typhoon to enter the country this year.   
The employment program would include repair and rehabilitation work on damaged facilities, especially in Central Luzon and Calabarzon. 
DoLE Central Luzon Regional Director Geraldine M. Panlilio said about 14,000 beneficiaries are currently under the program, while 29,000 are set to be employed by next week.  
The program will also provide skills training workshops for carpentry and construction. 
In Calabarzon, DoLE Regional Director Exequiel Ronie A. Guzman said more than 19,800 workers in the hard-hit areas of Polilio Island, Buredeaos, and other towns of Quezon, Rizal, Laguna, Batangas and Cavite are expected to benefit from the employment program. 
Meanwhile, reports that President Ferdinand "Bongbong" R. Marcos, Jr. returned to Singapore at the weekend to watch the Formula One Grand Prix prompted public ire.  
"The Marcos weekend getaway in Singapore to watch the F1 Grand Prix is insensitive, unnecessary and irresponsible," Bayan Secretary General Renato "Nato" B. Reyes said in a statement.   
"We are in the middle of an economic crisis where inflation will again reach record highs, public debt has breached P13 trillion, and millions of Filipinos are reeling from the effects of Typhoon Karding," he said. "So why does the President think it's okay to take a private jet to Singapore to watch the return of the F1 Grand Prix?"  
Instagram updates from Cavite Rep. Aniela D. Tolentino showed that the President's son, Rep. Ferdinand Alexander "Sandro" A. Marcos, was with his father in Singapore, according to news site Politiko.   
Malacañang has yet to issue a statement on the matter. — Kyle Aristophere T. Atienza and John Victor D. Ordoñez