Home
The Nation
Postponement of village-level election a political maneuver that threatens democracy — analysts
Postponement of village-level election a political maneuver that threatens democracy — analysts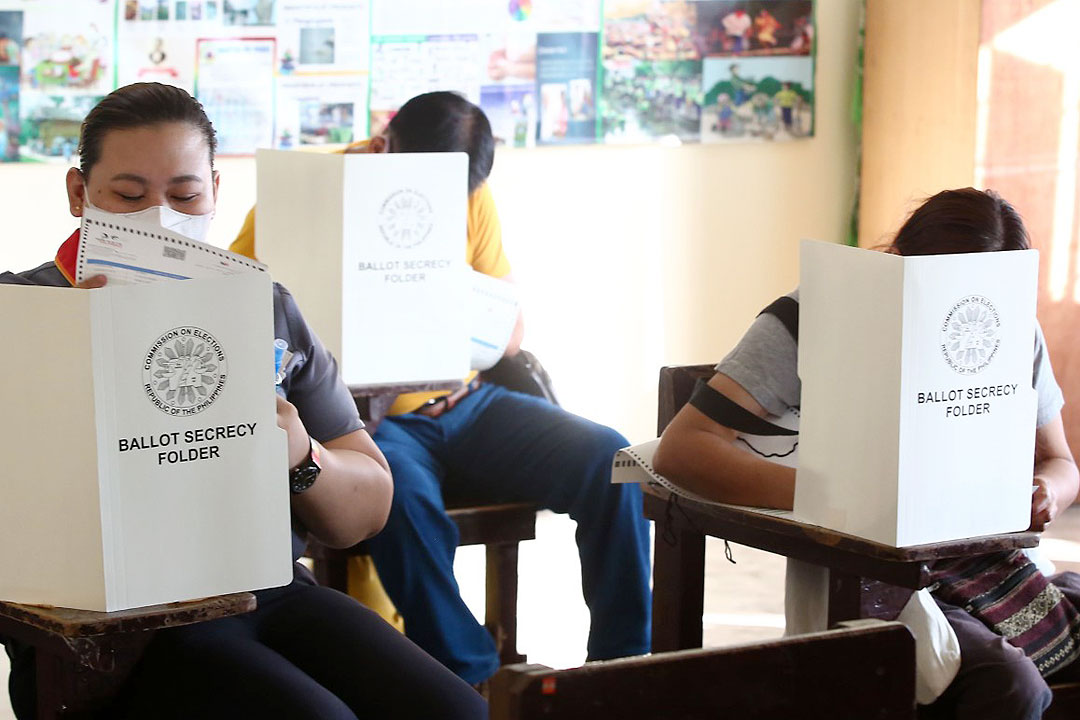 THE PROPOSED postponement of elections for community-level leaders and youth council representatives will be used by the current administration to further political agendas, political analysts said on Saturday.  
"This election postponement, in the larger scheme of things, has always been used by sitting governments to mobilize their political machinery, "Arjan P. Aguirre, a political science professor at the Ateneo de Manila University said in a Facebook chat.  
"This was the reason why many of the barangay officials were seen to have been mobilized to support and campaign for the UniTeam," he said, referring to the combined political groups of President Ferdinand R. Marcos, Jr. and Vice President Sara Duterte-Carpio.  
The two top government executives won in a landslide victory in the May elections.    
Michael Henry LI. Yusingco, a lawyer and policy analyst, said in a Facebook Messenger chat on Sunday that the postponement of the barangay and Sangguniang Kabataan election may "have some long-term detrimental effects on our democracy itself."   
"Given the number of times the elections have been postponed, it is also alarming that faith in the barangay and the SK might diminish," Mr. Yusingco said.    
"People might lose sight of the importance of the barangay and the SK in preserving our democratic bona fides."   
He also said the postponement will waste funds already spent for preparations for the supposed election in December.   
"Wasting the money that has already been spent preparing for the election and doubling the cost for taxpayers if it is held next year," Mr. Yusingco said. "It is really plain and obvious that postponing the elections is fundamentally an irresponsible act."   
Both chambers of Congress have ratified the bicameral conference committee report postponing village and youth council elections to October 2023. It is up for signing and transmission to the Office of the President. — Matthew Carl L. Montecillo