Home
Editors' Picks
President leaves for New York City visit, United Nations General Assembly
President leaves for New York City visit, United Nations General Assembly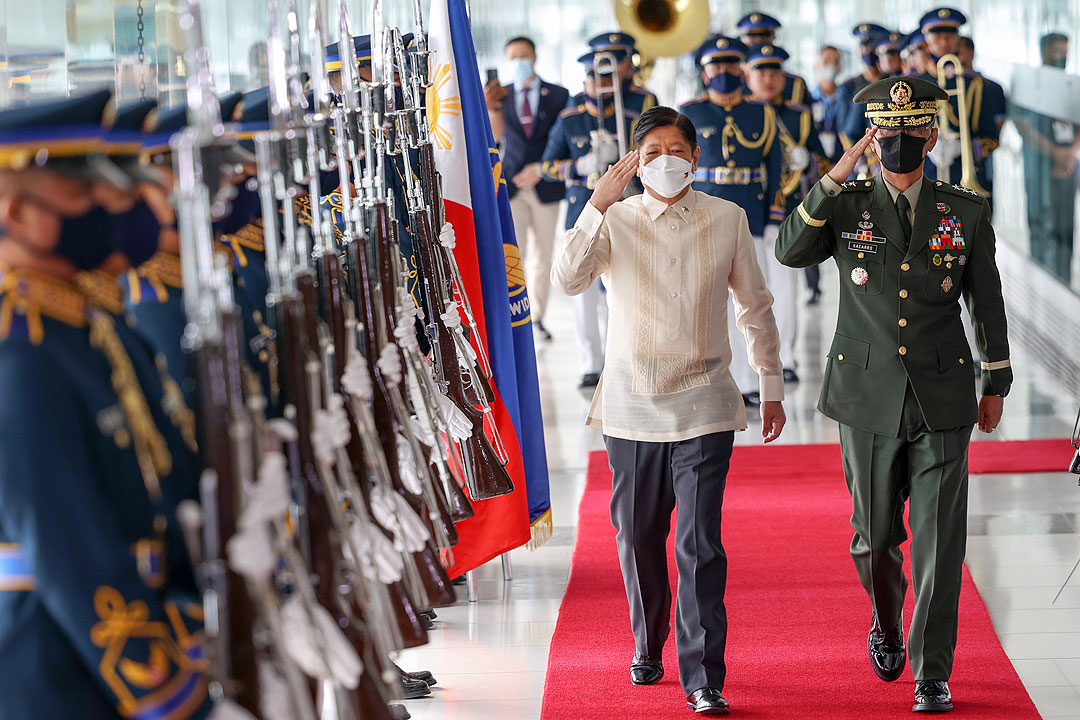 PHILIPPINE President Ferdinand R. Marcos, Jr. on Sunday left Manila for his visit to New York, where he will meet with other world leaders at the United Nations (UN) General Assembly.
In a pre-departure speech, he said he would highlight his government's "thrust for economic recovery, food security and agricultural productivity" during the 77th UN assembly. He said the country would affirm its commitment to the ideals of the UN, which has been instrumental in the "peaceful settlement" of international disputes and in "fostering international dialogue and cooperation," when he speaks there on Sept. 20.
It was not clear whether Mr. Marcos would raise the country's sea dispute with China, which has ignored a UN-backed tribunal's 2016 ruling that voided its claim to more than 80% of the South China Sea. 
"The UN is where the countries of the world congregate to discuss the most pressing challenges facing our people" Mr. Marcos said. "Thus, it is important for us to participate in the General Assembly and to make certain that our voice is heard." He said he would meet with UN Secretary-General António Guterres and other leaders of "long-standing and important partners" of the Philippines and discuss with them stronger cooperation in food security, agriculture, renewable energy and climate change.
Mr. Marcos is also set to attend several bilateral meetings and business engagements during the trip.
Foreign Affairs Assistant Secretary Jose Victor Gonzaga earlier said Mr. Marcos would attend roundtables with US companies, the US Chamber of Commerce, US-ASEAN Business Council, and US-Philippines Society.
"The President intends to meet with US companies that would be able to contribute to our efforts to achieve food security, energy security, and sustainable economic development, among others," he said. 
A high-ranking US diplomat in June said Mr. Marcos' election as Philippine president allows him to go to the US without being arrested for a $353-million contempt order against his family in connection with a human rights lawsuit.
The diplomatic immunity, which is given to heads of states, would only cover Mr. Marcos, not his entire family. The US Court of Appeals has ordered Mr. Marcos and his mother Imelda to pay $353.6 million for violating a US court order not to dissipate their assets, which have been earmarked as compensation for the victims of his father's martial rule. — Kyle Aristophere T. Atienza