Home
The Nation
Palace supports filing of charges vs those linked to agri smuggling 
Palace supports filing of charges vs those linked to agri smuggling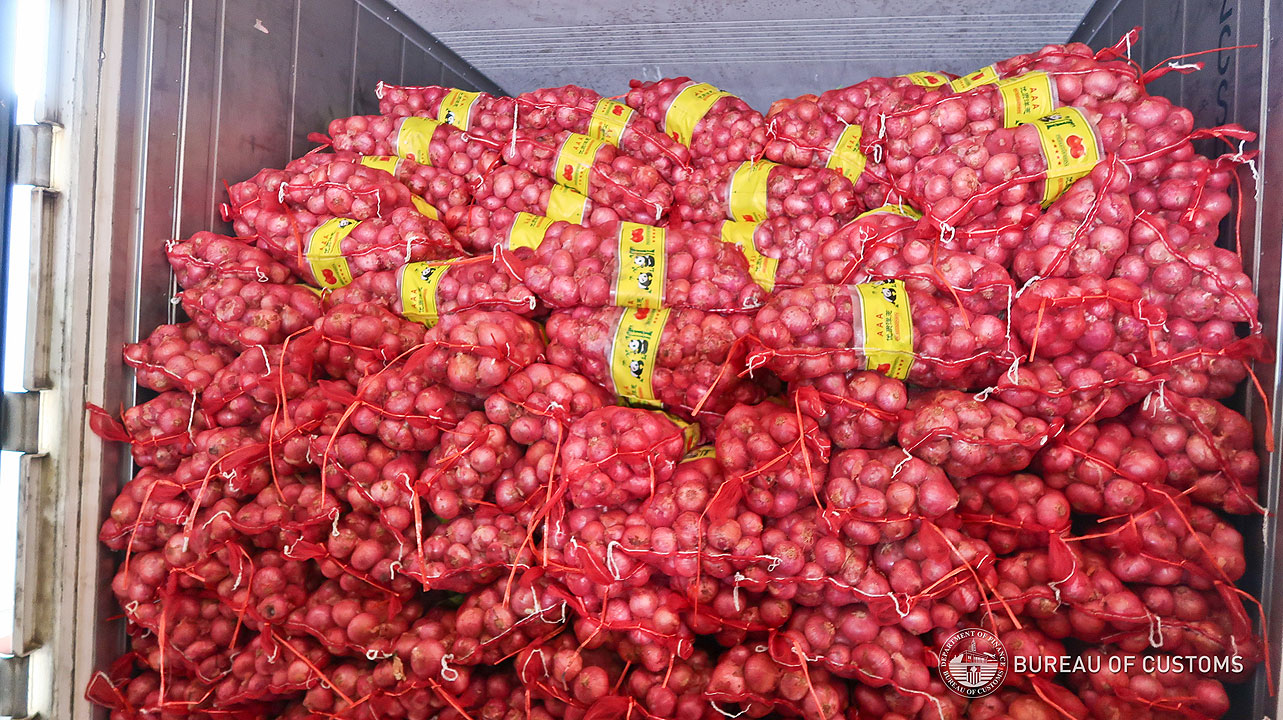 THE PRESIDENTIAL Palace on Tuesday said charges should be filed against the 22 officials and personalities allegedly involved in the smuggling of agriculture products into the country. 
A report by the Senate Committee of the Whole indicated that around P667.5 million worth of agri-fishery products were "technically smuggled" into the country from 2019 to 2022.  
"We are one with the Senate in fighting corruption in the bureaucracy," Palace Spokesman Jose Ruperto Martin M. Andanar said in a statement.    
"File the necessary charges before the Office of the Ombudsman so officials and persons mentioned in the Senate report could be afforded due process, face their accusers, and have their day in court," he added.  
The 63-page committee report, filed on June 1, revealed a list of "agriculture smugglers and protectors," naming officials from the Agriculture department, Customs bureau, and local governments as well as private individuals.   
Senator Aquilino "Koko" L. Pimentel III, one of the 17 senators who signed the report, said in a statement on Tuesday: "By signing, I am not confirming that I have personal knowledge. It's just us acknowledging that intelligence has reached the senate president,"  
The list of names provided is not yet "comprehensive," he added, so it would be a good idea to continue the probe in the next Congress.  
Senator-elect Robinhood Ferdinand "Robin" C. Padilla said it would not be enough to just remove the accused officials from their position.  
"If those in government positions lack accountability, they can't stop at apologies," he told reporters in Filipino in a press conference.  
Some of the officials cited in the report have denied the accusations and expressed readiness to face allegations in court.  
Senate President Vicente C. Sotto III, who led the investigation, has said that a copy of the list has been personally given to President-elect Ferdinand "Bongbong" R. Marcos, Jr., who will concurrently serve as Agriculture secretary.  
"Smuggling is really one of our biggest problems today," Mr. Pimentel said.  
The report cited weaknesses in the prosecution of smuggling cases, failure to digitalize inspection processes, and lack of first border inspection. — Alyssa Nicole O. Tan