Home
The Nation
Bangsamoro business council to help attract more investments in Cotabato City
Bangsamoro business council to help attract more investments in Cotabato City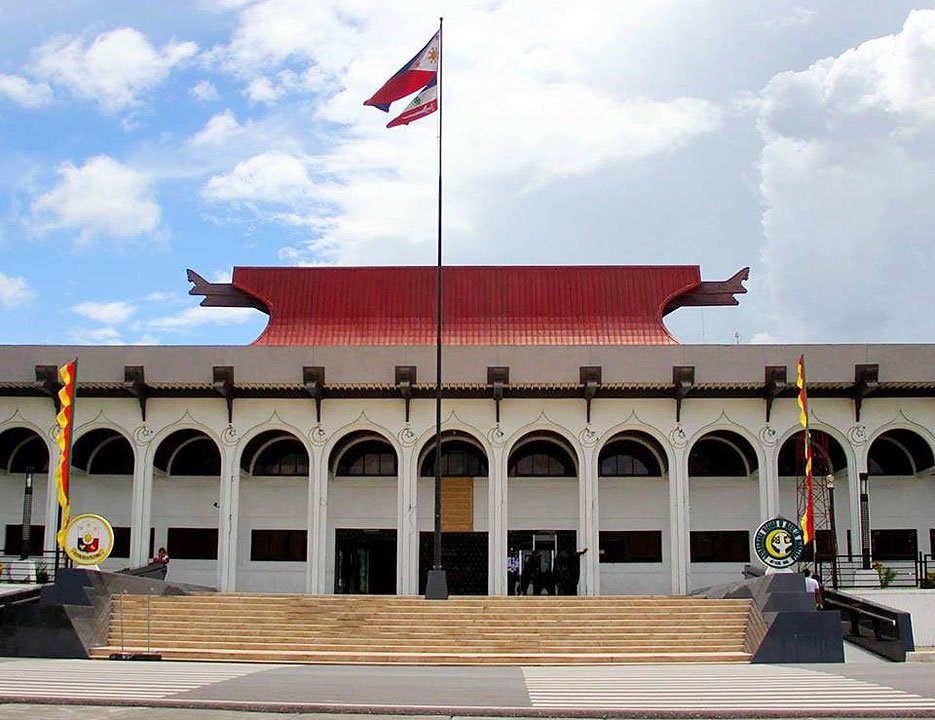 THE BUSINESS sector in the Bangsamoro region in southern Philippines is mobilizing a multi-sectoral campaign to attract more investors in Cotabato City and build up on the local economy's growth momentum last year.   
The Bangsamoro Autonomous Region in Muslim Mindanao (BARMM) Business Council met earlier this week with members of civil society organizations, business groups, and academic institutions to discuss opportunities in the city, the region's political and commercial center.   
Ronald Hallid Torres, the business council's chair, rallied stakeholders "to work as one" to sustain BARMM's economic development.  
"BCC recognized that our business sector is doing very well. To all interested investors, this is the best time for you to come and we will work hard to ensure that we can work together here in Cotabato City," Mr. Torres is quoted as saying in a statement released by the BARMM government.  
The council is a region-wide group composed of directors from provincial business chambers. Its creation in October 2021 was facilitated by the BARMM Ministry of Trade, Investments and Tourism (MTIT).  
MTIT Director-General Rosslaini Alonto-Sinarimbo underscored that the business sector is the "backbone of the economy."  
"They are the ones who pay taxes, can employ our constituents, and regenerate the structure and condition of our economy," she said. 
BARMM's economic performance grew by 7.5% last year after decelerating by 1.9% in 2020, based on Philippine Statistics Authority data released in April.   
All industries in the region saw positive growth in 2021, led by Human Health and Social Work Activities at 22.2%; Mining and Quarrying, 20.2%; Accommodation and Food Service Activities, 17.9%; Construction 12.2%; and Financial and Insurance activities, 10.6%.  
Bangsamoro Planning and Development Authority Director General Mohajirin T. Ali said the region's 2021 economic performance showed that BARMM — with its ongoing transition phase towards wider autonomy affected by the coronavirus pandemic — has kept on track "in fostering its concerted economic recovery efforts."     
"This demonstrates again that we are now waving the dividend of peace and we must keep the momentum as we are going for the BARMM advancement program, aimed at accelerating the socio-economic recovery and sustaining progress towards poverty reduction and economic growth," Mr. Ali said during the April 28 release of gross regional domestic product data.     
BARMM Chief Minister Ahod B. Ebrahim, for his part, said the region's economic performance reflects the Bangsamoro people's determination and ability to adapt despite a health crisis.  
The economic data shows "our shared work not just as the regional government but as one community," he said.   
Cotabato City's incoming set of local government officials are led by members of the United Bangsamoro Justice Party of the Moro Islamic Liberation Front (MILF), which is at the forefront of the Bangsamoro transition.    
Mayor-elect Bruce D. Matabalao and Vice Mayor-elect Johari C. Abu, both of the MILF political party, were proclaimed last week.   
They defeated the tandem of Mayor Cynthia Guiani-Sayadi and Vice Mayor Graham G. Dumama, who were opposed to the inclusion of Cotabato City in the BARMM. — MSJ