Home
The Nation
3 locals, 1 Austrian tourist die in Bohol bridge collapse  
3 locals, 1 Austrian tourist die in Bohol bridge collapse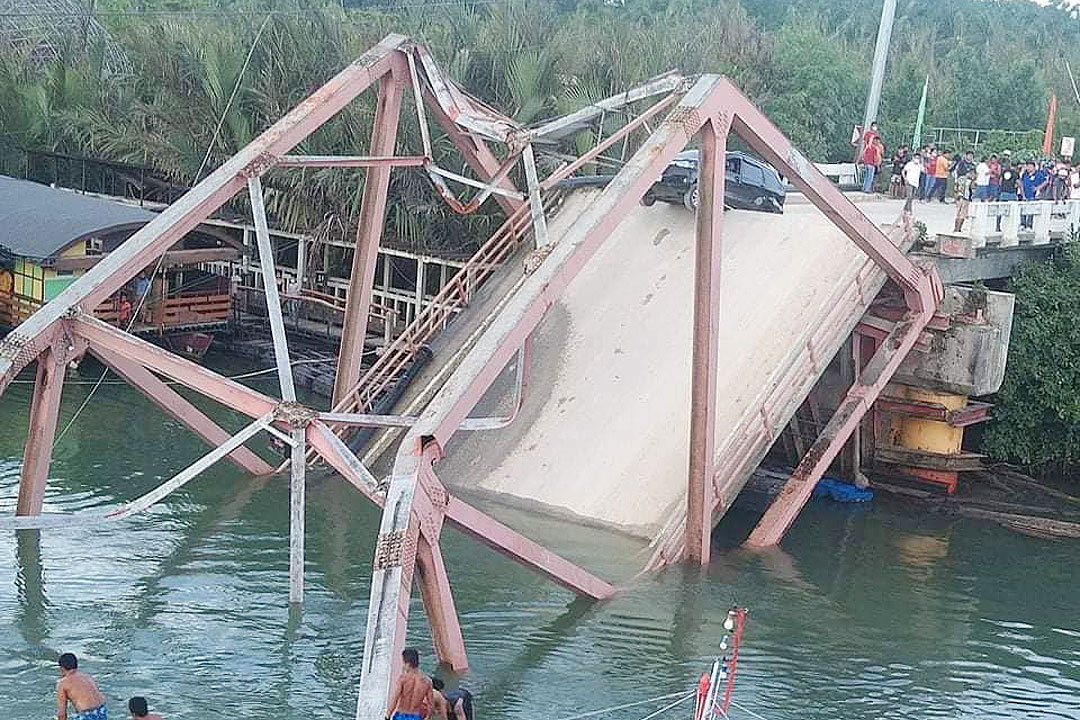 THREE Filipino residents and an Austrian tourist died after the old Clarin Bridge, also referred to as Loay Bridge, in Bohol collapsed on Wednesday afternoon.  
Governor Art C. Yap, in a live-streamed briefing late Wednesday, confirmed the number of casualties and reported that 20 others were rescued. 
At least 12 vehicles that fell into the Loboc River when the bridge collapsed were found while three others recorded on a CCTV camera crossing the bridge have yet to be located, said Mr. Yap.    
Search operations by diving teams were set to resume Thursday mid-morning.   
Mr. Yap said responders had to call off operations after conducting three sets of rescue dives due to strong rain and currents, and murky water with visibility at just one to two feet.   
The diving teams were composed of members of the Philippine Coast Guard, Bureau of Fire Protection, local emergency responders under the TARSIER 117, and the private diving group in Panglao.   
Of the 12 vehicles that fell, one was a dump truck, six were four-wheel cars, three tricycles, and two motorbikes.     
The bridge, built in the 1970s, was reinforced after being affected during the magnitude 7.2 earthquake that struck Bohol in 2013.   
Construction for a new bridge started in 2018 and was scheduled to be opened within the first half of this year.   
"The new bridge is being rushed… weather permitting, in two to three days it will be made passable," Mr. Yap said.  
The governor said an inquiry on the incident will be conducted. — MSJ