Home
Editors' Picks
SC tells recruitment agencies to comply with labor laws as it rules...
SC tells recruitment agencies to comply with labor laws as it rules in favor of dismissed worker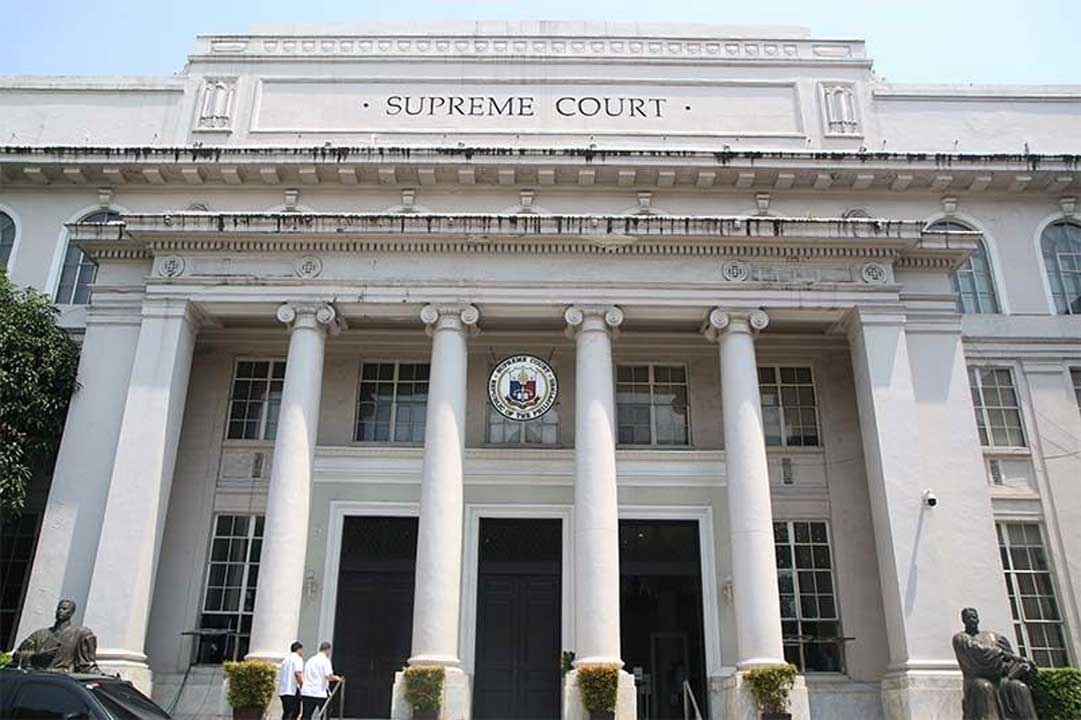 THE SUPREME COURT (SC) "cautioned" accredited recruitment agencies on their role of safeguarding the welfare of overseas Filipino workers (OFWs), citing an Oct. 2021 ruling in favor of a dismissed employee in Taiwan. 
In a Feb. 8 statement posted on the SC website, the High Court said recruitment agencies should serve as advocates of Filipino migrant workers by properly enforcing employment contracts and complying with labor laws.
The court said despite the enactment of the Migrant Workers and Overseas Filipinos Act of 1995, which imposes penalties against negligent agencies, numerous incidents of mishandling and "inhuman" treatment of OFWs continue to be reported. 
In a 29-page decision dated Oct. 6, penned by Chief Justice Alexander G. Gesumundo, the court ordered a recruitment agency and its foreign party to pay the family of a former OFW in Taiwan who was unlawfully fired after he was found to have been suffering from a disease.
"Overseas Filipino workers who are contractually and legally entitled to receive health insurance benefits may not be denied of their rights and privileges under the law," Mr. Gesumundo said in the ruling.
"DOLE (Department of Labor and Employment)-accredited recruitment agencies must ensure that their foreign principals comply with this obligation, consistent with their responsibility to protect the interests of distressed migrant workers," the decision states.
The Taiwanese company and the recruitment agency were ordered by the court to pay the family of the respondent NT$ 102,528 worth of unpaid salaries, and an additional P1 million as financial assistance.
The former OFW, who has since passed away, contracted a terminal illness during the term of employment as a machine operator with the Taiwanese firm.
The respondent filed a case against the Taiwanese company before the Labor Arbiter under the National Labor Relations Commission seeking proper compensation for his illness as he was unlawfully sent back to his country.
The Taiwanese company did not issue a written notice on the termination of employment and simply repatriated the Filipino worker. 
Taiwan was the fourth top destination for OFWs as of 2019 data from the Philippine Statistics Authority, accounting for 6.7% of the 2.2 million migrant workers. 
The Manila Economic and Cultural Office (MECO) announced on Monday that OFWs will again be allowed entry to Taiwan starting Feb. 15 after several months of ban imposed on all countries due to the coronavirus pandemic.
There are at least 35,000 OFWs awaiting employment in Taiwan with about 11,000 new hires and 24,000 replacements, MECO said in a statement on Monday. — John Victor D. Ordoñez