Daily COVID infections could fall to 5,000 by end-February — OCTA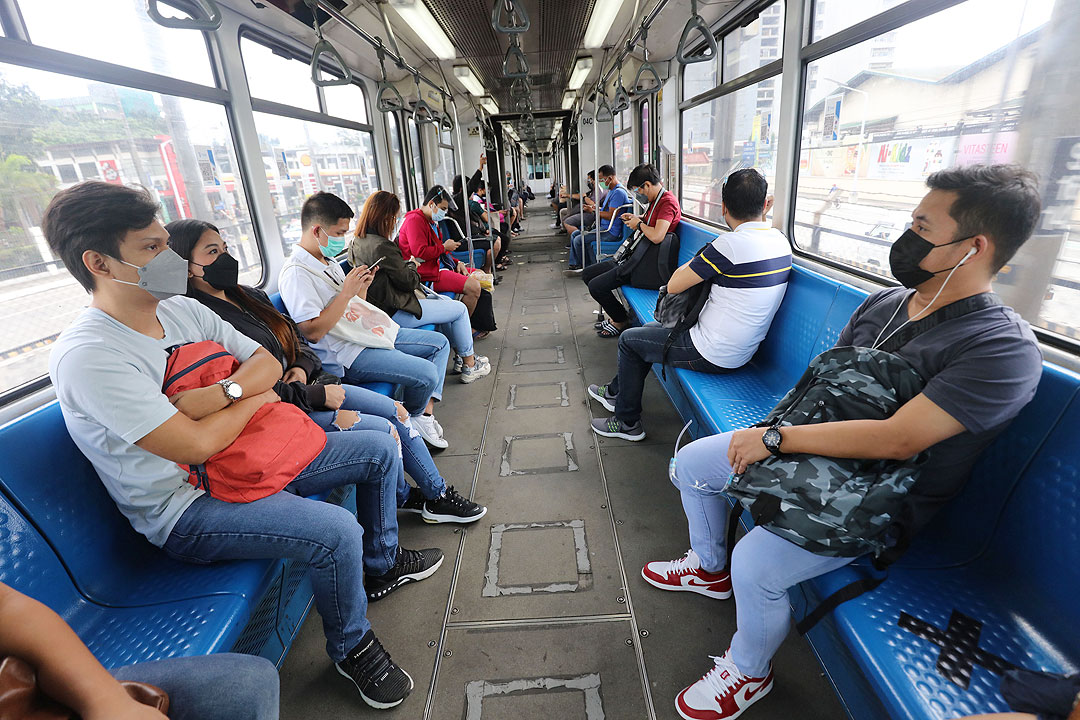 DAILY coronavirus infections in the Philippines could fall to about 5,000 by late February, according to researchers from the country's premier university.
OCTA Research Group fellow Fredegusto P. David on Tuesday said cases in the country might go down to about 10,000 by mid-February before falling to further to 5,000 by the end of the month.
"We saw a sharp decline in cases like in South Africa and Metro Manila," he told a televised news briefing in Filipino.
He said infections were declining in almost all areas in Luzon, adding that infections were also falling in parts of the Visayas and Mindanao such as in the cities of Cebu, Tacloban, Iloilo and Davao.
The country has been posting almost 10,000 cases daily after a fresh surge in infections spurred by the highly mutated Omicron variant. On Jan. 15, the Philippines posted record daily infections of 39,004.
The Department of Health (DoH) posted 9,493 coronavirus infections on Tuesday, bringing the total to 3.57 million.
The death toll hit 54,054 after 51 more patients died, while recoveries rose by 24,210 to 3.34 million, it said in a bulletin.
It said 28.8% of 31,053 samples on Jan. 30 tested positive for COVID-19, still above the 5% threshold set by the World Health Organization (WHO).
Of the 176,053 active cases, 6,133 did not show symptoms, 164,995 were mild, 3,070 were moderate, 1,529 were severe and 326 were critical.
DoH said 73% of the latest cases occurred from Jan. 19 to Feb. 1. The top regions with new cases in the past two weeks were Metro Manila with 1,041, Calabarzon with 775, and Central Luzon with 696. It added that 98% of deaths occurred in January.
DoH said 30 duplicates had been removed from the tally, 17 of which were recoveries, while 16 recoveries were relisted as deaths. Ten laboratories failed to submit data on Jan. 30.
The agency said 46% of intensive care unit beds in the country had been used, while the rate for Metro Manila was 40%.
Mr. David said the Manila and nearby cities could be at low risk from the coronavirus by mid-February.
"Our projection is that maybe one to two weeks Metro Manila will be already at low risk," he said, noting that the positivity rate in the capital region is expected to fall to 10% from 17%.
He added that the reproduction and healthcare use rates in the region, which is still at moderate risk, continue to decline.
Mr. David said Metro Manila's average daily attack rate was at 19.58%. "We are waiting for the average daily attack rate to decrease to less than 10."
The OCTA fellow tweeted separately that Batangas, Cavite, Laguna, Quezon and Rizal provinces were also at moderate risk as of Jan. 31, with new COVID-19 cases trending downward.
The government is scrambling to fully vaccinate more Filipinos as it reopens the economy.
It had fully vaccinated more than 59 million people as of Jan. 31, while 60.42 million have received their first dose, data from the Health department showed. About 7.5. million booster shots have been give out. — K.A.T. Atienza