Vaccination of kids 5-11 years to start next month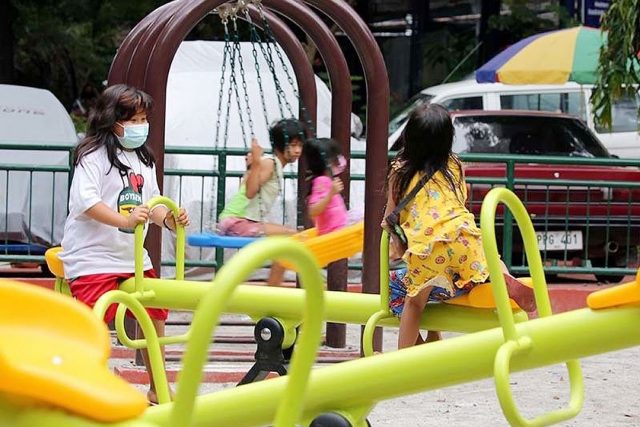 THE PHILIPPINES will start vaccinating children aged five to 11 on Feb. 4, the country's vaccine chief said on Monday night.
The first batch of vaccines for children will arrive next week, vaccine czar Carlito G. Galvez, Jr. told a taped Cabinet meeting with President Rodrigo R. Duterte. The Department of Health (DoH) would release the guidelines this week.
The US Embassy briefed local officials this month on how to proceed with the vaccination, he added.
Mr. Galvez said kids in the five to 11 age group would be given doses lower than the ones given out to children aged 12 to 17.
He said the vaccination of children would be in phases, adding that two sites would be set up per area in Metro Manila in the pilot implementation.
After the initial rollout, the vaccination of kids would be expanded to other sites in the metropolis and other regions, he added.
The country would get 780,000 doses of the pediatric formulation for Pfizer, Inc.'s COVID-19 vaccine on Jan. 31, National Task Force Against COVID-19 consultant Ted Herbosa told a televised news briefing on Tuesday.
About 1.8 million more doses would be delivered a few days later, he added.
The Pfizer vaccine has an efficacy rate of 90% among children aged five and above, with very mild adverse events, according to former Food and Drug Administration (FDA) chief Rolando Enrique D. Domingo.
There are about 13.5 million children aged 5 to 11 in the Philippines, according to the Health department.
The government aims to vaccinate about 14.7 million children aged 5 to 11 this year.
Children and adolescents usually show fewer and milder COVID-19 symptoms compared with adults, and are less likely to experience severe coronavirus, according to the World Health Organization.
But vaccinating them could cut transmission from children and adolescents to older adults, and may help reduce the need for mitigation measures in schools, it said on its website.
The Philippines had fully vaccinated almost 51.9 million people as of Jan. 24, while almost 59.9 million received their first dose, according to data from the Health department. Almost 6.5 million booster shots have been given out.
Meanwhile, pharmacies in Baguio City would be allowed to inject booster shots starting Jan. 26, Cabinet Secretary Karlo Alexei B. Nograles told a separate news briefing.
The program's pilot implementation started at some pharmacies in Metro Manila last week.
In a related development, Transportation Secretary Arthur P. Tugade told the Cabinet meeting four Metro Rail Transit Line 3 stations would hold vaccination activities. 
He announced the plan after his agency was criticized for banning unvaccinated people from public transportation in the capital region.
Mr. Tugade on Jan. 11 issued an order limiting public transportation access to vaccinated people in the National Capital Region (NCR) under Alert Level 3 or higher. The ban took effect on Jan. 17.
Senators have called the ban confusing after the Labor department said workers were not covered by the ban.
Meanwhile, the FDA on Monday night said it had approved the use of two brands of COVID-19 antigen self-test kits.
FDA officer-in-charge Oscar G. Gutierrez, Jr. said the agency had issued a special certification to the self-test kits made by Labnovation Technologies, Inc. and Abbott Rapid Diagnostics.
"There will be additional brands aside from these two," he told the Cabinet meeting. The Research Institute for Tropical Medicine was still evaluating the performance of 31 other brands.
DoH last week said 11 makers of personal test kits applied for approval. Health advocates have been urging the government to allow the use of at-home test kits, which other countries have been using. — K.A.T. Atienza