Home
The Nation
Robredo vows to declare no-mining zones, ensure responsible extraction
Robredo vows to declare no-mining zones, ensure responsible extraction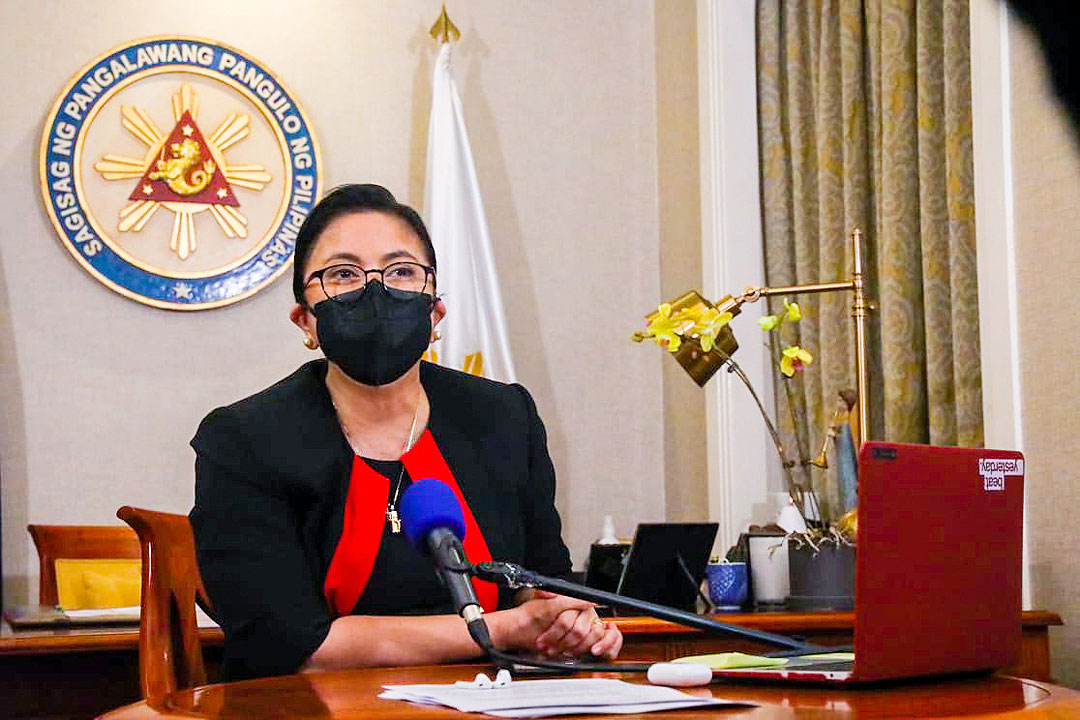 VICE PRESIDENT Maria Leonor "Leni" G. Robredo on Monday vowed to declare no-mining zones if she wins the presidency next year.
"I am not for an absolute ban on mining, but I am for more responsible mining," Ms. Robredo said at a virtual dialogue with women lawyers, based on a transcript sent via WhatsApp by her office. 
The presidential candidate vowed to certify as urgent a measure creating a national land-use plan, which would identify no-mining zones.
Ms. Robredo said she would issue an executive order to declare no-mining areas since the passage of the proposed National Land Use Act could take some time.
The Vice President said she would hold consultations to give Filipinos "opportunity to know what will happen to their communities."
"For me, no mining operations will resume if we don't fix the problems, if we don't fix the no-mining zones," she said in Filipino. "We will put up mechanisms so that the indigenous peoples who will be affected, the communities who will be affected, the mechanisms should provide that… their voices should be heard." 
Ms. Robredo also said she would scrap President Rodrigo R. Duterte's executive order which lifted a nine-year moratorium on new mining agreements. 
Executive Order (EO) No. 130, signed by Mr. Duterte on April 14, allows the government to enter into new mineral agreements and review existing mining deals for possible renegotiation.
It amends a 2012 EO made by then President Benigno S.C. Aquino III, which prohibited the grant of new mining deals in several protected areas while awaiting the passage of a law that would increase the government's share in mining revenues. 
"If I will be given the privilege of serving this country, that is one of the things I will remove," Ms. Robredo said, referring to Mr. Duterte's order. 
Economists have said growing concern over mining's environmental impact will make it more challenging for the industry, especially amid the so-called climate crisis.
John Paul R. Rivera, an economist at the Asian Institute of Management, earlier told BusinessWorld that the reopening of the mining sector will certainly contribute to economic growth "but will not give as much given the industry's previous performance." 
IBON Foundation Executive Director Sonny A. Africa said in April last year that mining and quarrying even before the pandemic only employed around 190,000 in 2019, "not even a half a percentage point of total employment." — Kyle Aristophere T. Atienza