6-hour work day under a Ka Leody presidency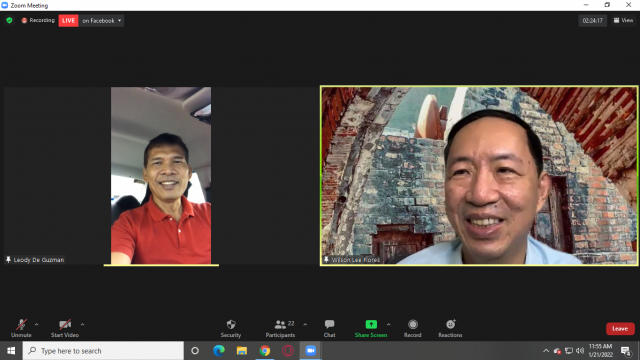 LABOR LEADER Leodegario de Guzman said on Friday that if he is elected president, he would reduce the maximum number of work hours in a day to six from the current eight hours. This, he said, will open opportunities for others to work.
"Despite the working hours being less, the worker's wage and benefits will not decrease and will remain the same," the labor activist said in Filipino during the Pandesal Forum.
This, he noted, will not be immediately implemented after he win, but it will be pushed once the economy recovers.
He said that for every two to three hours that will be taken from one worker, that time would be given to another worker. In this way, more jobs will be opened and created.
"What we are fighting for is 'labor first' not 'labor only.' The next-in-line beneficiary of substantial wage hikes and regularization will be the micro, small, and medium enterprises (MSMEs) sector because Filipinos will have more purchasing power to buy from local businesses" he said.
"The demand for their goods and services will correspondingly increase. To counter the tendency to increase prices with higher demand, the other pressing concerns of small businesses have to be addressed through government intervention, regulation, and control of power rates and fuel prices," he added.
Another one of his plans to increase employment is to focus on exporting agricultural produce. To do so, he plans to double the current funds of the agricultural and fisheries sector which he calls "too small" despite its "feeding the whole nation."
Mr. De Guzman also said that he seeks to develop the post-harvest system by increasing cold storage facilities to ensure that vegetables remain fresh. This will serve as a backup plan to control prices from sudden changes.
He also set out his plan to institute a People's Sovereign Wealth Fund to finance local industrialization through investing in MSMEs where importation is highest. He plans to initially finance this with $50 billion (P2.57 trillion) from the Central Bank's Gross International Reserves which has already reached $107.9 billion (P5.55 trillion) as of October 2021, due to a decade's worth of overseas Filipino workers remittance inflow.
"Let us view the country's Gross International Reserves as a fund for our workers. After all, it was pooled from the collective sweat and blood of OFWs. Utilize the fund to create opportunities for decent lives and decent jobs, which forces our fellow Filipinos to seek for them abroad," Mr. De said.
"Let us invest in 'working class enterprises,' rather than use our dollar reserves to protect the foreign exchange rates and the interests of big importers," he added.
Among the presidential aspirants' other proposals are the imposition of a one-time 20% wealth tax on the country's top 500 families to finance his P1 trillion Philippine economic recovery plan. This recovery plan shall focus on ₱475 billion for public jobs generation program, ₱400 billion for health stimulus and ₱125 billion to be provided as assistance for MSMEs. He also advocates progressive taxation — taxing the rich more and lessening regressive taxes on ordinary workers like the VAT. He also proposes to nationalize basic and strategic public utilities like water and power services.
MANDATORY MILITARY SERVICE
At the forum, the presidential aspirant also called out Davao City Mayor Sara Duterte-Carpio, who is running for vice-president, on her plan to push for mandatory military service for Filipinos 18 years and above.
"The country has a lot of problems that it needs to face," he said. "Why is she focusing on obligating the youth to have military training?"
The labor activist noted that there are several other problems that need to be given priority instead of her suggested military training, noting concerns regarding health, the pandemic, unemployment, rising commercial prices, and contractual workers, among others.
"They should answer what the people need instead of inventing over and over again programs that the people are not asking for or are not perceived as a problem by the people," Mr. De Guzman said.
His running mate, former party-list lawmaker Walden Flores Bello, had also called Ms. Duterte's plan a revelation of her being a "dictator-in-waiting."
"Like father, like daughter. Duterte's legacy was to arm people and tell them to kill. Now his daughter wants to do it to the youth as well," Mr. Bello said in a tweet.
In response, the Davao mayor said in a statement that "only the likes of Mr. Bello would think of mandatory military service for its citizens as arming them and telling them to kill — instead of looking at it as something that inspires patriotism in the youth.
"If only Mr. Bello did not stop at what he has been so stuck in over the past many years — dictatorship in the Philippines, something that we know is a lie in the present time — he would have a better understanding of what I truly stand for," she added. — Alyssa Nicole O. Tan