Ban on unvaccinated commuters confusing, according to senators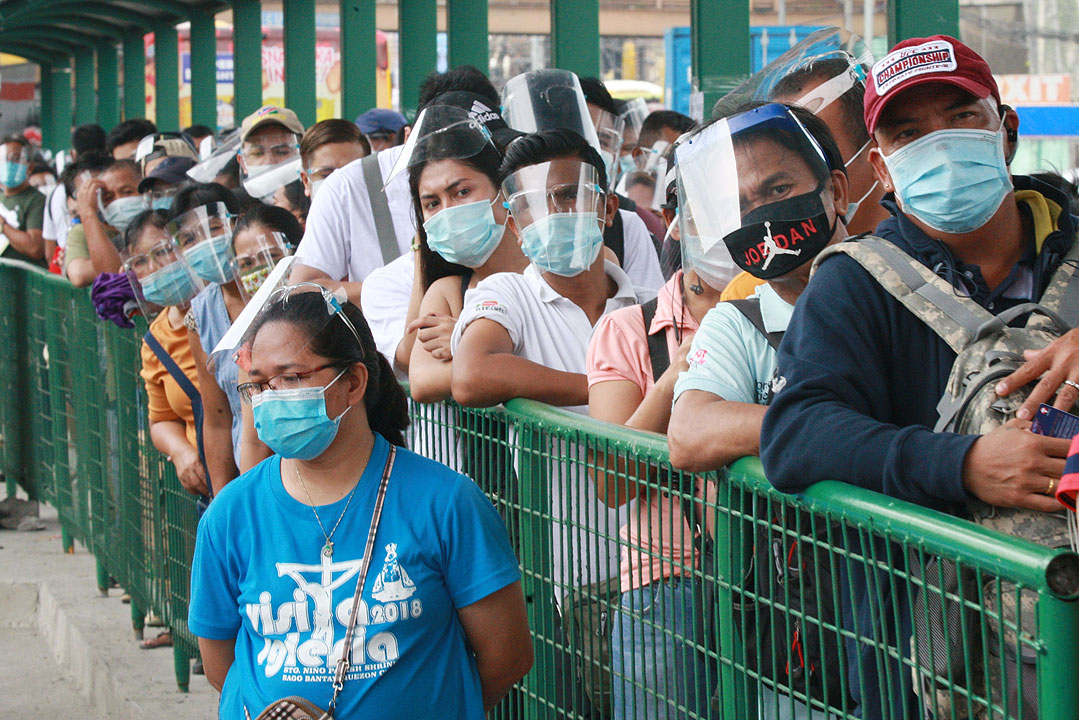 SENATORS on Wednesday said a government ban on unvaccinated commuters in public transportation in Metro Manila is confusing, after the Transportation department exempted workers from the rule.
"Obviously, the idea did not go through contemplation," Senate President Vicente C. Sotto III said in a Viber message. "Swashbuckling at the very least."
Labor Secretary Silvestre H. Bello III said workers were exempted from the ban, which lawmakers said prevents Filipinos who have not been vaccinated against the coronavirus from rendering essential services.
As of Tuesday, only 56.03 million of about 108 million Filipinos have been fully vaccinated against the coronavirus.
Senator Panfilo M. Lacson, Sr. said the exemption was announced belatedly, and after many commuters had suffered from the ban.
"Since the start of the pandemic in our country in early 2020, our government's action has always been reactive and late," he said in a statement. "Those affected by the policy may avail of legal remedies like a class suit, but that is if they are prepared for a protracted legal battle."
Mr. Lacson, who is running for president in tandem with Mr. Sotto, said the country needs "proactive leadership with a science-based and data-driven approach to beat this pandemic."
Senator Sherwin T. Gatchalian said it would be better to lift the ban. "All of those taking public transportation are workers anyway," he tweeted.
Senator Richard J. Gordon urged the government to reconsider the policy because millions of Filipinos have yet to be fully vaccinated.
"I'm not really in favor of that," he said in a statement in mixed English and Filipino. "I'll tell you at the outset, that is against the poor."
He said the government should instead intensify its vaccination drive, noting that many unvaccinated Filipinos are poor.
A resolution was filed in the House of Representatives on Tuesday by a women's party-list group calling on the chamber to investigate the legal basis of one of the transportation department's pandemic policies. 
Transportation Secretary Arthur P. Tugade on Jan. 11 issued an order limiting public transportation access to vaccinated people in the National Capital Region (NCR) under Alert Level 3 or higher. The ban took effect on Jan. 17.
The policy applies to all public domestic travel within Metro Manila by land, sea and air. It does not apply to people who have not been vaccinated against the coronavirus for medical reasons.
Passengers must show physical or digital copies of their vaccine cards issued by their local governments or by the Department of Health.
Drivers and operators who fail to enforce the ban face fines of P1,000 to P10,000. They may also get suspended or their franchise revoked.
Violators may be punished under city ordinances that bar them from going out and other laws.
Meanwhile, the Gabriela Women's Party filed a resolution urging the House of Representatives to probe the ban.
Party-list Rep. Arlene D. Brosas said the ban stirs up fear and discriminates against unvaccinated passengers. She also said drivers and jeepney operators would lose money because of the ban.
"The people are already tired and are having a hard time with dysfunctional transportation," she said in a statement. "The government will make things worse for them through this no vax, no ride policy."
Ms. Brosas said the ban is illegal and has no scientific basis.
The lawmaker said that under the COVID-19 Vaccination Act, vaccine cards should not be required for work, schools and other government transactions. "This is too much. This policy should be abolished." — Alyssa Nicole O. Tan and Jaspearl Emerald G. Tan