Home
The Nation
Senator files bill for P20-B rehab fund for areas hit by typhoon...
Senator files bill for P20-B rehab fund for areas hit by typhoon Odette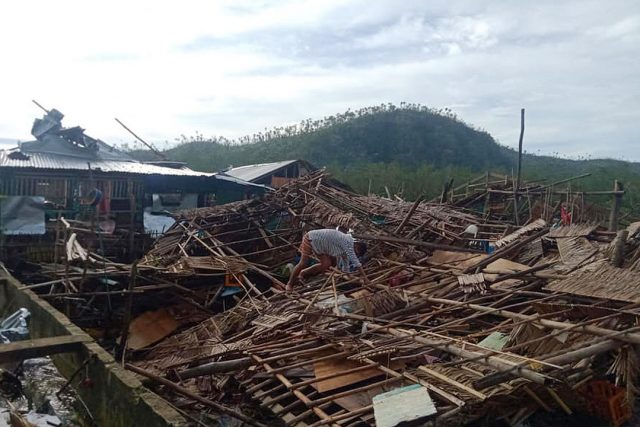 A SENATOR has filed a bill that will provide P20 billion for the rehabilitation of provinces hit by typhoon Odette, internationally known as Rai, in December.
Majority Leader Juan Miguel F. Zubiri filed Senate Bill No. 2487 or the Paglaum Fund of 2022 following a visit to areas affected by Odette, the strongest typhoon in the Philippines last year. 
"It's a large amount, and I expect we will run into some budgetary concerns, but we're really hoping the executive finds it to be a fair assessment of what our affected provinces need, given how massive the damage has been," he said.
The typhoon, which swept through central and southern parts of the country, affected over 500 towns and cities across 38 provinces, based on data from the national disaster management agency. Damage to infrastructure and agriculture are estimated at P17.19 billion and P12.75 billion, respectively.  
Under the bill, the national disaster management council will be tasked to create a Rehabilitation Plan, which serves as basis for the Budget department to identify specific infrastructure projects for reconstruction. 
Senator Richard J. Gordon, meanwhile, filed a separate resolution that seeks to set up loan windows for affected tourism establishments and other entrepreneurs.
"The resolution calls for immediate initiation of the early recovery of all areas affected by Typhoon Odette such as Bohol, Cebu, the Dinagat Islands, and Siargao, to help the micro, small, and medium enterprises (MSMEs), and dislocated businesses and provide support in the form of loans from GOCC (government-owned and controlled corporations) and other banks," Mr. Gordon said in his privilege speech. — Alyssa Nicole O. Tan