Home
The Nation
Typhoon-hit cities of Mandaue, Lapu-Lapu offer free shared workspace for WFH employees
Typhoon-hit cities of Mandaue, Lapu-Lapu offer free shared workspace for WFH employees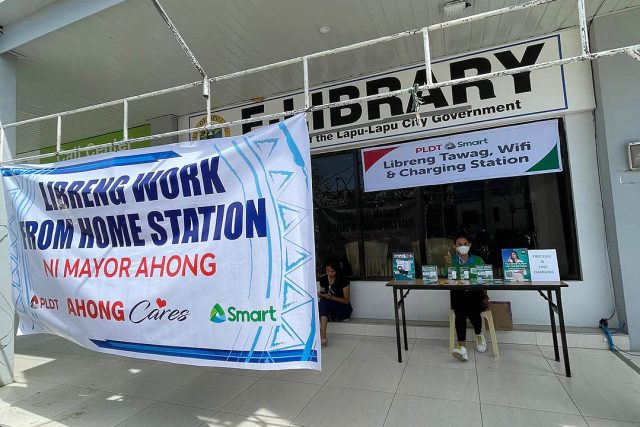 THE CITY governments of Mandaue and Lapu-Lapu in Cebu have set up free coworking spaces for residents whose work from home (WFH) have been affected by damaged power and telecommunication facilities due to last month's typhoon.
Lapu-Lapu City has set up two facilities, one at the local government's e-library with internet service provided by PLDT, Inc. and its wireless arm Smart Communications, Inc., and the other at the TCHAC Building near the city hall with Converge ICT Solutions, Inc. as provider. 
"We are still setting up another location that can accommodate another 100 more individuals. We are doing this while we are still waiting for the power lines and internet to be restored to the houses," Lapu-Lapu Mayor Junard Q. Chang said in a post on his Facebook page last Friday. 
"Rest assured that we have already warned companies to speed up their operations because I know it is very different when you are just in your home," he added.
In Mandaue City, the temporary shared workspace located at the Mandaue City College opened on Monday, with Globe Telecom, Inc. as provider. 
"This is open 24 hours for those under a work-from-home (WHF) setup with free internet and coffee," the city information office said. 
Typhoon Odette, internationally known as Rai, swept through central and southern parts of the Philippines on Dec. 16-17 with winds moving at up to 195 kilometers per hour, toppling trees and damaging houses and other structures. 
As of Jan. 17, power service has been restored in 76% of affected areas while telecommunication restoration was at 70%, according to the national disaster management agency's report. — MSJ