Transport marshals amid ban 'overkill' — congresswoman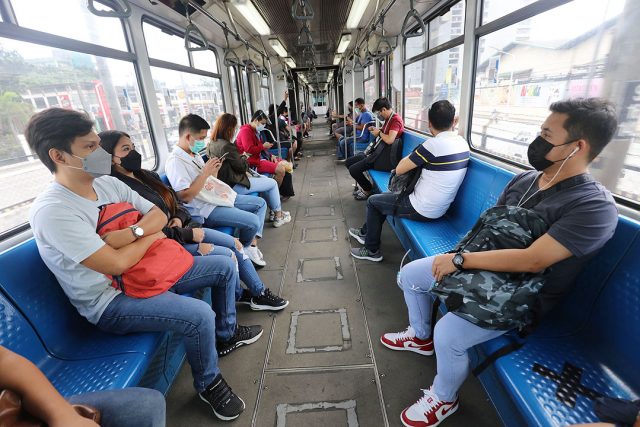 THE USE of transport marshals amid a ban on unvaccinated people in public transportation that starts on Monday is overkill, a lawmaker said on Sunday.
The government should instead provide separate public transport for the unvaccinated, Party-list Rep. Bernadette R. Herrera-Dy said in a statement.
"The Department of Transportation must stop its deployment of 'mystery passengers' lest it stirs up martial law 'secret marshal' fears," she said. "That would be overkill."
The lawmaker said quarantine measures should be clarified and excessive measures avoided.
"Unvaccinated Filipinos are taxpayers too and they pay for all the public transport systems. They have every right of access," she added.
The government would deploy the marshals to monitor compliance with its no vaccination, no ride policy in public transportation starting Jan. 17, the Transportation department said last week.
"That's how we can implement this program on a daily basis without them knowing really that there's an enforcer," Transportation Assistant Secretary Mark Steven C. Pastor told an online news briefing on Friday.
Transportation Secretary Arthur P. Tugade on Jan. 11 issued an order limiting public transportation access to vaccinated people in the National Capital Region (NCR) under Alert Level 3 or higher.
The policy applies to all public domestic travel within Metro Manila by land, sea and air. The marshals would pay for their own fare.
The policy does not apply to people who have not been vaccinated against the coronavirus for medical reasons.
Passengers must show physical or digital copies of their vaccine cards issued by their local governments or by the Department of Health. 
Drivers and operators who fail to enforce the ban face fines of P1,000 to P10,000. They may also get suspended or their franchise revoked.
The agency can't penalize the unvaccinated for boarding public transportation since these are outside their jurisdiction, officials said.
Violators can be punished under city ordinances that bar them from going out and other laws.
About 30% of Metro Manila's more than 13 million residents are unvaccinated, according to the Interior and Local Government department.
The agency has ordered village officials to submit a list of unvaccinated residents, in line with President Rodrigo R. Duterte's order for them to stay home amid a fresh surge in infections spurred by the highly mutated Omicron variant.
Cabinet Secretary Karlo Alexei B. Nograles at the weekend said the government should intensify house-to-house vaccination.
He said the success of the country's vaccination drive depends on the coordination among the central and local governments and the public.
He said not all Filipinos have access to vaccination centers, particularly the elderly and the sick. — JEGT