Home
The Nation
2 senators, general test positive for COVID-19 amid rising positivity rate in...
2 senators, general test positive for COVID-19 amid rising positivity rate in the country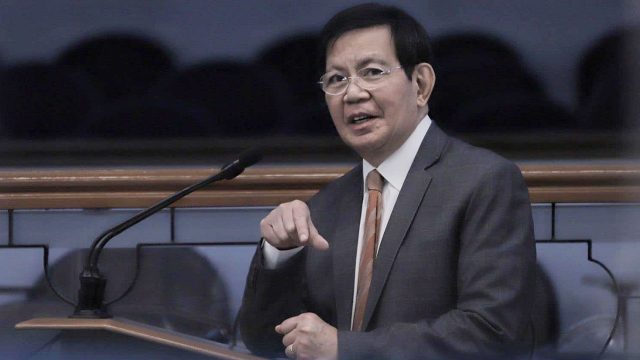 MORE GOVERNMENT officials have tested positive for coronavirus 2019 (COVID-19) as the positivity rate in the country now shows that one out of three Filipinos tested for the disease is infected.
Presidential aspirant and Senator Panfilo M. Lacson, Sr. received his results last night.
"Immediately informed all my Jan. 3 physical contacts of my Jan. 4 COVID-positive test result which was released only last night, Jan. 6, so they can take extra precautions to protect their loved ones and others," he said in a tweet on Friday, adding that he and his close contacts were all asymptomatic.
He had previously said that the family maid and driver had also contracted the virus, as well as a lawyer friend's entire household. "Some relatives (are) also exhibiting symptoms. I got exposed to my son last Sunday. His positive RT-PCR test result arrived last night, hence my self-isolation."
In the end of his message, Mr. Lacson reiterated that wearing masks made all the difference.
Likewise, Senator Sherwin T. Gatchalian in a Viber message to reporters on Friday said his test was positive .
"Following strict health protocols, I went on self-quarantine away from family, friends, and the public," he said.
The Senator was confident that he will soon be back in Congress to wind down the remaining session before the upcoming May elections, as the vaccines against COVID-19 strengthened his body's immunity.
"So far, I am only experiencing mild symptoms from the virus and this goes to show that the vaccines are effective and working against it. I enjoin everyone to get your booster shots right away," he added.
His brother, Valenzuela City Mayor Rexlon T. Gatchalian, also recently contracted COVID-19 and is currently under quarantine.
Meanwhile, Armed Forces of the Philippines (AFP) General Andres Castor Centino also tested positive for COVID-19. AFP spokesman Colonel Ramon P. Zagala said he is now in an isolation facility in Camp Aguinaldo and is continuing to do his duties.
"He remains in full command of the AFP, supervising all units in carrying out their assigned tasks through all allowed and available means," Mr. Zagala said in a statement released Friday.
Meanwhile, presidential aspirant and former Senator Ferdinand R. Marcos, Jr. is currently under isolation due to exposure to individuals who were revealed to be COVID-19 positive, Vic Rodriguez, Mr. Marcos's lawyer and chief of staff, said in a statement on Friday.
According to a medical certificate issued by his doctor, Mr. Marcos had a swollen throat and a body temperature of 37.8 degrees Celsius on Thursday.
The Philippines on Friday reported its highest positive rate yet as 40% of the 70,049 people who were tested on Jan. 7 were found positive for COVID-19. — Alyssa Nicole O. Tan