Home
The Nation
Teams deployed to help address rising illnesses due to water contamination in...
Teams deployed to help address rising illnesses due to water contamination in Caraga, Cebu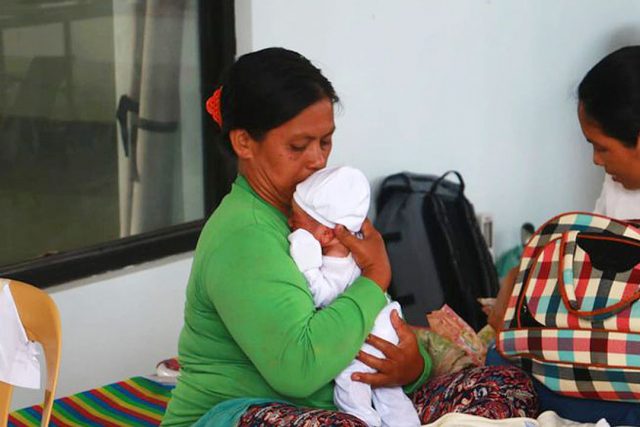 THE HEALTH department has deployed teams to help address the rising number of illnesses due to water contamination in some areas hit by typhoon Odette (international name: Rai). 
Health Undersecretary Maria Rosario S. Vergeire on Monday told an online media briefing that 80 cases of acute gastroenteritis have been reported in Dinagat Islands, 54 diarrhea cases in Siargao, and 16 diarrhea cases in Cebu. 
She said epidemiology teams are already in these areas to identify the sources and causes of the disease. 
"We need to clearly identify the source to provide the appropriate medications," Ms. Vergeire said.  
She said there is no verified number of deaths yet caused by these water-borne diseases.  
Other water and food-borne illnesses recorded include influenza, leptospirosis, and dengue. 
"We know that these areas have been affected by typhoon Odette… We also know that there have been water interruptions in their areas," she said in a mix of English and Filipino.  
While some areas have flowing water, she added, the connecting pipes underground could have been damaged, causing a point of contamination. 
Acute gastroenteritis is caused by consuming food or water contaminated with pathogenic microorganisms or toxins. 
The health emergency arising from the typhoon's aftermath has been aggravated by damaged health facilities.  
Ms. Vergeire said there are 141 damaged health facilities across the regions of Mimaropa; Western, Central, and Eastern Visayas; and Caraga, where Dinagat and Siargao are located. The estimated damage cost is over P190 million. 
"Thirty of these are still functional while the status of the rest is still to be determined," she said. "If one facility is down, we can refer or redirect our patients to another facility which is functional within that specific area." 
"We are utilizing our networks right now so that all patients needing access to services for health will be entertained, accommodated, and managed accordingly," she added. — Alyssa Nicole O. Tan