Philippine Embassy brings home 58 OFWs from Bahrain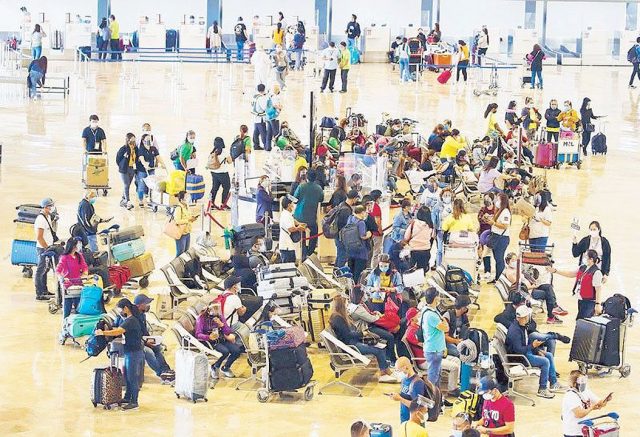 THE PHILIPPINE Embassy on Friday brought home 58 stranded migrant Filipino workers from Bahrain through its repatriation program, according to the Department of Foreign Affairs (DFA). 
The returning Filipinos included five wards of the Philippine Embassy shelter in Bahrain, 10 detainees and an infant daughter of one of the detainees, the agency said in a statement on Wednesday.  
The detainees, who have completed their sentences, were confined at the Female Detention Center for various offenses. They were unable to leave Bahrain immediately in the absence of flights bound for the Philippines, it added. 
Meanwhile, the wards were housed at the Embassy shelter after leaving their employers due to difficult working conditions.  
Gulf Air provided more seats at a special rate, allowing the stranded Filipinos to come home. — Alyssa Nicole O. Tan