1 injured in stone-throwing incident at MRT-3 train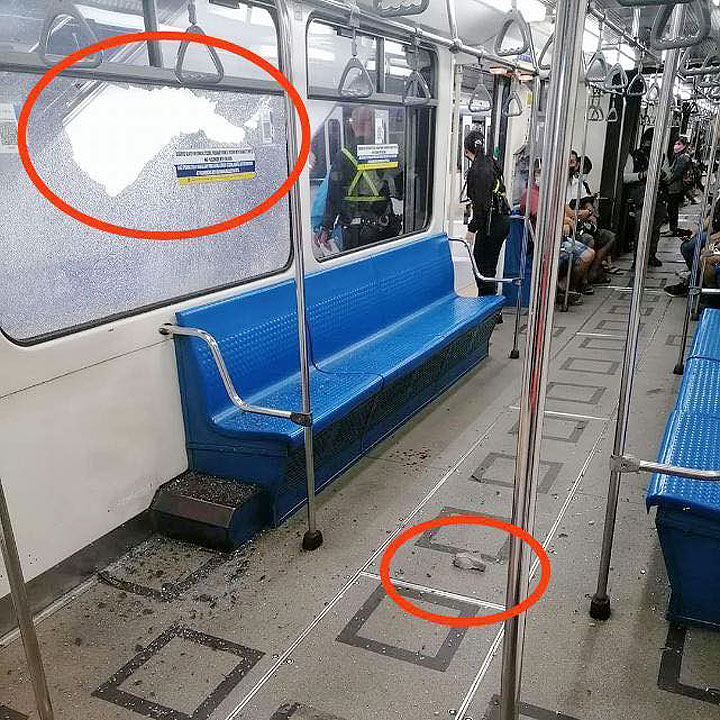 A 51-YEAR OLD male passenger was injured due to a stone thrown that broke and severely damaged a train coach window of the Metro Rail Transit Line 3 (MRT-3) on Sunday.  
The MRT-3 management said in a statement that the incident occurred at 6:51 a.m. at the Taft Avenue Station.  
"The passenger was immediately attended to and was given first aid at the Magallanes Station. He was later brought to the San Juan De Dios Hospital at Pasay for further medical attention," it said.   
Based on initial reports, a "scavenger" was later apprehended at a construction site near a hotel along Taft Avenue for possible involvement in the incident. 
Further investigation is ongoing for the filing of legal charges against those involved.  
The Department of Transportation and the MRT-3 management assured that "necessary steps will also be taken to prevent similar incidents from happening in the future." — Russell Louis C. Ku