DoH logs 9,868 more COVID-19 cases amid technical problems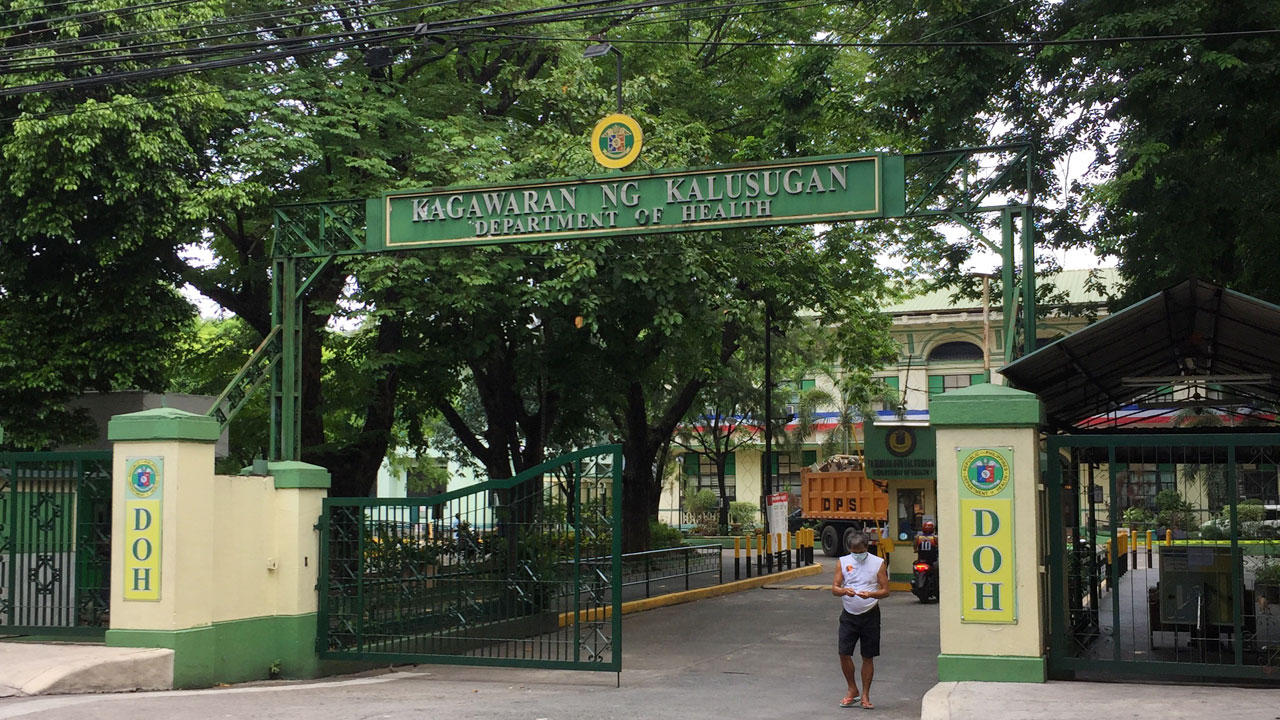 THE DEPARTMENT of Health (DoH) reported 9,868 coronavirus infections on Wednesday, bringing the total to 2.62 million.
The agency did not report deaths, citing technical issues. Recoveries increased by 113 to 2.47 million, it said in a bulletin.
DoH said there were 112,807 active cases, 76.7% of which were mild, 13.9% did not show symptoms, 2.8% were severe, 5.49% were moderate and 1.2% were critical.
The agency said 21 duplicates had been removed from the tally, 16 of which were reclassified as recoveries. Two laboratories failed to submit data on Oct. 4.
Meanwhile, the Food and Drug Administration had sought the Health department's opinion on whether personal COVID-19 test kits could be used to boost the country's virus detection efforts, Director-General Rolando Enrique D. Domingo told a televised news briefing.
Official coronavirus tests are all done using swab or antigen tests, Mr. Domingo said. "We are just waiting for the answer of the DoH, if they think it will be useful to our strategies."
The United States and Singapore have approved the use of home COVID-19 tests.
Australian company Ellume has recalled hundreds of thousands of personal test kits it shipped to the US after they showed "higher-than-anticipated false positive results," USA Today reported.
Earlier this week, Health Undersecretary Maria Rosario S. Vergeire said there had been fewer swab tests for the coronavirus in 14 regions including Metro Manila.
The biggest decline in RT-PCR tests was in the capital region, whose positivity rate decreased to 16.4% in the past week from 19.3% a week earlier, she said. 
Swab tests in the metro fell by 37,383 or 14.1% to 266,042, she said, leading to fewer people who tested positive for the virus.
The Philippines, which scored poorly in Bloomberg's COVID-19 resilience study, is struggling to treat citizens who have tested positive for the COVID-19 virus.
Mr. Domingo said the FDA had set up a special lane to quicken the emergency use approvals of COVID-19 treatment drugs.
Several business groups earlier urged the government to allow the private sector to impose stricter requirements on unvaccinated employees and patrons, and decline unvaccinated job applicants. 
In a statement, DoH said this could lead to discrimination since most Filipinos have not been vaccinated either due to vaccine supply issues or medical reasons.
"The DOH urges the eligible population to get vaccinated to protect themselves and their families against COVID-19 (coronavirus disease 2019)," it said. "Moreover, fully vaccinated individuals should continue to practice minimum public health standards since they can still get infected and infect others with COVID-19."
The private groups, which include the Bankers Association of the Philippines, Financial Executives Institute of the Philippines, GoNegosyo and Investment House Association of the Philippines said the state and private sector should be able to restrict the activities of unvaccinated people "for the common good."
The groups also asked companies to encourage employees to get vaccinated, while accommodating those who can't get vaccinated for medical reasons in a way that won't compromise the health and safety of other workers.
Also on Wednesday, the Education department said pilot testing of face-to-face classes would start on Nov. 15.
The run would start in the second quarter of the academic year until Jan. 31, Education Undersecretary Nepomuceno A. Malaluan told senators at a hearing.
President Rodrigo R. Duterte earlier approved the pilot run in areas with few coronavirus infections. A hundred public schools and 20 private institutions will take part.
Mr. Malaluan said 59 public schools had been cleared for assessment by the Health department.
The pilot test will combine face-to-face classes in school and distance learning for two months.
Class size will be limited to 12 students in kindergarten, 16 in Grades 1-3, and 20 at senior high school level, the Education department said. — Kyle Aristophere T. Atienza and Alyssa Nicole O. Tan