500,000 face masks delivered before gov't contract was awarded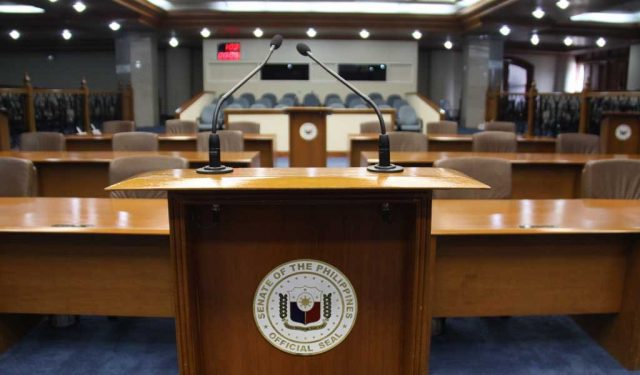 A LOCAL company that was awarded P8 billion in government contracts for face masks and other medical supplies claims to have delivered half-a-million masks even before it won the deal.
Senators investigating the deal scoffed at the idea at a hearing on Monday, saying officials of Pharmally Pharmaceutical Corp., whose capability they have questioned, were probably lying.
The company delivered 500,000 surgical masks on March 25 last year, the same day it received a request for a quote from the Budget department, Krizel Grace U. Mago, regulatory affairs head at the company, told the Senate blue ribbon committee.
Senator Francis N. Pangilinan doubted that the delivery happened on the same day, noting that Pharmally did not get a notice of award until April 6.
Former Budget Undersecretary Lloyd C. Lao told senators the company had delivered the face masks to prove it had enough capacity.
Pharmally Director Linconn Ong, whom the Senate body had arrested for failing to answer questions directly, said the masks were bought from local supplier Tigerphil Marketing Corp. for P23 apiece. These were delivered to the Budget department's Procurement Service warehouse in Paco, Manila, he added.
The government paid Pharmally P13.9 million on April 15 last year, more than requested quote for P8 million. "We make good of our obligation to deliver as fast as possible," Pharmally Chairman and President Huang Tzu Yen told senators.
He also said the company had charged the government P28 per face mask because of the high demand and low supply at that time. He also said the company had never denied that it was small. "We all start from somewhere."
The Pharmally chairman also denied the company had been favored.
Executive Secretary Salvador C. Medialdea earlier said the blue ribbon committee had summoned witnesses "for further bullying," adding that many of them have been "criminally condemned."
"We're not bullying anyone here, we are just doing our duty," Senator Richard J. Gordon, Sr., who heads the committee, said at the hearing.
"The Senate will recommend the filing of appropriate charges after we're done with our investigation at the blue ribbon committee," Senator Ana Theresia N. Hontiveros-Baraquel said in a statement.
"We are a co-equal branch of government and this investigation is part of our duty under the Constitution," she said in Filipino. The government, she added, should let the Senate do its job in ensuring that the people's money was not misused.
Meanwhile, former Budget department inspection chief Jorge L. Mendoza III said procurement inspectors had signed the inspection report for personal protective equipment before these arrived from China. He said this happened twice on his watch.
Budget inspector Mervin Ian D. Tanquintic also said he had signed inspection reports before receiving the orders, adding that this was done for foreign suppliers. Once the items arrived, joint-inspection and accounting were still performed.
Also on Monday the Anti-Money Laundering Council (AMLC) said the Ombudsman should first establish a predicate crime involving Pharmally before the council can probe it for money laundering.
"Although the AMLC may already scrutinize suspicious activities prior to the determination of a predicate crime, investigations on predicate crimes are primarily handled by law enforcement agencies," AMLC Executive Director Mel Georgie B. Racela said.  — Alyssa Nicole O. Tan and LWTN