PHL posts record daily coronavirus tally; HK bans PAL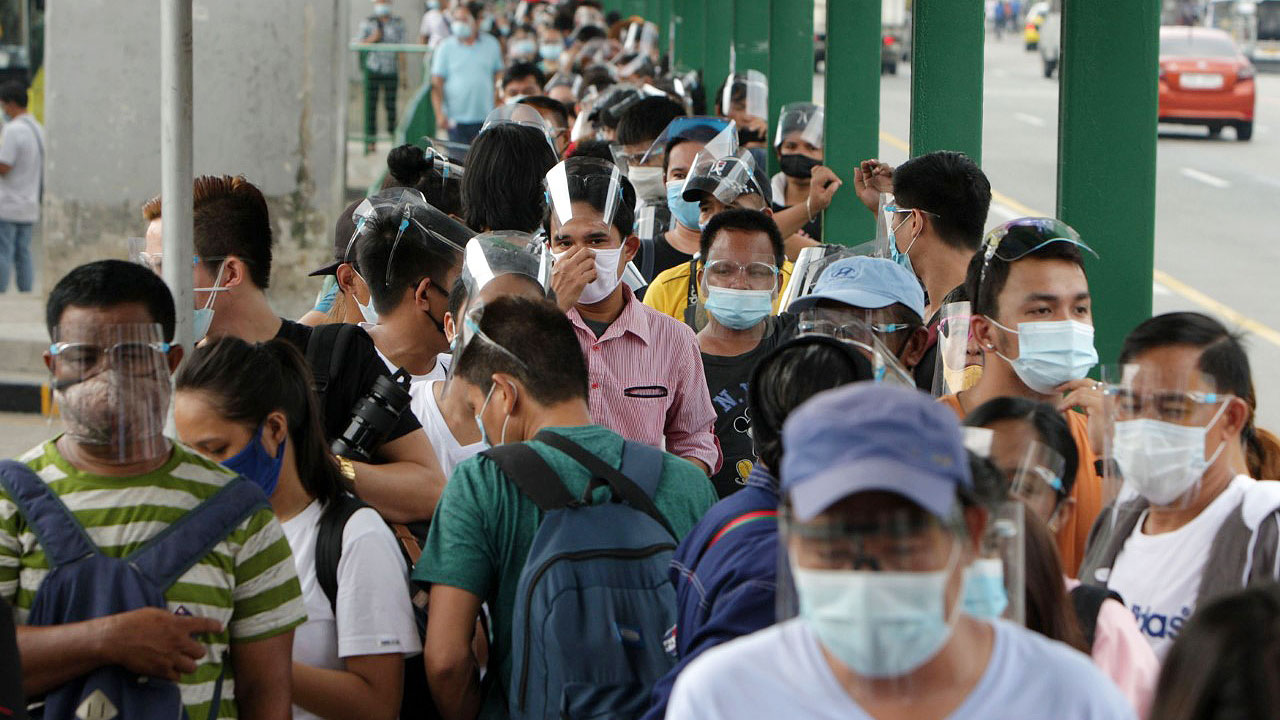 PHILIPPINE health authorities reported 22,366 coronavirus infections on Monday — a record since the pandemic started last year — bringing the total to 1.98 million.
The death toll rose to 33,330 after 222 more patients died, while recoveries increased by 16,864 to 1.8 million, the Department of Health (DoH) said in a bulletin.
There were 148,594 active cases, 95.7% of which were mild, 1.7% did not show symptoms, 1.1% were severe, 0.97% were moderate and 0.6% were critical.
The agency said 187 duplicates had been removed from the tally, 174 of which were tagged as recoveries and one as a death. It added that 105 recoveries were reclassified as deaths. Two laboratories failed to submit data on Aug. 28.
Meanwhile, Hong Kong has banned Philippine Airlines from operating flights between it and Manila after three of the seven imported coronavirus cases confirmed in Hong Kong on Sunday were found to have come from Manila via the airline's flight PR300, according to the South China Morning Post.
The two-week ban that started on Sunday came a day before a policy shift was to reopen Hong Kong's doors to domestic helpers vaccinated overseas.
Philippine Airlines' flights to Hong Kong would only be carrying cargo to Hong Kong during the ban, the company said in an e-mailed statement.
It also said the three passengers — two Filipinos and a Chinese national — had presented negative coronavirus test results when they checked in.
"The top priority of Philippine Airlines has always been the safety and health of our passengers," it said. "We consistently comply with industry and regulatory safety protocols in the Philippines and abroad."
Also on Monday, medical frontliners in major hospitals in Metro Manila and Laguna protested the government's failure to pay them special risk allowances, as the country commemorated National Heroes' Day.
They demanded the release of benefits promised by the government, University of Santo Tomas Hospital Union President Donnel John Siazon said by telephone.
The protesting health workers also called for the expansion of the special risk allowance to cover hospital staff who are not in direct contact with coronavirus patients, he said.
"DoH has failed to heed our calls to expand the coverage of the special risk allowance to non-COVID workers in hospitals," he said, noting that all hospital workers are at risk from being infected now that the country has been posting more than 10,000 infections daily.
The special risk allowance worth P227 daily is only given to health workers in areas under an enhanced community quarantine and modified enhanced community quarantine, Mr. Siazon said.
"They call us heroes but they continue to neglect us," he said. "These protests are just preparatory to the national day of action next month."
In a taped message on Monday, President Rodrigo R. Duterte paid tribute to health frontliners.
"As we overcome the COVID-19 (coronavirus disease 2019) pandemic, let us honor our modern-day heroes, our medical frontliners and all essential workers who sacrifice their lives, comfort and security to serve our fellow Filipinos," he said.
"We have nothing to celebrate," Mr. Siazon said separately in a statement. "Despite the worsening pandemic, we are now in the streets to demand benefits for all healthcare workers."
Edwin Pacheco, president of an employee association at state-owned National Kidney and Transplant Institute, said health workers are tired of DoH and the government's "gross incompetence, inefficiency and negligence in ensuring our safety, protection and welfare."
"If we are heroes for you, why has it been a year now and we are still here on the street calling and shouting for the immediate release of our hard-earned COVID-19 benefits?" he said in a statement. — Kyle Aristophere T. Atienza