Home
The Nation
CoA 2020 report: More disparities found in TESDA funds; DICT procurement questioned 
CoA 2020 report: More disparities found in TESDA funds; DICT procurement questioned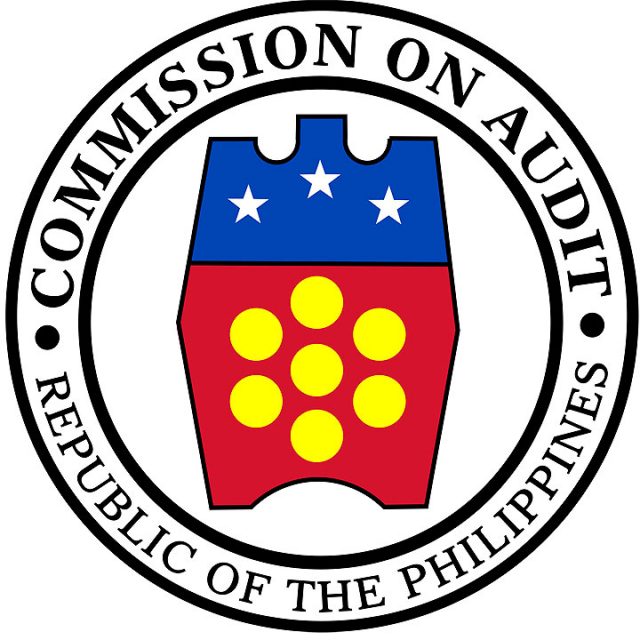 STATE AUDITORS found discrepancies in the Technical Education and Skills Development Authority's (TESDA) distribution of emergency funds meant for scholarship programs against actual enrollment and graduate numbers.  
The Commission on Audit (CoA), in its 2020 audit report released Monday, said the funds allotted to TESDA under Bayanihan II, the second law passed for pandemic-related response measures, were meant to be used for "retooling, retraining, and upskilling of target beneficiaries" under its Training for Work Scholarship Program (TWSP).   
However, the disbursement did not translate to enrollment numbers as reported by TESDA's Scholarship Management Division.  
Citing TESDA's Financial Accountability Report, CoA said the agency reported a 96% percent obligation rate and a 66% disbursement rate with P768.55 million transferred to regional offices. This amount is part of the P950 million that was allotted to the agency under Bayanihan II or the Bayanihan to Recover as One Act under Republic Act 11494.   
Auditors noted that this reported amount did not match with numbers from TESDA's Scholarship Management Division, which saw only 33,555 scholars enrolled in their programs or 59% of the allocated 57,000 slots. The number of graduates were only 3,139 or 9% of actual scholars enrolled.     
CoA noted that TESDA's central office "simply allocated P3 million per congressional district [or] party-list," defeating the purpose of the funds of its original purpose under Bayanihan II. 
At the same time, CoA recognized the "short validity" of the allotments.   
"Although the program implementation was extended up to June 30, 2021, the actual full utilization of the funds and realization of the objective of the program… may not be attained since the release of funds for (regional offices) was not based on the actual needs or the expected number of targeted beneficiaries per district [or] region," CoA reported.  
CoA recommended for TESDA to direct its offices to properly coordinate and observe timelines and streamline the processing system to expedite the release of funds with approved regional qualification maps.    
They also told TESDA to be prudent in determining beneficiaries and allocating scholarship funds and instruct regional offices to release funds based only on reported actual due and demandable accounts. 
BusinessWorld has reached out to TESDA for a comment on the matter but has yet to receive a reply. 
On the questioned fund transfers of P160.08 million to its regional offices for the implementation of programs under the National Task Force to End Local Communist Armed Conflict, TESDA Director-General Isidro S. Lapeña said late Tuesday that the agency has "existing protocols to ensure proper and lawful disbursement of funds."   
State auditors cited that these transfers have a "lack of proper authority [or] legal basis and the absence of appropriate guidelines as to how this fund will be utilized," that could lead to charges for technical malversation of public funds.    
"For the information of the public, TESDA chairs the Poverty Reduction, Livelihood, and Employment Cluster as well as the Regional Task Force to End Local Communist Armed Conflict (in Soccsksargen region," he said in a statement.  
Mr. Lapeña also said that TESDA is currently coordinating with CoA to resolve the lapses and will release a detailed report on the matter as soon as possible.    
DICT
Meanwhile, the Department of Information and Communications Technology (DICT) defended that its procurement of laptops and gadgets were for education projects undertaken with local government partners.  
The gadgets given by local government units to student beneficiaries would improve education service delivery, DICT said in a statement on Wednesday. 
The Commission on Audit (CoA), in its 2020 audit report, questioned the DICT's purchase of P170 million worth of gadgets from a construction firm. 
The department bought 1,000 laptops, 26,500 tablets, and 1,001 pocket WiFi units from Lex-Mar General Merchandise and Contractor.  
Providing information and communications technology (ICT) devices to beneficiaries is not part of DICT's mandate, CoA said. 
The DICT, however, said that its role includes ICT resource sharing and improving public access to the Internet.  
As it implements its policies, DICT works with various government agencies to promote ICT education through various projects, the department added.  
"Through these initiatives, we aim to be more responsive to the needs of our students under the online and blended learning modalities as face-to-face classes are currently suspended during this public health emergency," DICT Secretary Gregorio B. Honasan II said.  
CoA had also noted the construction firm, Lex-Mar, has no documents proving that it's in the business of supplying ICT devices and that its current assets were below the P170-million DICT contract.  
In response, DICT said that Lex-Mar is also a wholesaler of office supplies and equipment that has also worked with the Quezon City local government on laptop and computer procurement.  
"Recent financial statements also indicate that the bidder's revenue or income exceeds and is capable of sustaining its operations, costs and expenses. This sufficiently shows that Lex-Mar is capable of generating sufficient funds and revenue through various types of activities," DICT said. — Russell Louis C. Ku and Jenina P. Ibañez