ASEAN should push unified response to China, says senator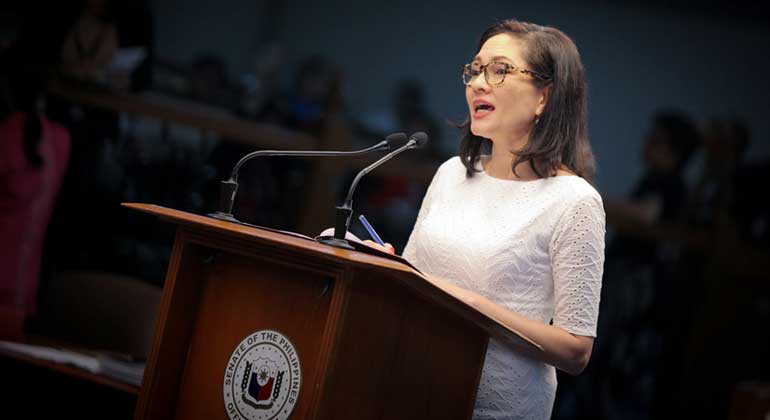 THE PHILIPPINES should push its regional peers to come up with a coordinated position against China's incursions in the South China Sea, according to a senator.
The Department of Foreign Affairs (DFA) should lead the push, Senator Ana Theresia Hontiveros-Baraquel said in a statement on Wednesday, as foreign ministers of the Association of Southeast Asian Nations (ASEAN) meet on August 2 to 6.
"ASEAN should stand as one," she said. "When it comes to China's belligerent actions in the West Philippine Sea, ASEAN's principle of noninterference does not apply," she added, referring to parts of the South China Sea within the country's exclusive economic zone.
"Should China impede freedom of navigation in the entire South China Sea, it is not only the Philippines that will be gravely affected, but also the whole region," Ms. Hontiveros said. "If the Philippines loses this diplomatic battle against China, the ASEAN loses too."
Other ASEAN claiming parts of the disputed waterway have also been pushing back against China. Malaysia this year filed a diplomatic protest against China after Chinese aircraft were spotted over the South China Sea, off Borneo.
Last year, Vietnam was reported to have been exploring raising an international arbitration case against China.
"The ASEAN must actively exhaust all legal and diplomatic means to resist China's excessive claims," Ms. Hontiveros said. "Being passive does not help our case, especially in the face of an aggressor. China deliberately targets weaker states unable to effectively resist, thus the need for unified and concerted action."
She said the region is home to some of the best and brightest minds in international law and diplomacy, "so let's pool these talents together and put China in her place." 
DFA has filed more than 100 diplomatic protests against China since 2016 because of its "incessant deployment, prolonged presence and illegal activities" in the South China Sea," the lawmaker said. "Even then, Chinese fishing vessels and maritime militia vessels continue to increase."
China has denied having deployed militia vessels at sea, saying these were fishing vessels.
Ms. Hontiveros said China's presence in the waterway had destroyed marine life.
The Philippines loses P33.1 billion yearly or more than P200 billion in the past seven years, according to the University of the Philippines Marine Science Institute.
Foreign Affairs Secretary Teodoro L. Locsin, Jr. on Tuesday said a 2016 landmark arbitral ruling against China could help settle the sea dispute, which can be resolved peacefully by following international law.
The ruling should be followed by all since it was based on the United Nations Convention on the Law of the Sea, he said in a speech at the ASEAN post-ministerial conference session with China. — Alyssa Nicole O. Tan