Lawmakers did not tackle key tax bills, says Senate leader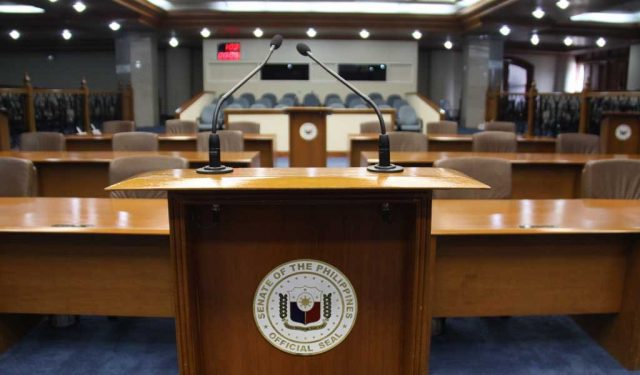 LAWMAKERS and palace officials did not discuss two key tax measures at a recent meeting, according to the Senate president.
Officials did not talk about the bills on property valuation and a simplified tax structure for financial products, Senate President Vicente "Tito" C. Sotto III said by telephone on Sunday. Both measures have been languishing at the Senate since 2019.
"We have to sit down and discuss it in the Legislative Executive Development Advisory Council (LEDAC)," he said. "In our last mini LED AC meeting with the executive secretary, these were not discussed."
Presidential spokesman Herminio "Harry" L. Roque, Jr. last week said he was confident the bills would be passed before President Rodrigo R. Duterte's term ends next year. Lawmakers in both houses of Congress support the measures, he added.
The proposed Real Property Valuation and Assessment Reform Act and Passive Income and Financial Intermediary Taxation Act are the third and fourth packages of the government's tax reform program.
The House of Representatives approved both bills on third and final reading in 2019. Both are pending in two Senate committees.
The first measure seeks to expand the tax base of local governments through a schedule of property market values that will be used as benchmarks for other purposes, such as right-of-way acquisition and lease. The second bill seeks to simplify the tax structure for financial instruments.
During an event attended by key legislators in Malacañang last month, Mr. Duterte called on Congress to ensure the passage of the tax reform measures and other priority bills.
In Aug. 2018, a few months before the 2019 congressional elections, Finance Secretary Carlos G. Dominguez III said the President's remaining tax reforms, which included the second package at that time, would face rough sailing in Congress. Tax policy "is never the best way to be reelected," he said at the time.
Senate Majority Leader Juan Miguel F. Zubiri said senators might no longer have time to approve the measures. Congress only has two months of work before the October break, which is also the deadline for the filing of candidacies for the 2022 elections.
"It's doable but it's going to be tight," he said in a Viber message. — Kyle Aristophere T. Atienza