Home
The Nation
Children now allowed outdoors in places under relaxed quarantine levels
Children now allowed outdoors in places under relaxed quarantine levels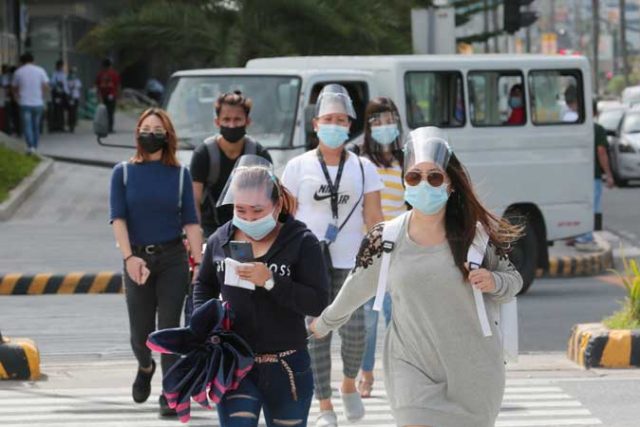 Minors as young as five years are now allowed in some outdoor venues in areas under relaxed community quarantines, according to the presidential palace. 
The country's pandemic task force has adopted a resolution allowing children aged five and above in specific outdoor areas in places under general community quarantine and modified general community quarantine, the two least restrictive quarantine levels, presidential spokesman Herminio L. Roque, Jr. said in a statement.  
They will be allowed in "parks, playgrounds, beaches, biking and hiking trails, outdoor tourist sites and attractions as may be defined by the Department of Tourism, outdoor non-contact sports courts and venues, and al-fresco dining establishments in the previously mentioned areas," Mr. Roque said.   
"Mixed-use indoor/outdoor buildings and facilities such as malls and similar establishments are not included in the allowed outdoor areas for children," he added.  
Children must still be supervised by adults and observe minimum public health standards, Mr. Roque said.  
The Palace official said local authorities may increase the age restrictions on children "depending on the COVID-19 situation in their respective jurisdictions."  
Metro Manila and nearby cities and provinces were placed under a general quarantine "with some restrictions" from July 1 to 15. 
TRAVEL BY THE VACCINATED 
Meanwhile, the task force is now allowing local government units to require fully vaccinated individuals bound for interzonal travel to undergo swab testing, Mr. Roque said. This came after governors opposed the task force's earlier resolution stating that fully vaccinated individuals did not need to undergo testing for interzonal travel if they could present a vaccination card or proof of complete vaccination.  
Senator Richard J. Gordon warned that a fully vaccinated domestic traveler could still carry the coronavirus that causes COVID-19.   
Mr. Roque said the intrazonal travel of fully vaccinated senior citizens within areas under the two most relaxed quarantine levels is still allowed.  
He said fully vaccinated seniors must present their coronavirus vaccination card issued by a legitimate vaccination establishment/authority or a vaccination certificate issued by the Bureau of Quarantine. 
SPECIAL OFW FLIGHTS 
In a related development, Mr. Roque said the task force authorized special commercial flights to bring home stranded Filipinos in Oman, Dubai, Abu Dhabi, "and other countries where there are travel restrictions imposed."  
"These special commercial flights are, however, subject to guidelines, such as the creation of a Special Working Group to determine the implementing protocols for the special commercial flights, in coordination with the concerned airlines," he said.  
The Palace official said the task force also approved the holding of the Binibining Pilipinas 2021 Coronation Night at the Smart Araneta Coliseum in Quezon City.  
All participants and guests shall be required to undergo coronavirus testing 48 hours prior to the event and shall follow strict health and safety protocols, he said. — Kyle Aristophere Atienza