Home
The Nation
House launches video project highlighting achievements
House launches video project highlighting achievements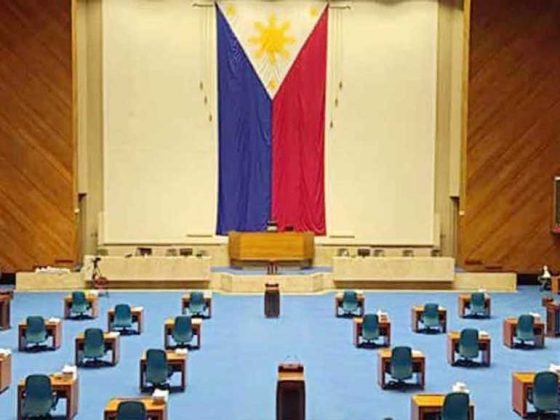 MEMBERS of the House of Representatives allied with President Rodrigo R. Duterte are giving themselves a pat on the back through a video project that highlights achievements in the past five years.
"Most of our colleagues in Congress agree that we should give credit where it's due, and the truth is that there were a lot of key legislative measures enacted during (Mr. Duterte's) term," House Speaker Lord Allan Jay Q. Velasco, who spearheaded the campaign, said in a post on the House's social media account.
House lawmakers who belong to the supermajority coalition were tasked to produce 60- to 90-second videos showing the priority programs implemented in their respective districts since 2016.
"Members of Congress whole-heartedly embraced this project, as they are sincerely thankful to the President in his help with programs that greatly benefited their constituents in their respective districts," Mr. Velasco said.
He cited that among the important legislations passed under the Duterte administration include the Universal Health Care Law, free tertiary education, expanded maternity leave, free public internet access, the Bangsamoro Organic Law, and laws relating to the coronavirus response.
Mr. Duterte's sixth and final SONA will be held on July 26. — Bianca Angelica D. Añago